Seashell Bathroom Decorating Ideas
Seashell bathroom decorating ideas are nothing new when you live by the sea like I do.  Even so, we never tire of the beauty of the shells and we especially love bringing them into our home decor whenever we can. This very popular bathroom decorating theme is a joy to use if you're a fan of soft color and natural themes.
And where is the perfect place for seashell decorating ideas?  Why, the bathroom of course!  Even here on the Gulf of Mexico, seashells from all over the world are imported, guaranteeing us the best of all worlds – seashell worlds, that is.
Seashell bathroom decor is a favorite with many people because the look just exudes tropical getaways on exotic islands or vacations on a breathtaking coast with white sands.  Mmmm, I can hear the sea gulls calling. It's one of the prettiest themes available for decorating a bathroom. Seashell bathroom decorating ideas never go out of style because of the natural beauty of the shells, combined with the lovely, soothing colors.
The seashells lend themselves to whimsy, if you like a light, happy decor in the bathroom.  But if you're passionate about the sea and the wonderful creatures that call it home, natural sea shells make that perfect realistic touch on your bathroom decor.
Do you enjoy the beach and collecting sea shells? Do you enjoy vacations at the shore? Decorating your bathroom with sea shells you collect yourself, then surrounding them with pretty decorating ideas like shower curtains, bathroom accessories, towels and bath mats will make for a beautiful spa you'll enjoy using.
The soft, natural colors of the shells are soothing and relaxing; perfect for your bubble bath getaways.  You can create a wonderful spa atmosphere in your own bathroom with these seashell decorating ideas.
Image: Sea Shell Theme Half Bath by Pamela Carls, Flickr
Seashell Shower Curtain Rings
Shower curtain rings play a big role in adding design or color to your bathroom décor. These pretty seashell shower curtain rings can be used with any solid color shower curtain, or with a seashell print shower curtain. There are many lovely options to choose from here, so you're sure to find the perfect ones for your bathroom design.
Seashell Shower Curtain Hooks Bathroom Beach Shell Decor

Seashell Bathroom Shower Curtain Hooks Set, assorted ant

Carnation Home Fashions Seaside Ceramic Resin Shower Curtain Hook, Silver

Seashell Shower Curtain Hooks Bathroom Beach Shell Decor (Set of 12)

Bacova Guild

Avanti Linens Hampton Shells Shower Hooks, Multi

Blue Sea Shells 12-Piece Ceramic Resin Shower Curtain Hooks

Saturday Knight Sarasota Shower Curtain Hook Set

Seashell Shower Curtains
Add a touch of nature to your bathroom with these lovely seashell shower curtains. The nice thing about seashell décor is that you can mix and match designs, and still have them look cohesive and attractive. You have many terrific seashell shower curtains to choose from here, so have fun, and bring a touch of the seashore into your home.
Kassatex Shells Shower CurtainOrder Yours At Hayneedle
Watershed Seashore Shower CurtainOrder Yours At Hayneedle
Watershed Sea Life Shower CurtainOrder Yours At Hayneedle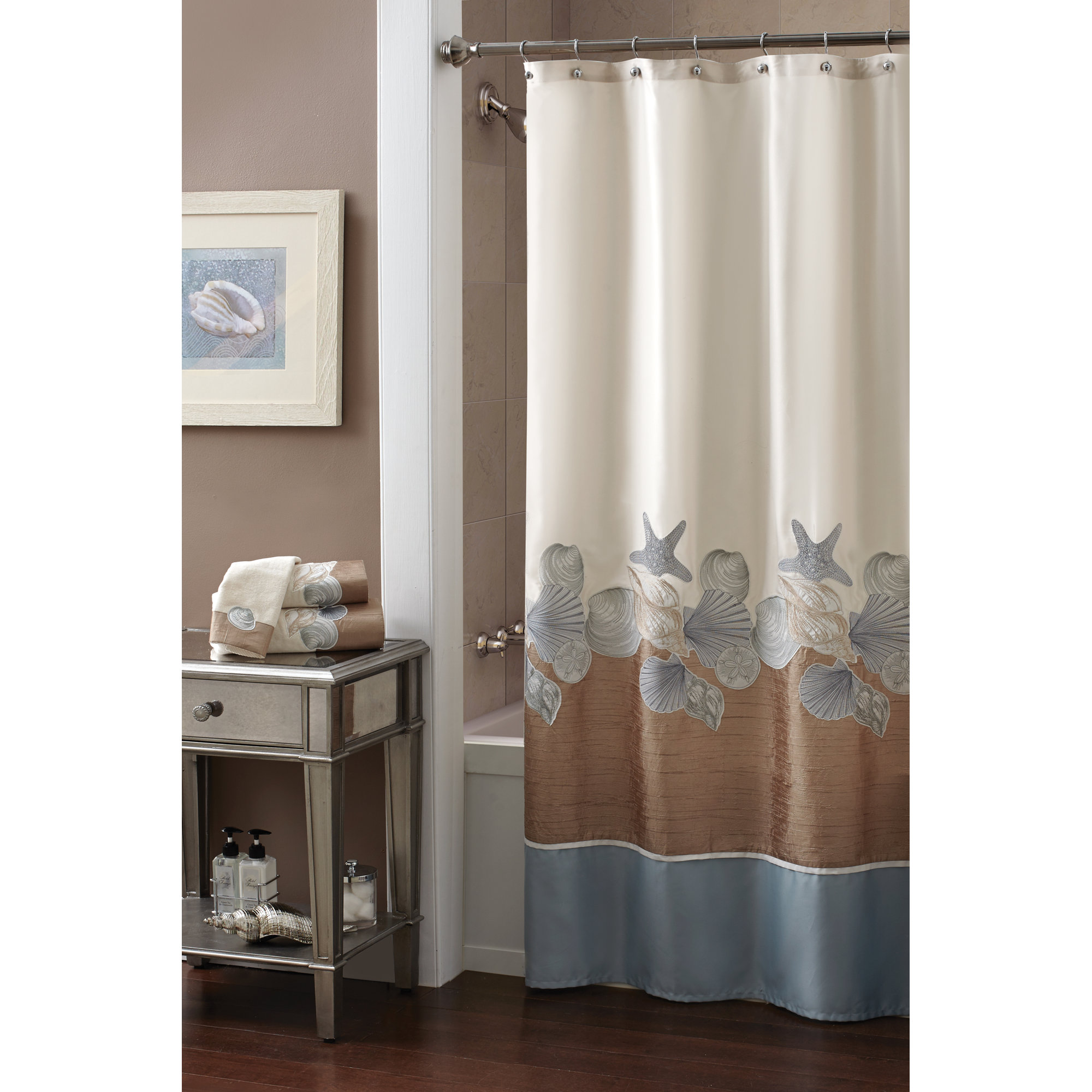 Shells Polyester Shower Curtain

Low Tide Polyester Shower Curtain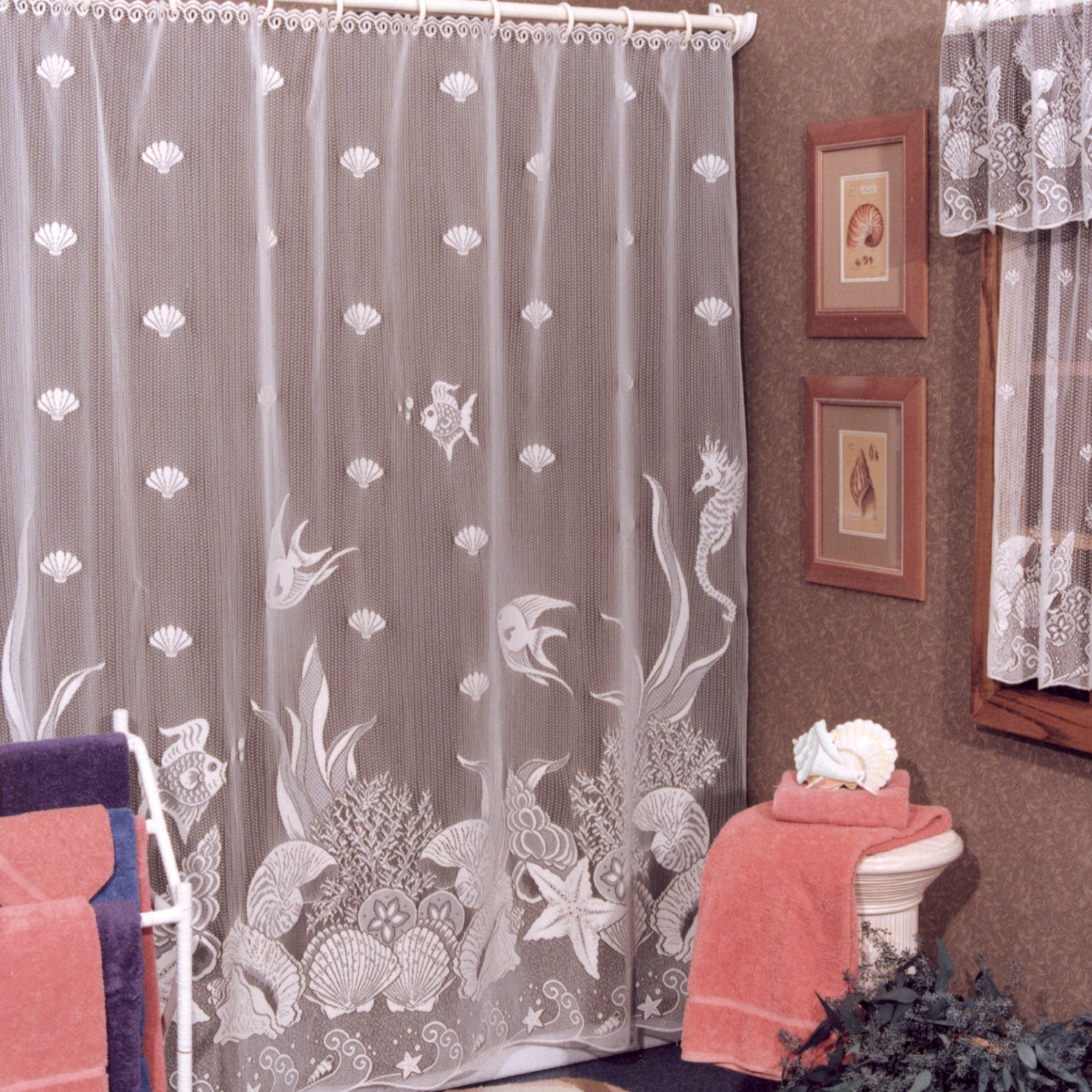 Seascape Polyester Shower Curtain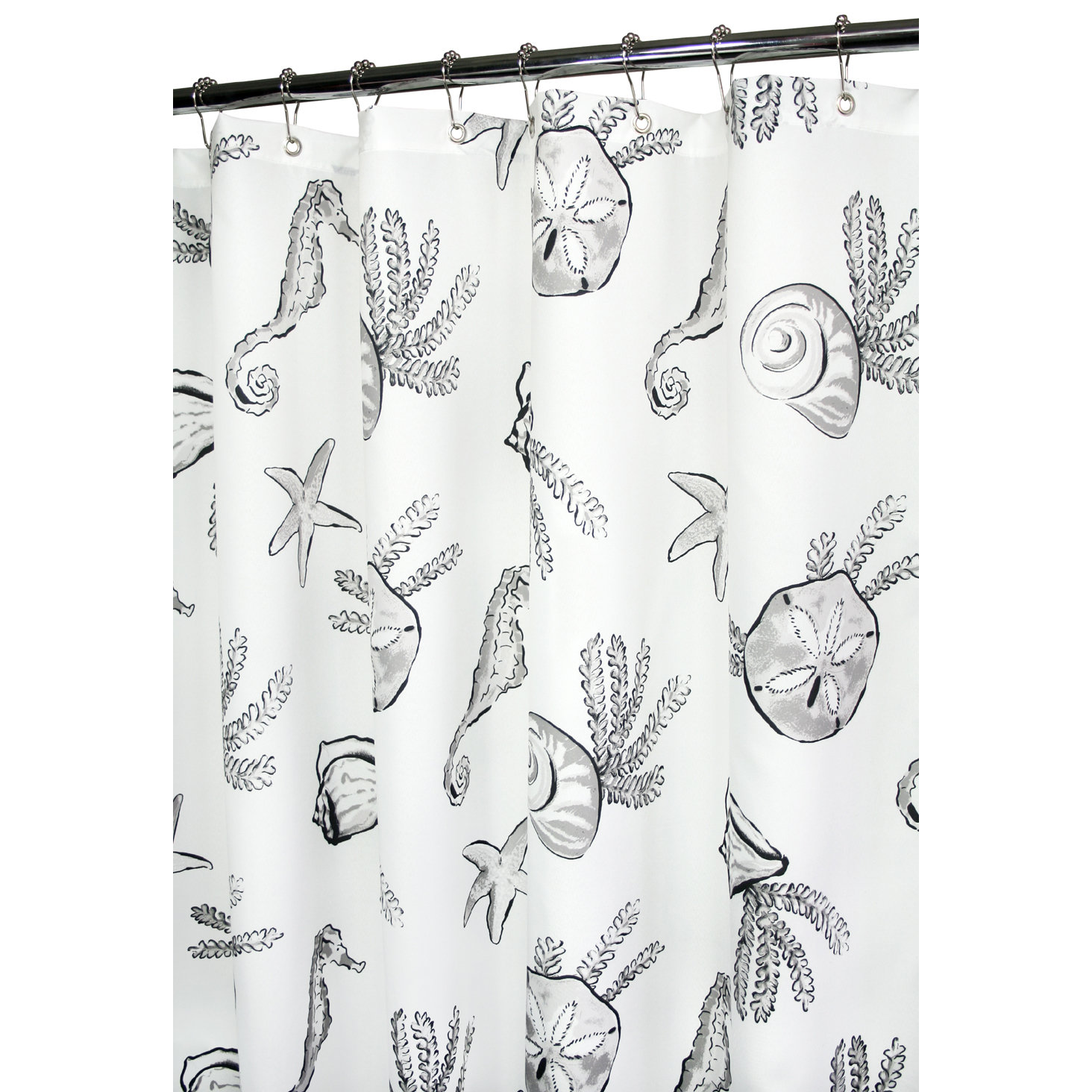 Polyester Sea Life Shower Curtain

Rock That Seat With Sea Shells
Toilet Tattoos TT-1600-O

Sea Isle Seashell Standard Round Resin Toilet Seat

Heavy Duty Toilet Seat – Seahorse and Seashell Design – Standard Size – Sea Blue

Mayfair 22EC 006 Shell Sculptured Molded Wood Toilet Seat with Lift-Off Hinges, Round, Bone

Comfort Seats C1B6R9-SHCH Acrylic Toilet Seat with Chrome Hinges, Round, Seahorse

Seashell Bathroom Accessories
Decorative Seashells Ocean Beach Acrylic Bathroom Accessory Set

Nautical Toilet Brush (G939) Shell Detail Loo/Toilet Brush

Seashell Votive Holders – Candles and Holders

Sarasota Seashells Toothbrush Holder

Beautiful Selection Of Seashell Towels
Seashells Bath Towel No Size Blue

Avanti Linens By The Sea Hand Towel, White

Seashell Hand Towel No Size Blue

Seashell Fingertip Towel No Size Blue

Saturday Knight Sarasota Hand Towel

Lenox Seaside Bath Towel, Tan

Saturday Knight Sarasota Bath Towel

Under The Sea Bathroom Towels – Set Of 3

Seashell Patterned Beach Towel – 28

Embroidered Antigua Seabreeze Towel Set

Seashells Starfish Coral Beach Coastal Bathroom Shower Curtain 3pc Towels Mat Bath Collection Set

Serendity Peace Sea Shells – 3 Piece Embroidered Bathroom Towel Set – Bath Towel, Hand Towel, Wash Cloth

Bath Towel Set with Embroidered Star Fish and Seashell

Seashell Bathroom Decorating Ideas On eBay
eBay Feeds for WordPress
by
Winwar Media
(Visited 396 times, 1 visits today)