This post contains affiliate links, which means I may make a commission at no extra cost to if you click through and buy something.
Pretty, bright orange. A color you don't see often or you might not think of when planning on re-decorating your bathroom, but it really is quite a lovely color!  Like a glass of orange juice, orange bathroom decor is a super waker upper!  Orange bathroom decor isn't all oranges and pumpkins, either.  Let's talk about some fun orange bathroom decorating ideas!
Orange goes well with brown, peach, cream, white, black, burnt orange/red and more.  Orange bathroom decor is fantastically fun, especially if you like unique, eye-catching color and/or designs.  Create a crisp, clean look with stylish orange bathroom and vanity accessories.
Here, you'll find orange shower curtains, bathroom rugs, bath towels and so much more.  After I got an eyeful of these stunning orange bathroom decorating ideas, I think I'd love an orange bath myself.  Give orange bathroom decor a try today.
Featured Image: Interdesign Marigold Shower Curtain, Red/Orange, 72 Inches X 72 Inches
Orange Shower Curtains
Whether you choose a solid design or an orange printed pattern, an orange shower curtain is sure to brighten up your bathroom. These pretty shower curtains will bring a nice pop of color to any bathroom in your home. Add matching accessories such as rugs, wall décor, vanity items, and more to complete the color scheme, or keep accessories simple in white, cream, taupe, black, etc.
Park B. Smith Strings Stripe Shower Curtain, Tangelo

Park B. Smith Dorset Shower Curtain

InterDesign Shower Curtain, Orange/White

Nectarine Orange Damask Shower Curtain

Black, Brown And Orange Paisley Shower Curtain

Orange and White Dot Design. Shower Curtain

Orange Bath Rugs
These vibrant and beautiful orange bathroom rugs will add warmth and décor to any bathroom in your home. Use them along with other orange bathroom décor, or consider them as colorful accents along with black, white or brown. You have a great variety of orange bathroom rugs to choose from here, too.
InterDesign Doodle Collection, Rug, Orangeburst

100-Percent Cotton 2-Piece Luxury Tufted Bath Rug Set,, Orange

Garden Home Luxury Memory Foam Bath Rug (16×22, Blood Orange)

Bursting Flower 2-Piece Bath Rug Set, White/Coral

Shaggy Rugs Non Slip Bath Mat Thick Shag Pile 6 Colours (orange)

Creative Bath Orange Loop Rug Bath Mat

I'm always amazed by the new quality products that are being added over at Zazzle. They have bath mats now and they are beautiful! Of course, they're beautiful because the artists at Zazzle are so very talented and because Zazzle uses quality products. Take a look at just a few of the orange bath mats I rounded up for you to see. Click on through to see more ~ I think you'll like them!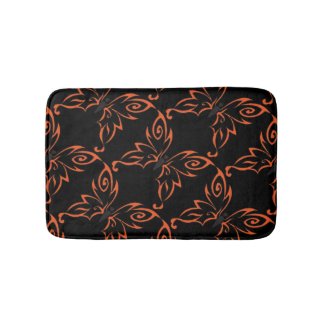 Orange Butterflies Black Bath Mat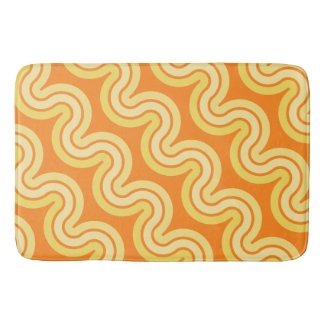 Orange Wavy Pattern Bath Mat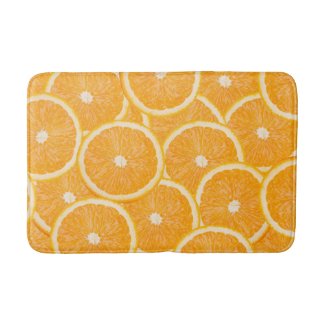 Oranges bath mats

Orange Bathroom Accessories
Set of 4 Bath Accessories Orange

4-Pc Bathroom Accessory Set – Vogue Translucent Orange

Shower Curtain Hooks, Tangerine, Set of 12

Umbra Skinny Polypropylene Waste Can, Orange

Spirella Trix Eco 5 Piece Bathroom Set Orange

MollaSpace Paper Pot Toilet Paper and Tissue Paper Holder, Orange

JustNile Contemporary 4-Piece Bathroom Accessory Set – Bright Orange

Orange Bath Towels
100% USA Cotton Bathroom Towel Set, Mandarin Orange

Kassatex Kassadesign Brights Collection Bath Towel, Blood Orange

Cool Orange Bathroom Decor On eBay
eBay Feeds for WordPress
by
Winwar Media
(Visited 460 times, 1 visits today)