Bunk beds for boys are some of the coolest beds guys can have. Boys especially love them for the ability to climb on them and play in them. They make awesome forts for kids, too.
For parents they're a way to let boys share a room and not have the entire room taken up by beds. They will still have a place to play and sit and have other kids bedroom furniture. And when the guys are this comfortable in their bedroom, they'll be busy making wonderful memories of the bedroom they shared and the bunk beds they shared.
Bunk beds for boys are just about the best bedroom ideas for brothers, besties and buddies.
I've listed some of the best selling and top rated bunk beds for boys. You'll find bunks beds with stairs for safety. There are also bunk beds with a desk for efficient use of space and bunk beds with storage space, too.
Bunk Beds With Stairs
These bunk beds with stairs are great kids furniture. They are attractive, more safe than ladders for little ones, and they give an overall feel of something special for your kids beds. The stairs option for kids bunk beds helps those who may have a fear of heights and there is less chance of them falling when they have a railing to hold onto.
Abel Staircase Twin Over Full Bunk Bed with Trundle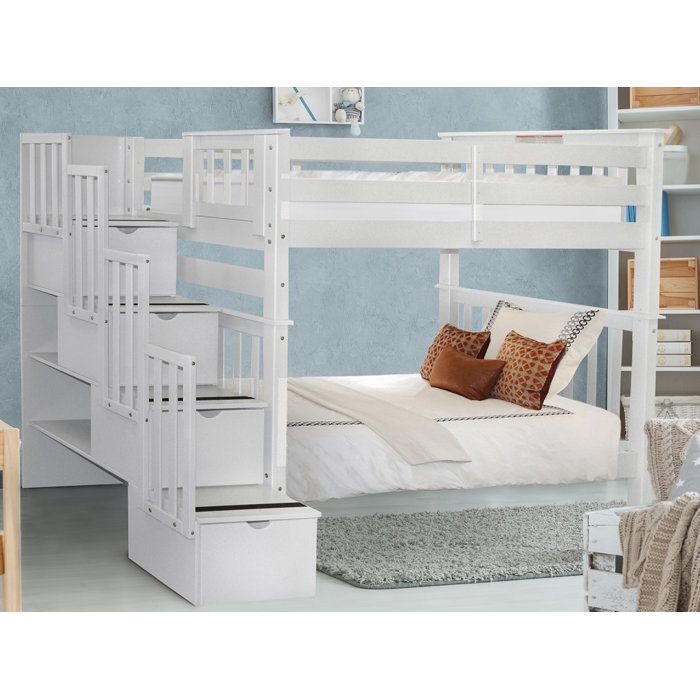 Tena Tall Twin Over Twin Stairway with 4 Drawers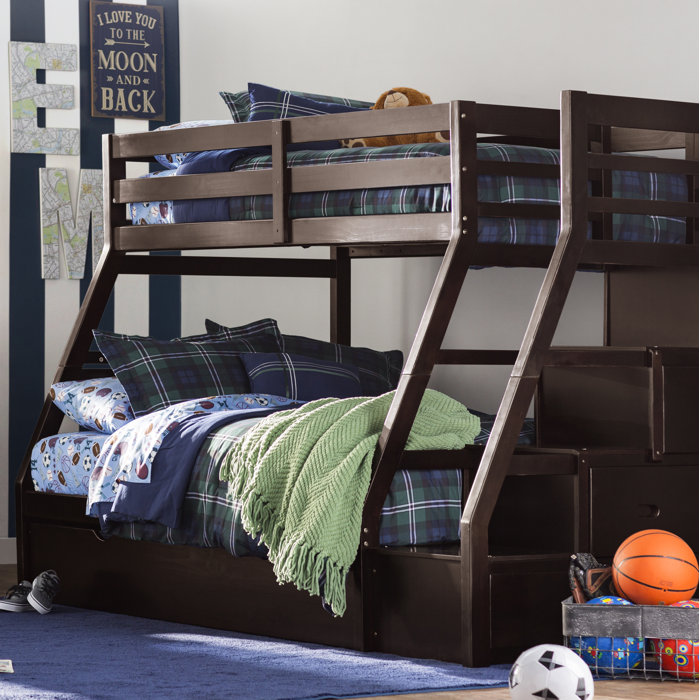 Reece Twin Over Full Bed with Trundle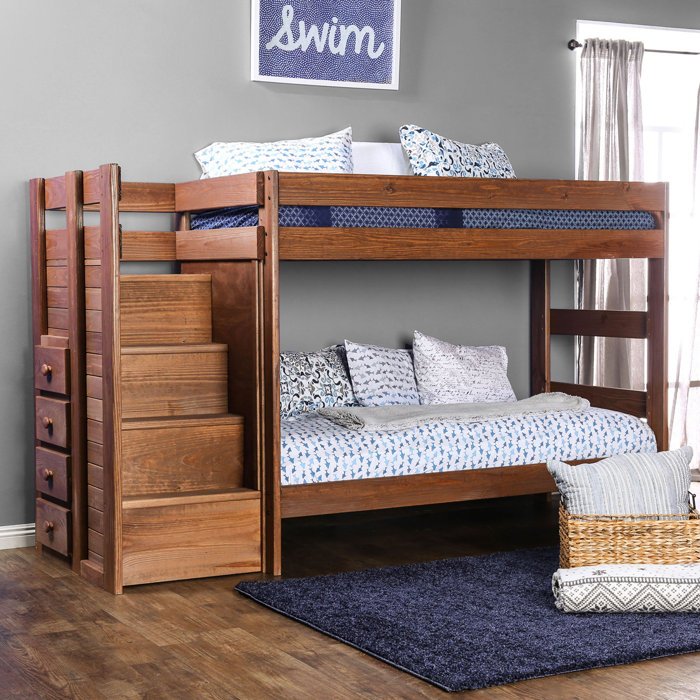 Lengrey Twin Over Twin Bunk Bed with 4 Drawers

Bunk Beds With Desk
Did you know you can get bunk beds with a built in desk? If you are in need of efficient use of space , you can get bunk beds for kids with either one or two beds and a built in desk area for homework, writing, or playing games. If your child needs a quiet place to read without laying on the bed, or a nice safe place for their computer or laptop, a bunk bed with a desk built in might be perfect.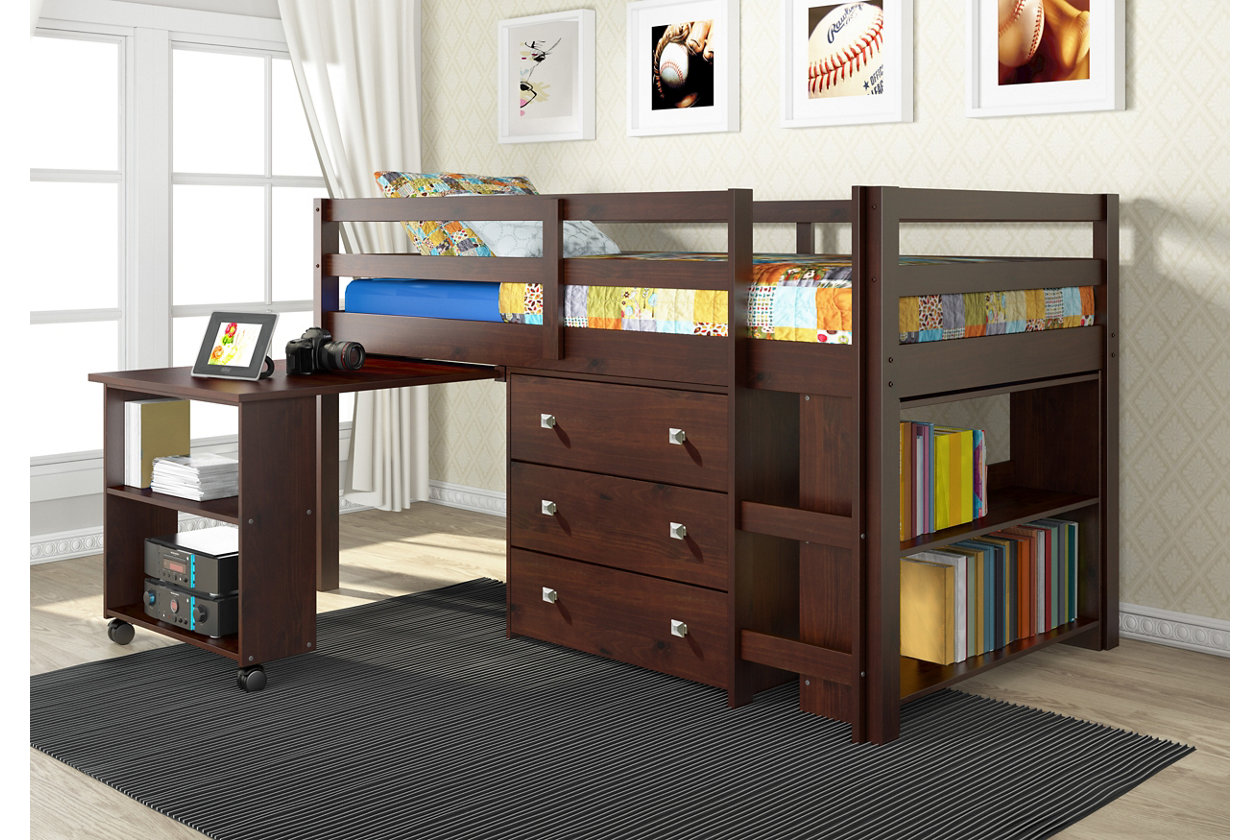 Donco Kids Twin Low Loft Study SetAshley HomeStore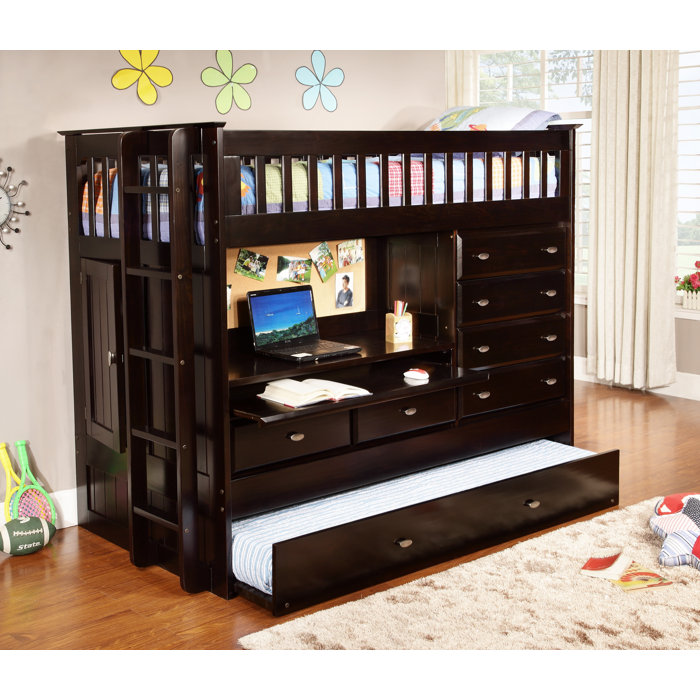 Norberto Twin Loft Bed with Trundle and Drawers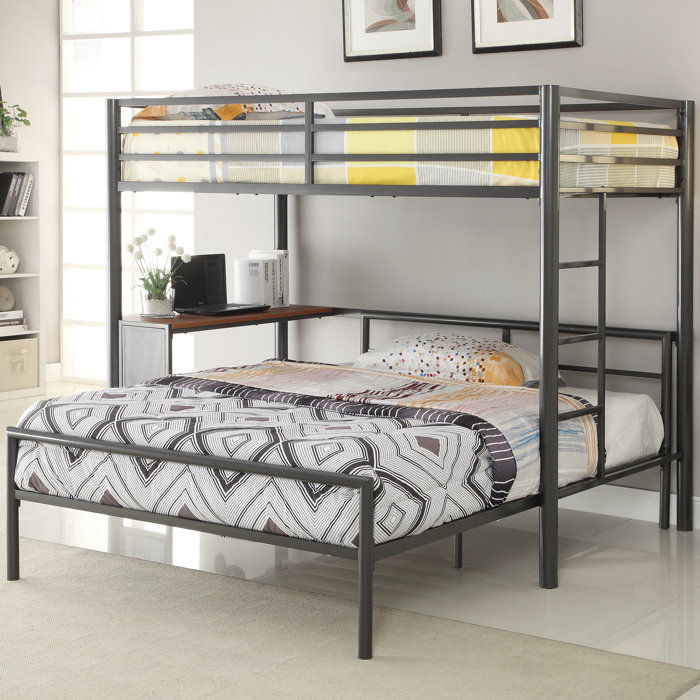 Nedra Twin Over Full L-Shaped Bunk Bed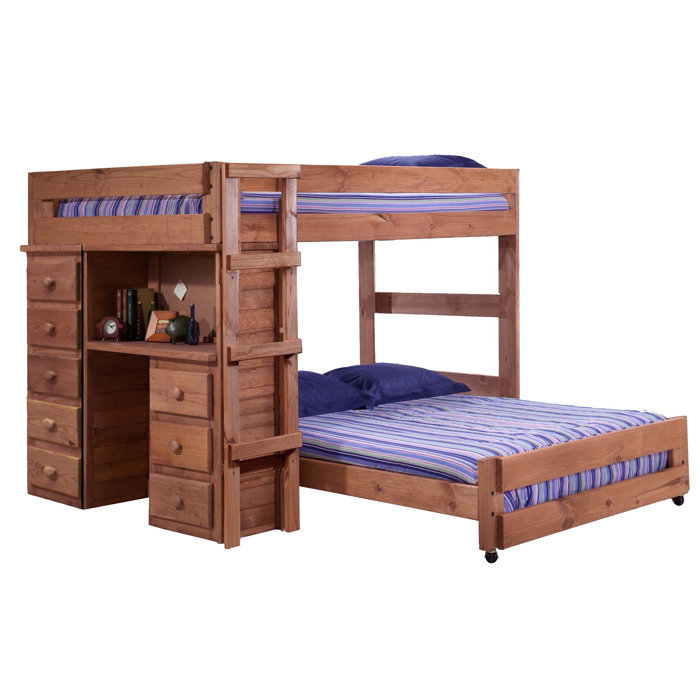 Choe Full Over Full L-Shaped Bunk Bed with Desk and Drawer

Bunk Beds With Storage
Storage space in kids furniture gives it double duty and makes it much more efficient and easily organized. Kids bedroom furniture needs to be sturdy and attractive for them to want to use it and keep it clean. Bunk beds with storage space is a bonus. With some there is even an option for a stowaway trundle bed for guests.
Jeremias Twin Over Twin Bunk Bed with Trundle and Drawers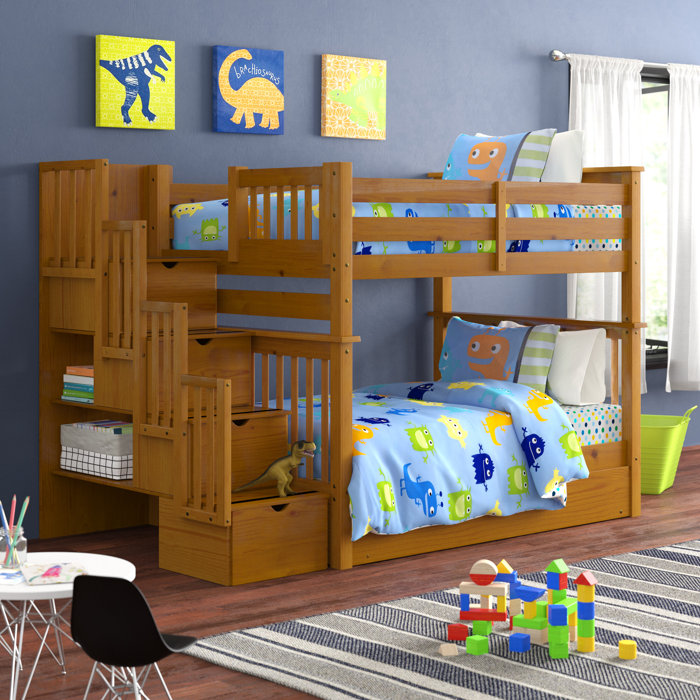 Tena Stairway Full over Full Bunk Bed with Trundle and Drawers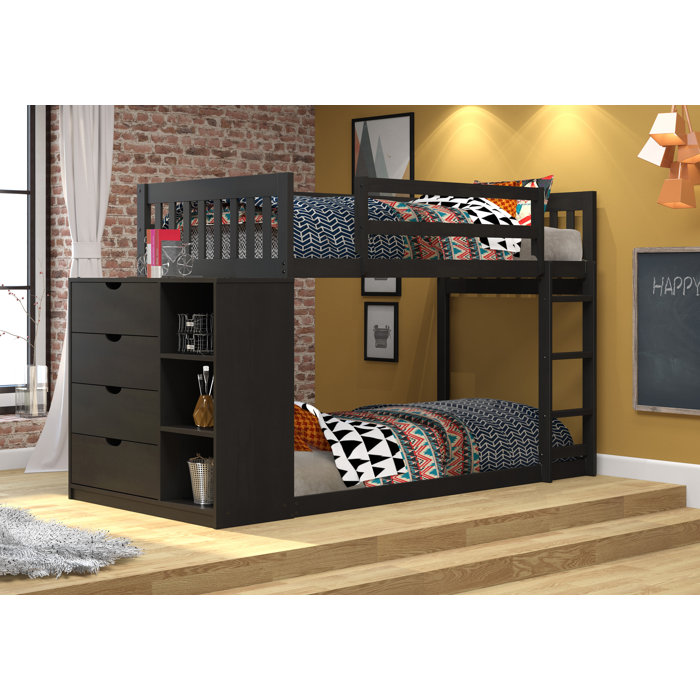 Ewart Mission Twin over Twin Bunk Bed with Chest and Storage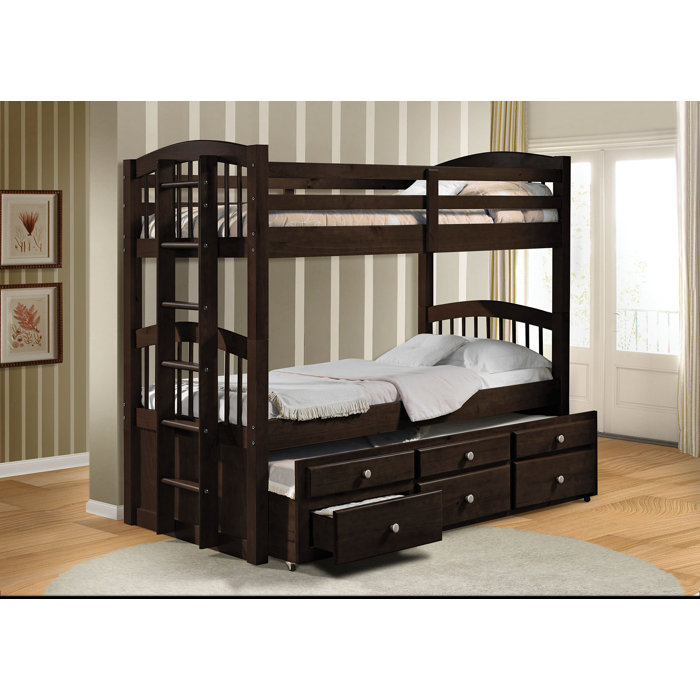 Artis Twin Over Twin Bunk Bed with Drawers

Bunk Beds On eBay
You won't believe the selection of bunk beds over on eBay. I was blown away. Just look at these!
(Visited 554 times, 1 visits today)