Get your bunk beds for girls and get ready for some girly fun. If you think using bunk beds is just about making more room for girls and their siblings or guests, it's time to take another look.
Are your girls sharing a bedroom already? Why not give your girls the fun of bunk beds?
The really cool thing about bunk beds for girls is that they grow with the children. Girls can use bunk beds all the way up to their teens.
Bunk beds give the girls their our own space while still being together.
The usual kind of bunk beds you think of, come with a ladder to reach the top bunk. But have you seen the bunk beds with stairs at the end of them? And the bunk beds with storage are awesome!
Yes, you're about to see some pretty fancy bunk beds . If you want to save some room in your daughters' bedroom, bunk beds are a great idea for girls' bedrooms.
Now you can get a full size bottom bunk with a twin size top bunk. That is new since I was a kid. That would have been perfect for us, since I was older and would have loved to have the extra room in the bottom bunk.
Twin over Twin Bunk Beds for Girls
Bunk beds for girls are so pretty now. They used to be pretty plain. These are some basic twin over twin bunk beds. Simple but oh so cute!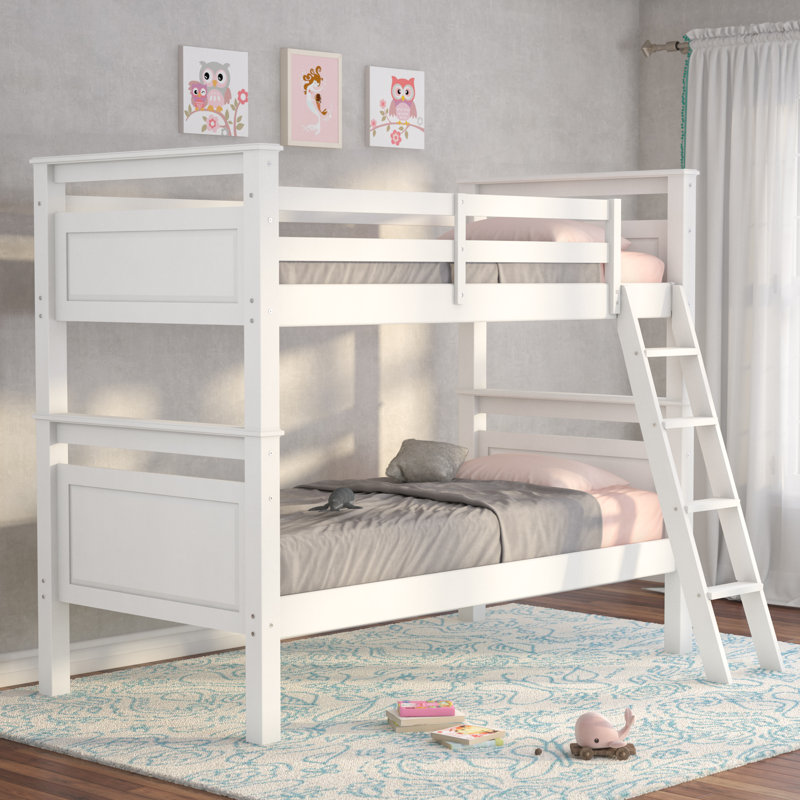 Jalyn Twin over Twin Bunk Bed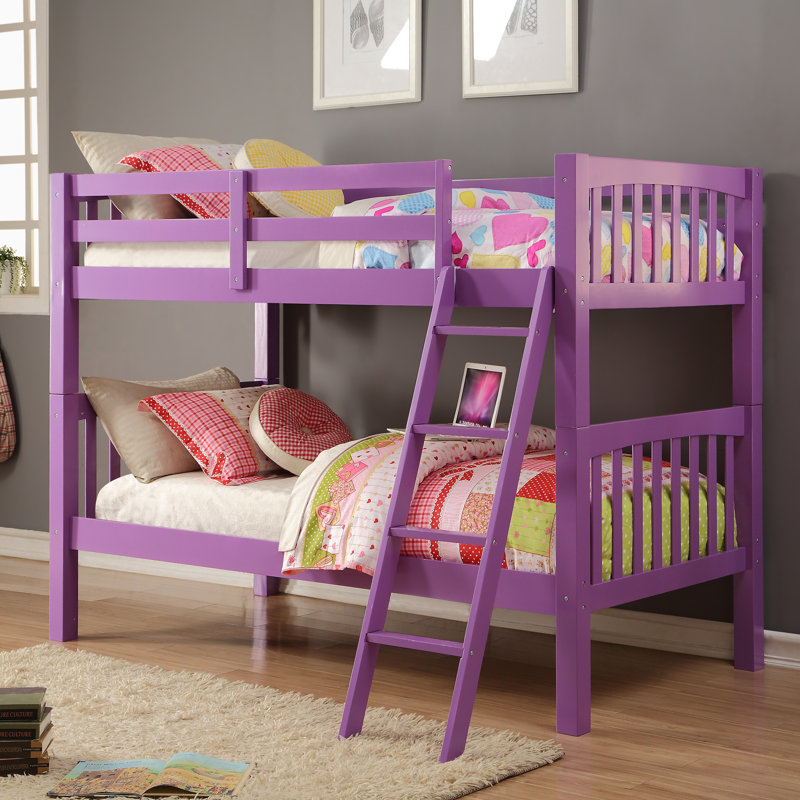 Ippolito Twin over Twin Bunk Bed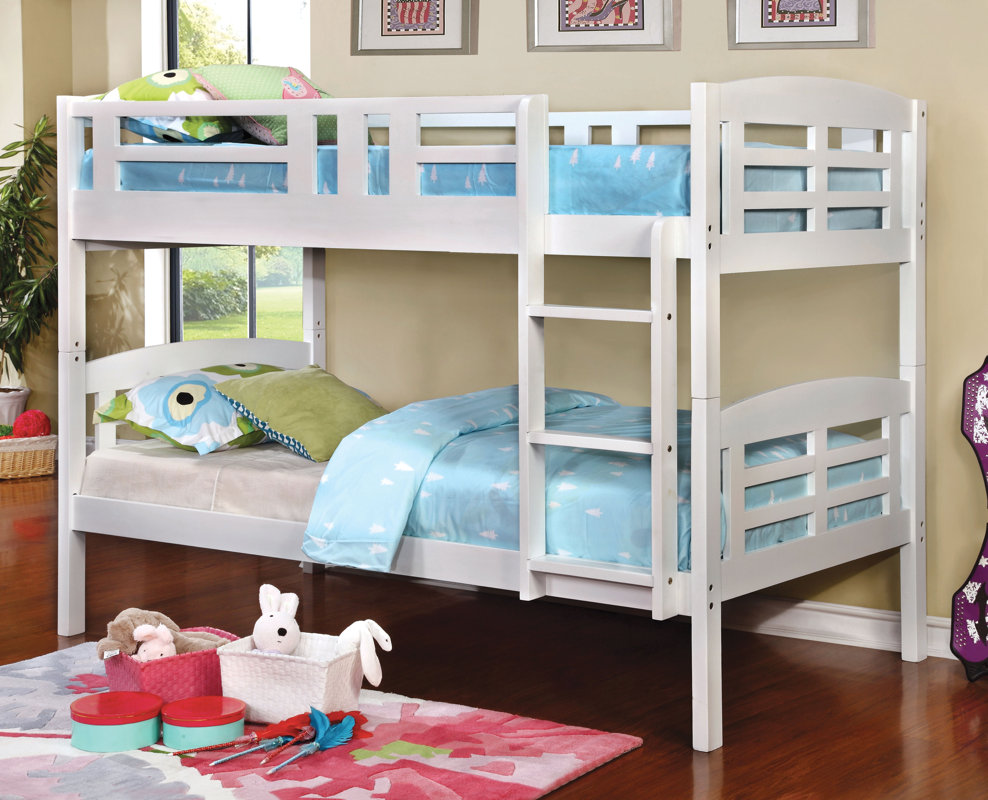 Robbie Bunk Bed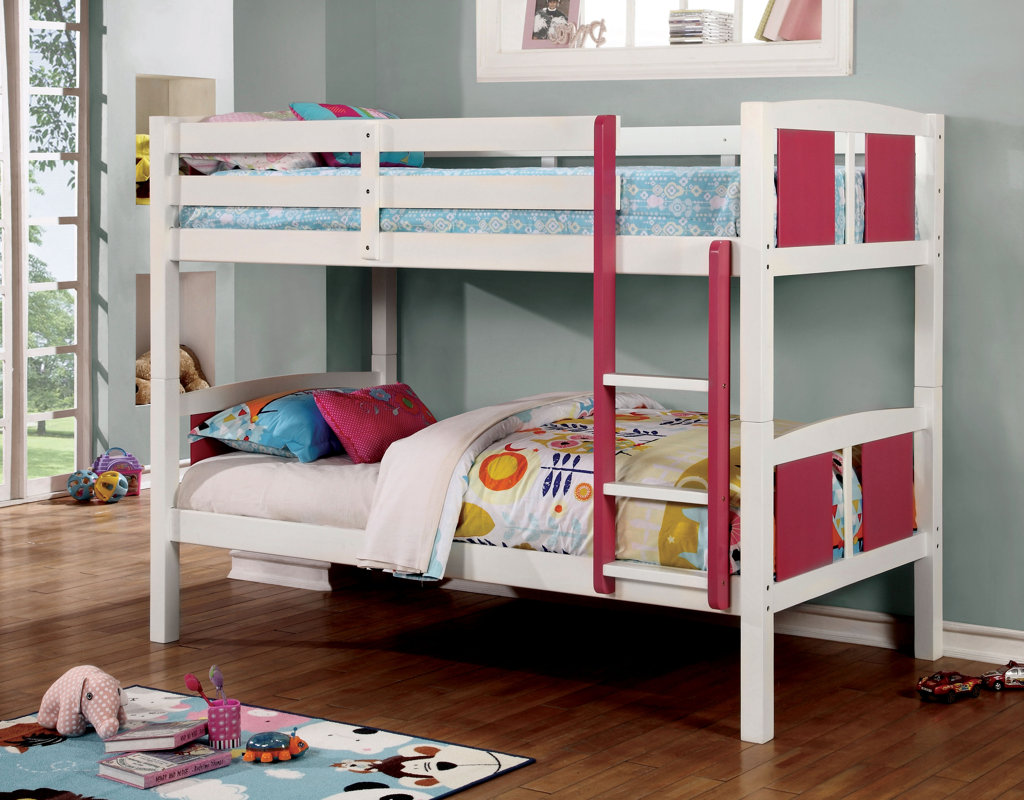 Rachel Bunk Bed

Hailey Bunk Bed & Trundle Set, Twin, White
Dorel Living Dylan Bunk Bed, Twin, White
Kids Twin Over Twin Bed Bunkbeds
Vivienne Over Bunk Bed, Twin, White
Mainstays Twin over Twin Wood Bunk Bed
Solid Hardwood Twin Bunk Bed, Pink
Twin Over Full Bunk Beds For Girls
Here are the twin over full bunk beds I was talking about. What a great idea. Do I sound silly? These didn't exist when I was a girl! What a riot, right? Your girls will love the extra space and the sharp modern look.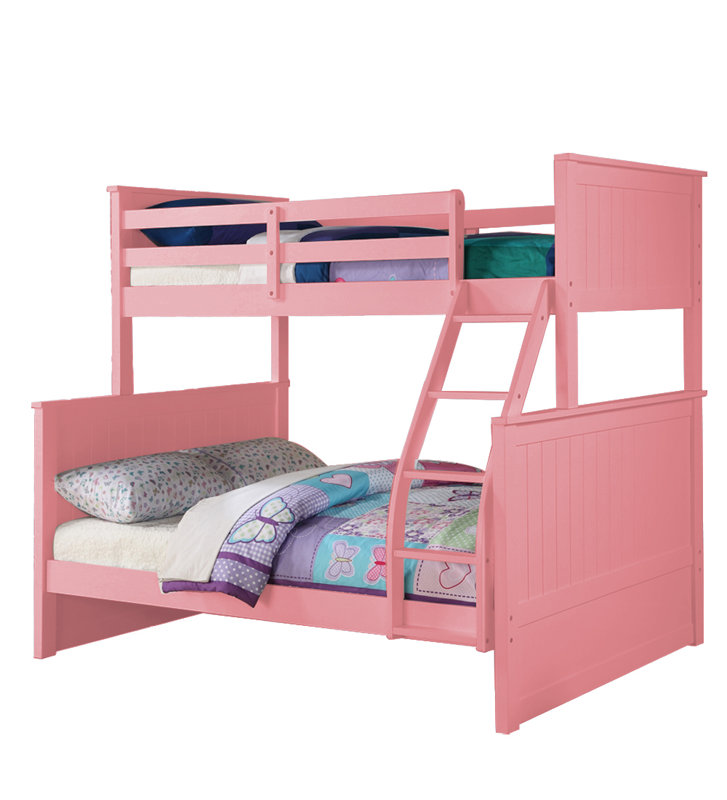 Barkell Bunk Twin Over Full Platform Bed

Brady Twin over Full Solid Wood Kid's Bunk Bed with Ladder, White
Max & Lily Solid Wood Twin over Full Bunk Bed, White
Twin Over Full Metal Bunk Bed
Twin/Full Metal Bunk Bed
Twin Over Full Loft Bed in Merlot Finish
Twin-over-Full Workstation Loft Bed
Bunk Beds For Girls With Stairs
I am in love with these bunk beds with stairs. I always worried my own girls would fall and hurt themselves on the bunk bed ladders. Now they have fixed that by making stairs instead of a ladder. Your daughter can step up with style!
Don't you love the way they make the stairs to build in storage and using the space under the bunk beds also? Great plus.
Stairway Bunk Beds Twin over Twin with 3 Drawers in the Steps and 2 Under Bed Drawers, White
Woodland Staircase Bunk Bed, White, Twin Over Twin
Columbia Staircase Bunk Bed with 2 Raised Panel Bed Drawers, Full Over Full, White
Bunk Beds For Girls With Storage
Storage is an age old problem that all moms have to deal with. Especially for girls. We always seem to have so much stuff! These bunk beds were made with girls in mind. They have built in storage that will help them keep organized and help keep their stuff off the floor and put away.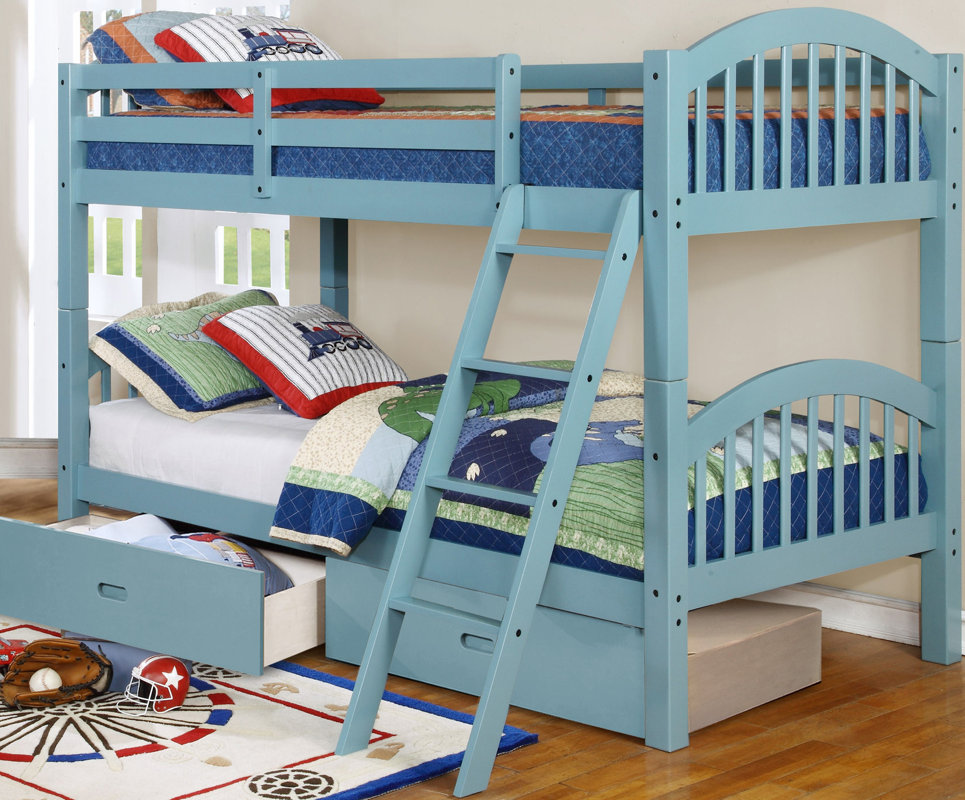 Jaylyn Twin over Twin Bunk Bed with Drawers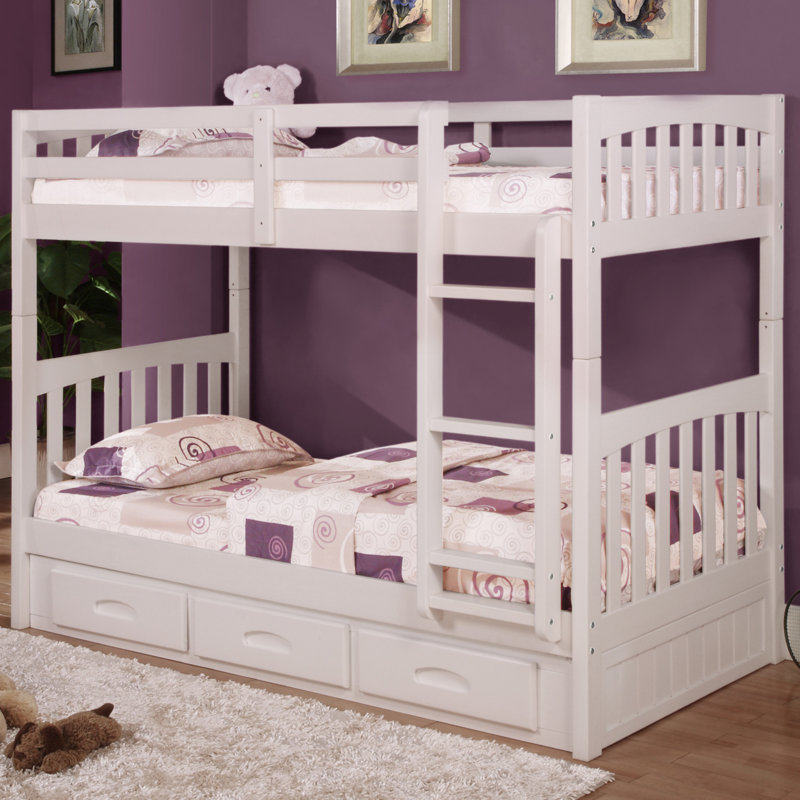 Chandler Mission Twin over Twin Bunk Bed with Drawers

Twin Over Twin Staircase Bunk Bed 3 Drawers in Honey Finish
Complete Loft Bed, Logik/Sand Castle Collection, Pure White
Magnolia Girl's Twin/Twin Bunk with Storage in White
Bunk Bed with 2 Raised Panel Bed Drawers, Twin Over Twin, White
Check Out The Bunk Beds For Girls On eBay Too
How about that! Look at the beautiful bunk beds for girls I found over on eBay.
(Visited 637 times, 1 visits today)