Caldo de Res Mexican Beef Soup is a hearty, healthy soup that will stick to your ribs when the weather really gets chilly outside. This is a traditional, home style recipe.
Caldo de Res is made often lots of Hispanic homes in the Winter. When the first cold front arrives in the late Fall, our area restaurants get really crowded at lunch time–all waiting for a hot, steaming bowl of caldo de res.
During my many travels while I was still working, I could always count on finding this flavorful beef soup at a local restaurant just about everywhere I went South of San Antonio.
Back then, it was one way to take a little of the edge off being homesick for my family. I hope you enjoy this wonderful Fall Harvest comfort food as much as I do!
Caldo de res is way up there on my list of favorite Mexican food recipes. It shouldn't be spicy. And how healthy can you get? Ok, probably not a totally healthy recipe but with all these veggies, it's pretty close!
My neighbors to the North have to wait longer for Spring temperatures. This quick and easy recipe is for you!
Get Your Big Stockpot Ready For Some Mexican Beef Soup
Farberware Classic Stainless Steel Stock Pot with Lid – 16 Quart, Silver

You'll need a huge stockpot for cooking up a pot of my caldo de res mexican beef soup. The ingredients for the Mexican beef soup can take up a lot of room in a pot, but this stockpot can handle it. I love it and use it for my caldo de res recipe all the time.
You know what else it's perfect for? Making tamales! But, that's a whole other story and recipe for another day.
The porcelain enamel 16 quart covered stockpot is easy to clean. The stainless steel core means heat will be distributed evenly. Durable stainless steel handles give you a sturdy confident grip. It's also oven-safe to 350 degrees Fahrenheit.
It's made from heavy-duty stainless steel that's polished to a mirror finish for a classic touch; the self-basting lid helps seal in heat and moisture.
Image: Caldo de res by Krista on Flickr, Commons 2.0
Caldo De Res Mexican Beef Soup
Author:
Ingredients
2 lbs. beef shank with bone
1-2 tablespoons extra virgin olive oil
2 teaspoons salt (or to taste)
2 teaspoons pepper (or to taste)
4 cloves minced garlic
1-2 medium diced onions
4 cups beef broth
3 carrots chopped into bite size pieces
3 cups water
2 cubed potatoes
3 ears of corn breaking each into thirds
1 can diced tomatoes
1 medium cabbage cut into wedges
1/4 cup chopped cilantro
1/4 teaspoon ground cumin
2-3 zucchini cut into large bite size chunks (optional)
Limes
Instructions
Cut the meat into 1 inch pieces. Leave a little meat on the bone. Thoroughly brown the meat in the olive oil with salt and pepper; adding the minced garlic, chopped onion and cumin as it gets close to being done.
Add the can of tomatoes and enough beef broth to go over the top of the meat. Stir, cover and simmer for about an hour.
Add the water & bring the soup back to simmering. Add the carrots, potatoes and corn and simmer until the vegetables are done. If you're adding zucchini, add it now and simmer for about 10 minutes. Add the cabbage wedges & the cilantro and simmer 10 minutes more or until the vegetables are tender.
To serve, squeeze the juice of a lime wedge over the soup. I love this soup with corn tortillas, but it's also great with rolls called 'bolillos.'
Swanson Beef Broth, 48 oz. Carton (Pack of 8)

If you're like us, you use Swanson's beef broth for lots of cooking (the chicken broth too). It's delicious!
I like to stock up on it whenever possible. Neither flavor ever lasts very long around my kitchen, that's for sure. We use it up pretty fast.
In the Fall and early Winter, I prefer to buy beef and chicken stock in bulk. This pack of eight 48 ounce aseptic cartons of broth, for example, will get me through a few pots of my Mexican beef soup and a couple of our favorite dishes.
Swanson Beef Broth is a concentrated beef broth that's low fat and low cholesterol. It's the perfect addition to your favorite recipes.
ROTEL Mexican Style Diced Tomatoes with Lime Juice and Cilantro, 10 Ounce, 12 Pack

I finally got to try these tomatoes recently. It's a blend of tomatoes with jalapeno peppers, garlic, cilantro and lime juice. They are to die for and perfect for your caldo or just about any dish that calls for diced tomatoes. When I can, I use the juice too, instead of draining it away.
In my area, the grocery store label carries several blends ranging from very hot, with jalapeno or other peppers, to just full of great tomato-ey flavor like fire-roasted tomatoes. I pick up a few of those sometimes, but they just aren't as deep in flavor like Ro-Tel's tomatoes are.
Anyway, these diced tomatoes are soooo good; you really need to try them!
Delicious Nicaraguan Version of Caldo de Res
This is the gentleman that originally "taught" me how to make his caldo de res recipe a few years ago. I got it from his Spanish version of his recipe, but I saw he redid it in English, so I had to share it with you. Once I'd made it a few times, I made the adjustments to what you see in my recipe. The biggest differences are some of the vegetables that I can't get here. Sometimes I make it with oxtails, but mostly I use beef shank. I recommend following his channel, but I'll warn you now that a lot of his videos are in Spanish. You can go through his videos and see which ones he's also done in English.
Do You Enjoy Hearty Beef Soups Like This One?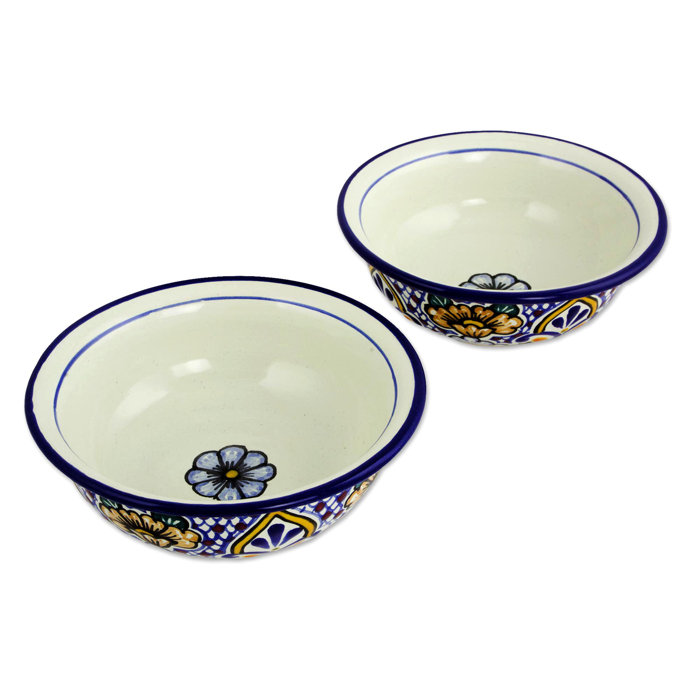 Myhre Sunshine Kaleidoscope Ceramic Soup Bowl (Set of 2)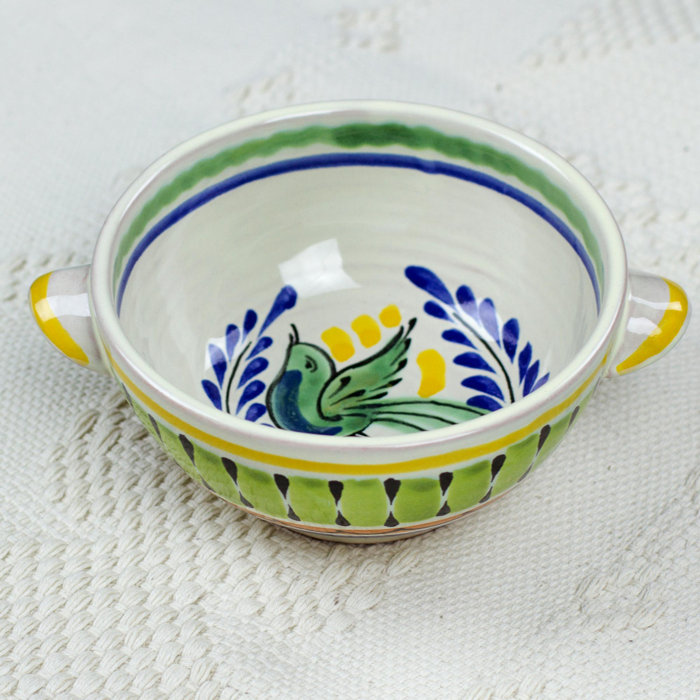 Gorky Gonzalez Collectible Majolica Bird Soup Bowl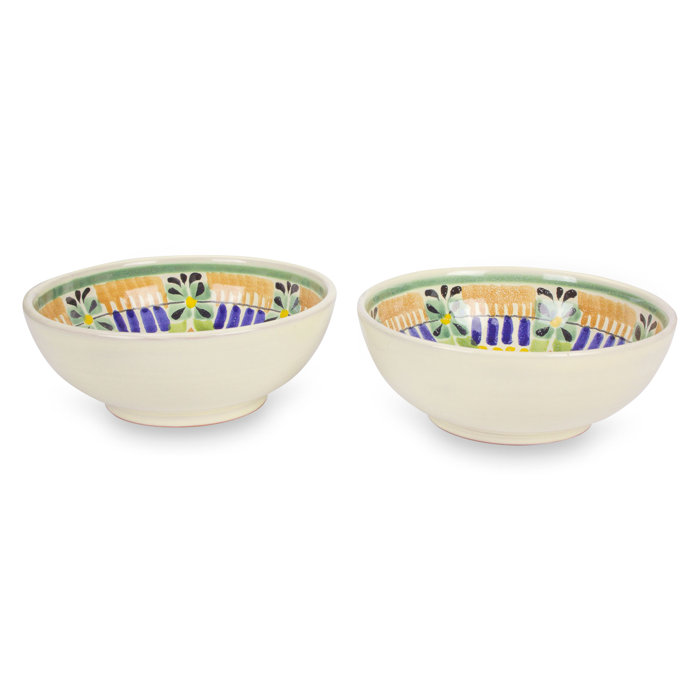 Gorky González Talavera Majolica Pottery Ceramic Bowl (Set of 2)

(Visited 1,017 times, 3 visits today)