Time to shop for dorm room bedding for your guys? It sure is, and wow do I have a great selection of dorm room bedding guys will actually like and use.
College guys away from home want to relax and get comfortable after a long day of classes or classes with sports practice.
He'll want to hit the books in comfort when he needs to cram for those exams!
Why not get him some dorm room bedding that will be not only stylish, but comfy and practical, too?
Pull up a chair and grab a cuppa joe.  I'm going to show you some great bedding sets for sending your college guy off to school in style.
Electric Guitar Duvet Cover Soft Microfiber Bedding Set 3 Pieces
Send your young man off to college in style, and make sure he stays warm and comfortable with this cool dorm room bedding for guys!
These bedding sets and other bedding essentials are just what any college guy needs to make his dorm bed as comfortable as he wants, without breaking your bank. Pretty nice set right?
This bedding set comes with everything he needs to get him started. You can always buy extra sheet sets and other accessories as you desire. The bedding set includes a duvet cover and 2 pillowcases.
Dress up his bed with throw pillows, and add some matching accessories to his dorm, such as area rugs wall decor, etc. And there you'll have it ~ his home away from home.
Ambesonne World Map Duvet Cover Set
Guys who look forward to travelling will enjoy this world map 3 piece set. Even the name is cool ~ Wanderlust.
The Set includes: 1 Duvet Cover and 2 Pillow Cases. It's lush 100% brushed microfiber fabric. Super soft for ultimate comfort.
What a nice gift for a college bound graduate!
Help your young man decorate with fun and style with this 3 piece duvet cover set featuring a world Map.
AmazonBasics 5-Piece Light-Weight Microfiber Bed-In-A-Bag Comforter Bedding Set
Don't you love this navy blue color? I bet your young college man will like it too.
The vibrant blue is cheerful but not so loud as to keep him awake. The set pieces complement each other to produce a complete and stylish bedding design.
The set has the blue & white stripe comforter. It also comes with a 4 piece blue strip sheet set, a 3 pc navy towel set, a standard pillow and a matching laundry bag. How handy is that!
The easy care 100% polyester microfiber machine washable bedding set is soft and comfortable and a really practical gift for any guy headed off to college this Fall.
Want to see more dorm room ideas guys would love?
Dorm Rooms Start Out Looking Like This
Yikes! Can you imagine walking into a bare dorm room and realizing you're going to live there? Don't let this happen to your young man. Great bedding choices will form the foundation for a home away from home that he'll enjoy living in and that will help him study in comfort. Some dorms have full or queen size beds, others have twin size beds. Make sure as far in advance as possible what size bedding he'll need!
I know it seems like most men don't care what their bedding or even their bedroom looks like. Especially when we see pictures of the 'typical' boys college dorm room. Moms know better though. Moms plan ahead with dorm room ideas that will make their sons' time away at school more homey and comfortable. Starting with the basics, dorm room bedding has to be comfortable as well as attractive to help that guy rest well.
Chic Star Print 3-Piece Cotton Bed in a Bag

Green and White Geometric 3-Pc Bed in a Bag

Queen Triangle Block 3-Piece Bed in a Bag

Fancy Coffee Cotton Bed in a Bag Set

Does your son have all the dorm room appliances he needs?
More Dorm Room Bedding for Guys
Here are some more dorm bedding sets for guys that are sure to be a hit with your college bound student. Whether he prefers plaid, stripes, or some other print, there is something here he's sure to love.
Every year dorm room bedding for guys seems to get more practical. Don't you just love the sets that come with extra stuff you know he'll need? And they even match his bedding! He may act like he doesn't care whether it does or not, but you know he does. lol
Dorm bedding doesn't have to be bland or boring. Shake things up a bit, and open the door for great conversations, when you incorporate this cool dorm bedding into your college dorm room!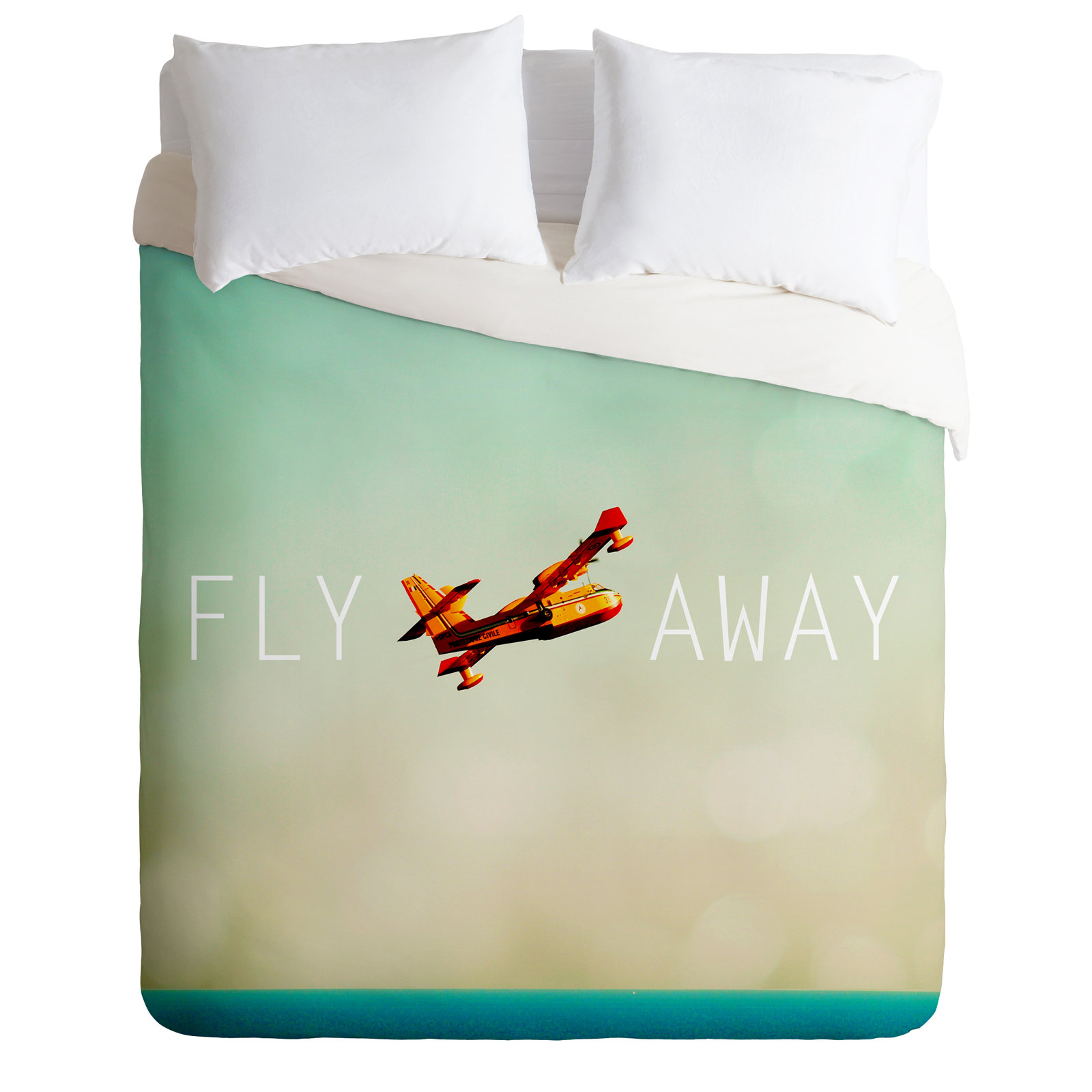 Fly Away Duvet Cover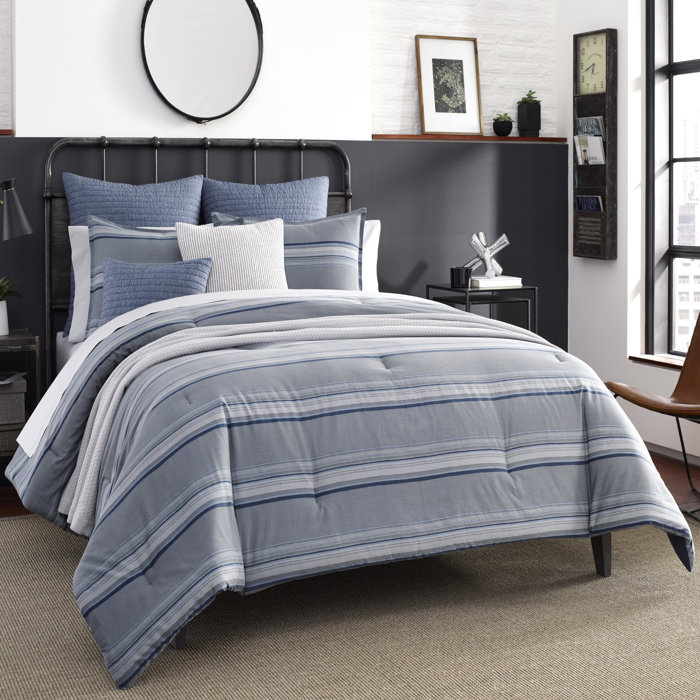 Eastbury Reversible Comforter Set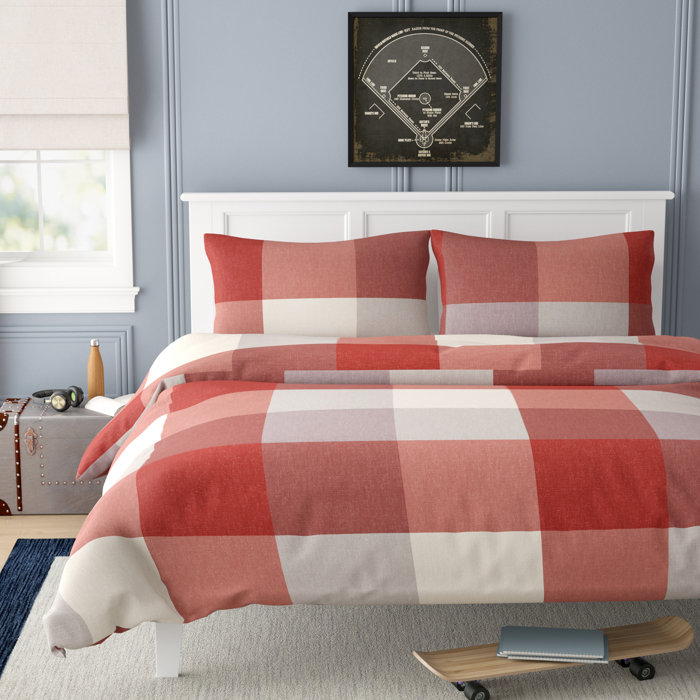 Amalgre Washed Cotton Duvet Cover Set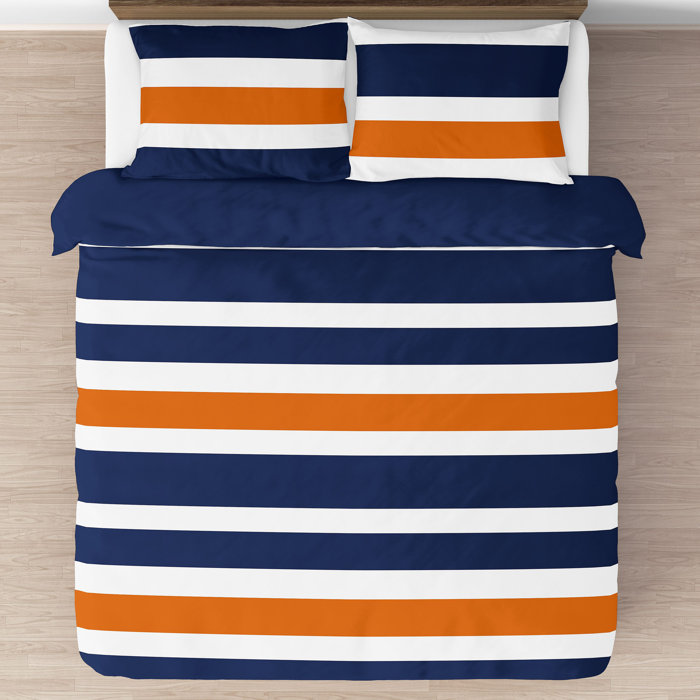 Stripe Comforter Set

Throw Pillows for Guys
Make Your Own 18 Instagram Photo Collage Throw Pillow

Throw pillows make great accessories to go with a bedding set, and college guys will enjoy these designs in their dorm room.
Guys can never have enough pillows, so go ahead and load him up with a few to keep him comfy when he's studying or watching TV. Toss several around his dorm room for laying on the floor, for extra comfort in his desk chair and on his bed to use as he pleases.
Get pillows in prints of subjects he enjoys, like sports or surfing or music and they'll be just that much more appreciated.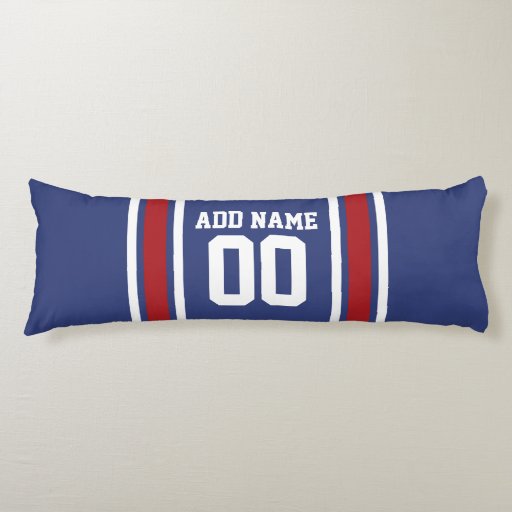 Team Jersey with Custom Name and Number Body Pillow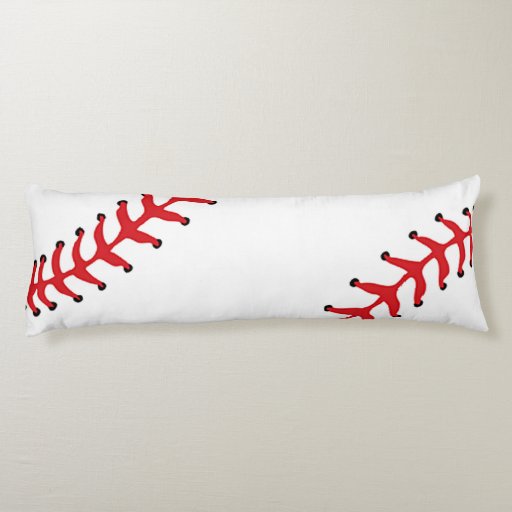 Baseball Design Body Pillow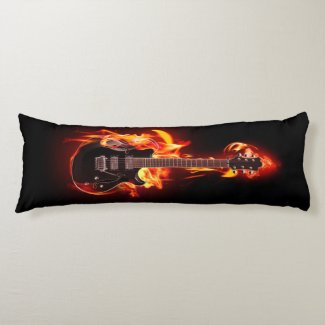 Burning Guitar Body Pillow

Color block Red Black Gray White Pattern Pillow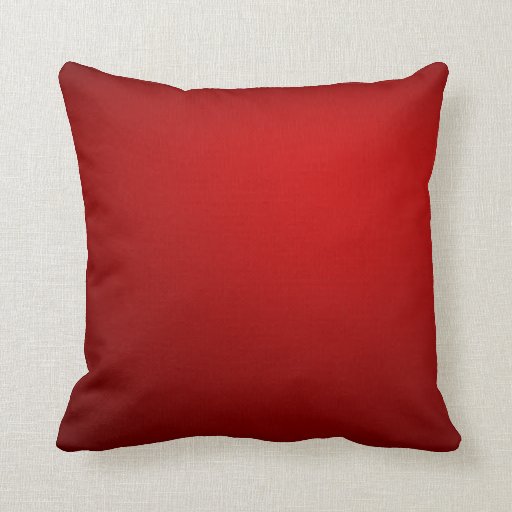 Red Velvet Cake Crushed Velvet Throw Pillow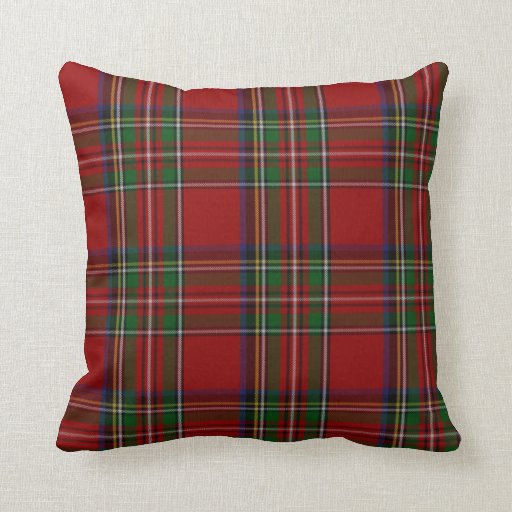 Stylish Royal Stewart Tartan Plaid Pillow

Don't Forget These Must Have College Dorm Essentials!
Twin Sheet Sets for Guys
Dorm room bedding for guys should always include extra sheet sets. This is especially true if he has to take things home to wash. So make sure he has plenty of clean sheet sets when you send him off to college!
6 Piece Set – Hotel Luxury Bed Sheets – Extra Soft – Deep Pockets – Easy Fit
Brushed Microfiber Printed Bedding – Deep Pocket 4 Piece
Dorm Room Bedding For Guys From eBay
Don't forget to check eBay for great deals on dorm room bedding for guys. You'll be amazed by the selection and the prices. Just take a look at the dorm room bedding for guys that I found for sale on eBay.
(Visited 1,246 times, 1 visits today)