Decorating a bedroom with Playboy Blankets and Bedding is pretty easy these days, not to mention how much fun you'll have collecting all the items for it.
Handy Playboy blankets and bedding are great gift ideas for the college dorm, Dad's den, the car or even camping. Officially licensed blankets printed in rich, vibrant colors are easy to care for–machine washable and dryable.
There are some complete Playboy bedding sets that include a comforter, sheet set, and pillow cases. Those bedding sets make great gifts for a college student or anyone that's trying to decorate a themed bedroom on a budget.
Spice up your bedroom and have a great time doing it by adding different bedding pieces to your collection as you go along!
There are so many ways to add the finishing touches to a fun Playboy themed decor! Having such a fun theme going is a great gift idea for Dads, Grads and even the ladies!
Rabbit Head Duvet SetPlayboy
Playboy Bunny Bedding
Awesome gifts for the college dorm, Playboy bedding sets make great gift ideas for the college-bound. Wouldn't these make great colorful gifts for an awesome young man's room. The colors are vibrant; the style cool and modern.
Playboy Bunny Classic Black and White Bedding Set 3pcs Full
Storenvy
At the time of this writing, there are four listings for this Playboy bedding set.
One set (this one) is full size and there are one each in king, queen and twin size.
I just love the print on this set and I know it would make a fun gift for a great guy.
This particular full size set has the duvet cover and two pillow cases. The twin will only have 1 pillow case.
Check it out and I think you'll enjoy this eye-catching set.
This store has lots of interesting "Hollywood" merchandise, including costumes and such, too.
2009 playboy home red satin sheet setPoshmark
New Playboy Twin Satin Sheet SetPoshmark
black gold leopard satin faux silk playboy vintage bunny luxe sheet set full Y2KPoshmark
Pink black satin faux silk playboy bunny plush comforter shams queen Y2K vTgPoshmark
Playboy Throw Pillows
Rabbit Head Sequin Pillow
Playboy
The Playboy store has these great Playboy bunny throw pillows and the good news is that they each come in different colors.
The pink sequined pillow is 16 x 16 and the other two are 20 x 20.
Perfect for a dorm room or a man cave, right? You'll want to pick up a couple of these.
&
Shadow Bunny PillowPlayboy
Metallic Print Bunny PillowPlayboy
Playboy Blankets & Throws
When there's a chill in the air, there's nothing like a soft, cuddly Playboy blanket to warm you up.
Want a gift idea for a special guy? Playboy throw blankets make thoughtful gifts for birthdays, Christmas, Father's Day or just any time you want to treat him to something nice. College guys are fond of fun throw blankets like these too. Send a couple up to college and see!
At these prices, you can afford to decorate the bedroom with the Playboy theme. Just look at these examples of Playboy blankets to choose from.
There's no substitution for licensed Playboy throw blankets for keeping warm!
May 1977 Cover BlanketPlayboy
November 1967 Cover BlanketPlayboy
September 1967 Cover BlanketPlayboy
August 1965 Cover BlanketPlayboy
Playboy Bunny Aesthetics Liquify Funky Cool Y2k Blue Throw BlanketWish
Playboy Bunny Aesthetics Liquify Funky Cool Y2k Throw BlanketWish
Playboy Bunny Aesthetics Liquify Funky Cool Y2k Hot Pink Throw BlanketWish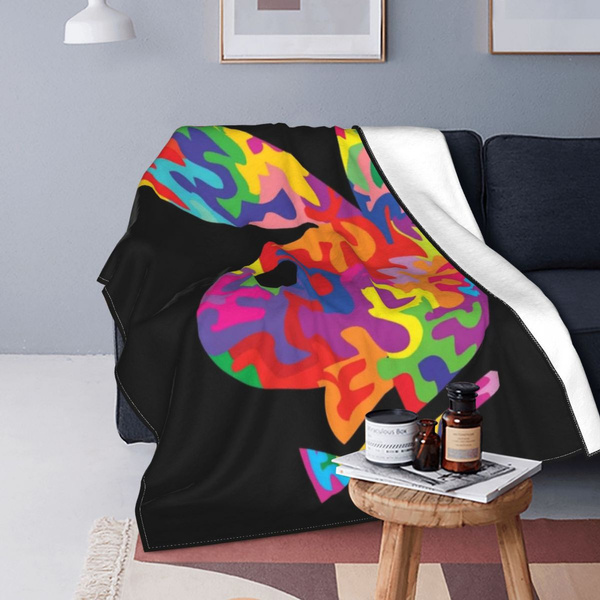 Playboy Throw Blanket Ultra-Soft Comfort Sleep Blankets All Season BlanketsWish
Cool Playboy Blankets And Bedding on eBay
Eye-catching Playboy bunnies and brilliant colors are fun! Enjoy this selection of Playboy blankets and bedding. Better hurry and get your items because Playboy bedding is super popular and goes fast!
WP eBay Product Feeds
by
Winwar Media
(Visited 9,448 times, 2 visits today)