You Might Need A Funny Door Mat
You might need a funny door mat if…you want to have visitors laughing when you answer the door.
You might need a funny door mat if…you want to give your front door area a lift with one of these eye-catching, humorous door mats.
You might need a funny door mat if…you're stumped for unique wedding gift ideas or housewarming gift ideas.
Doormats make a great home gift for almost any occasion. The only thing that makes them a better gift is if they are funny.
We all need doormats to welcome guests at our front door. Why not welcome your guests with a funny door mat to get them smiling before you even open the door?
Give an especially unique gift for a housewarming or bridal shower ~ look no further than a funny door mat.
Featured Image: Anti-Burglar Doormat by Post Memes on Flickr, Commons 2.0
Wayfair Has Funny Door Mats
Choose from one of these funny doormats to match with your friend or loved one's personality or a joke between you. Then watch the laughter break out!
Just try to read these funny doormats and not laugh. Enjoy!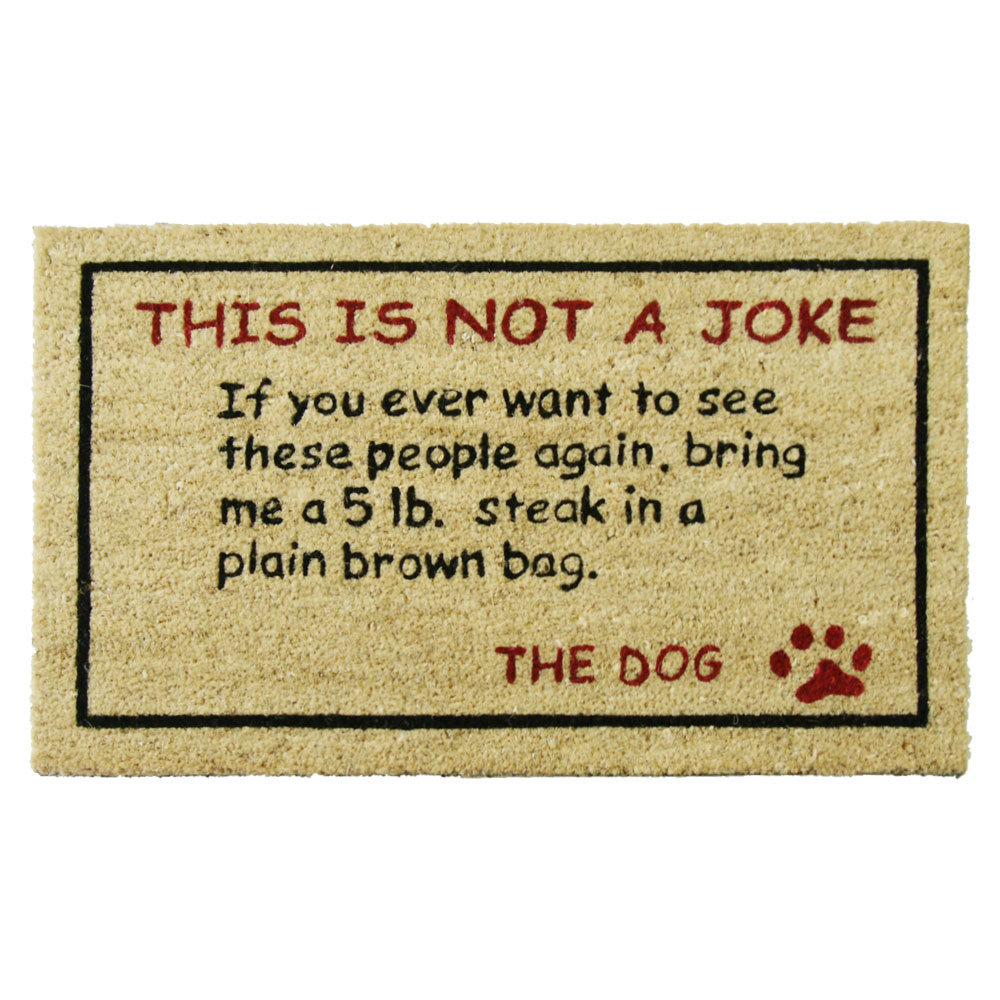 Steak! Dog Humorous Welcome Doormat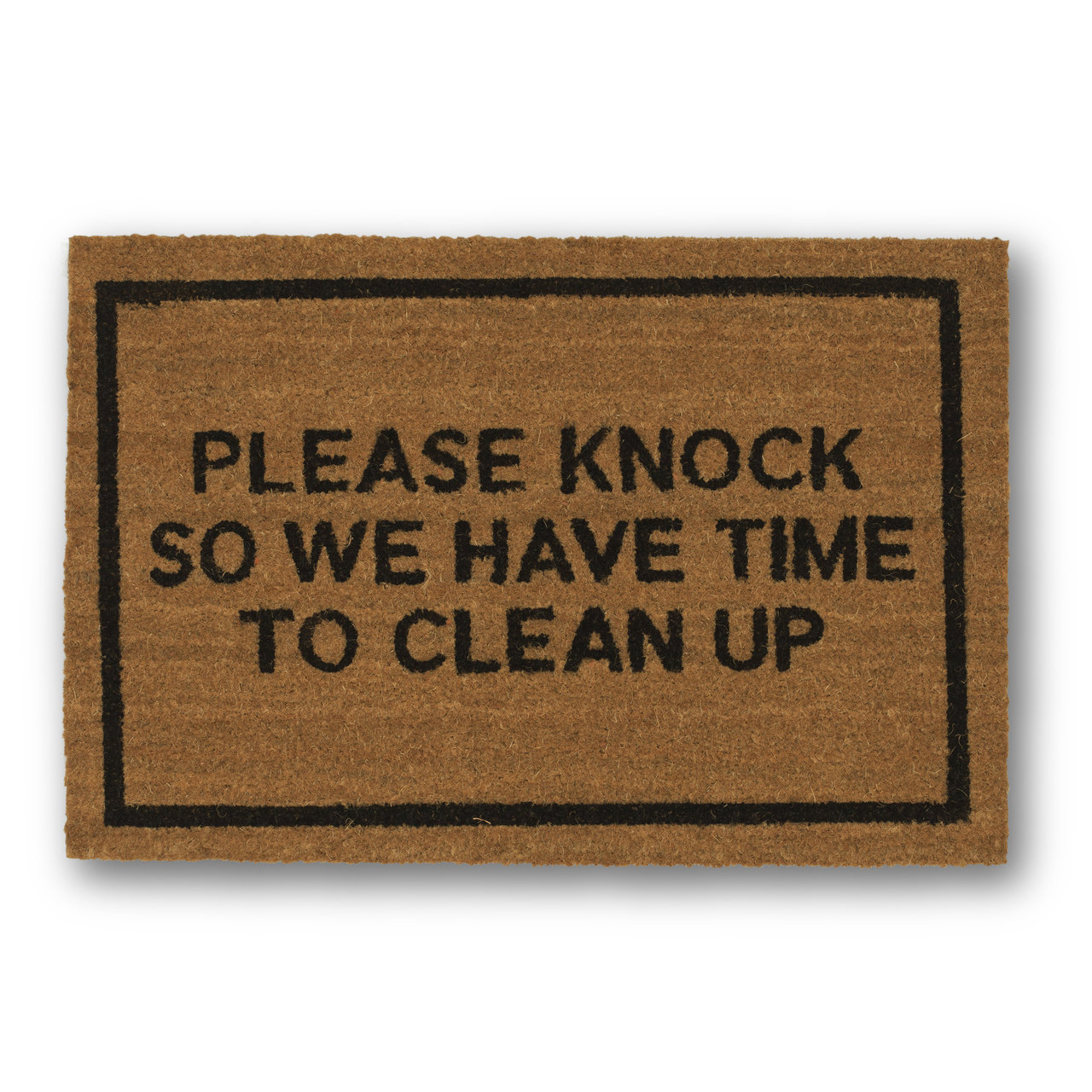 Please Knock Coir Doormat

Warrant Doormat

Oh No Doormat

&
Check Out These Funny Door Mats Without Chuckling
Go on, I dare ya! I never make it beyond the third or fourth one! These door mats from Amazon would look great on your porch. Or, give them as gifts. That'll get them smiling!
High Cotton Do You Live Here Doormat

Kempf Go Away Doormat

High Cotton Open Door Policy Beer Doormat

Non Slip Coir Doormat, Nice Underwear

High Cotton Good Friends Good Beer Mat

Doorbell Broken Doormat

&
A Funny Door Mats Is A Perfect Gift For
Birthdays
Father's Day
Mother's Day
Housewarming Gifts
Wedding Showers
Christmas
Gag Gifts
Funny Pet Door Mats
Funny pet door mats make ideal gifts for your favorite pet lovers. What better way to give your loved one a practical gift and a good laugh than to give them a doormat that will show visitors the 'personality of the house'? Sometimes I think pet owners have the best sense of humor of anyone! I know ~ I have 5 big mutts!
This Is Not A Joke – Dog Doormat

Humorous Dog Sniffing Welcome Doormat

The Cat Day 751 Funny Doormat

High Cotton Big Mutts Doormat

Beware Dog Can't Hold Licker Doormat

Doormat – For Whom The Dog Barks

High Cotton Dog Personal Space Doormat

Cat Housekeeping Staff New Doormat

&
More Funny Doormats To Choose From
These doormats will be very entertaining to any visitors that come up to your door. Your guests won't be able to contain their smiles and laughter when they see these funny doormats. I bet they ask you where you got yours because they'll want one of their own!
Please Stay on Mat Doormat

High Cotton Outdoor Mat, Man Cave

High Cotton Moustache International Doormat

Outdoor Mat, Many Have Eaten Here

Hobbits Door Mat

WELL, Butter My Butt Doormat

&
Great Deals On Funny Doormats at eBay
They have a big variety of funny doormats
Don't forget to check eBay for a great selection of funny doormats at amazing prices. You may luck into funny doormats that have been discontinued and are no longer available at the stores or you might find one that you hadn't seen before. Here's a peek at some of the funny doormats I found:
(Visited 753 times, 1 visits today)