Beautify your kitchen with lush Tuscan kitchen decor for a warm comfortable gathering place for your family.
You're going to love the beautiful Tuscan kitchen decor colors and elegant pieces for your own kitchen.
This delightful wine country style is inspired by the beautiful countryside of Tuscany. Wine grapes are grown there and delicious wines are made.
The Tuscan kitchen theme is rich in color. Deep purples, rich reds, warm browns, beautiful greens.
You'll find this lovely Italian style kitchen decor irresistible! Beautiful kitchens make for a cozy place for your family to gather, eat and enjoy being together.
There's a reason this is a popular kitchen theme. It's gorgeous and easy to put together. Friends and family will heap compliments on your kitchen decorating ideas.
You'll find a huge selection of tuscan kitchen accessories as well as appliances, rugs, towels, back splash tiles and more that will go along with your Tuscany grapes kitchen theme.
Beautiful Tuscan Dinnerware
Pelkey 16 Piece Dinnerware Set, Service for 4

Give your dinner table a treat with the warm glow of Tuscan style dinnerware.
The Mediterranean style with their rich glazes over stunning colors. Create a stylish table setting with coordinating kitchen accessories, too.
Tuscan dinnerware would make a truly beautiful addition to your Tuscan grape kitchen decor.
This gorgeous hand-decorated set includes 4 Dinner plates, 4 salad plates, 4 bowls, and 4 mugs. Service For: 4. They are dishwasher and microwave safe (for reheating only).
Certified International Tuscan View Salad Plate, 8.5-Inch, Set of 4
Certified International Tuscan View Dinner Plate, 10.75-Inch, Set of 4
Certified International Tuscan View Soup/Pasta Bowl, 9.5-Inch, Set of 4
Certified International Tuscan View Mug, 16-Ounce, Set of 4
Certified International Gilded Wine Soup/Pasta Bowls (Set of 4), 9.25″ x 1.5″
Certified International Gilded Wine Dinner Plates (Set of 4), 10.75″, Multicolor
Table Top Accessories For Your Tuscan Kitchen Decor
These are cute right?  Perfect for extending the grape Tuscany theme to your table.  I can just see these on my antique round dinner table. How about you?
SUGAR & CREAMER SET TUSCANY GRAPE WINE DECOR
Grape Ceramic Salt Pepper Shakers with Napkin Holder Set
Tuscany Grape Salt and Pepper Shakers Set
Don't Forget Your Counter Tops
Wouldn't one of these look great in your kitchen? These grape Tuscan counter top accessories are just another great way to add a Tuscan touch to your kitchen decor. Any of these would look sharp in your Tuscany grape kitchen.
Electric Stove Burner Covers
Utensil Holder Grape Ceramic
Kitchen Utensil Holder with Tools
Italian Ceramic Utensil Holder
Tuscan Collection Kitchen Tool Set
Tuscany Decor SPOON REST
Ceramic Scouring Pad Holder
Non-Slip Flexible Cutting Board
Tuscan Soap/Lotion Dispenser
Cushion Your Feet With Tuscany Kitchen Mats
It's about time for a new kitchen mat isn't it?  Treat your feet to some comfort while keeping in your Tuscany grape theme.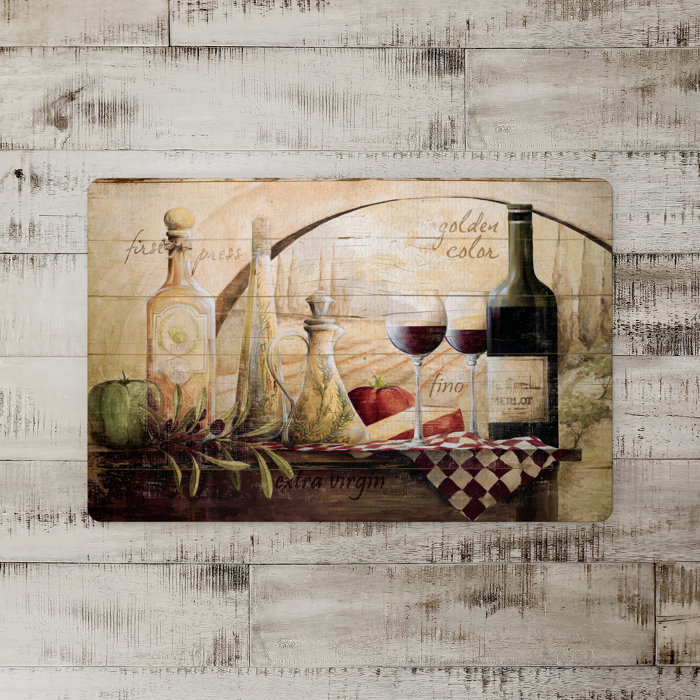 Swayze Tuscan Wine Bottles Kitchen Mat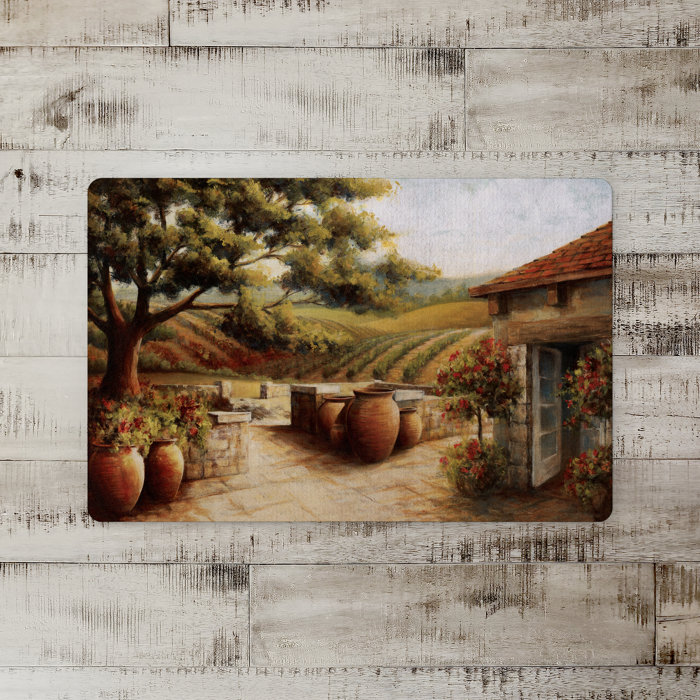 Morton Painted Tuscan Kitchen Mat

Custom Tuscan Tea & Kitchen Towels
Are these sweet or what?  Some are tea towels and some are regular kitchen towels.  But I get you can get them matching.  Then match them up with some placemats for a little wow in the kitchen.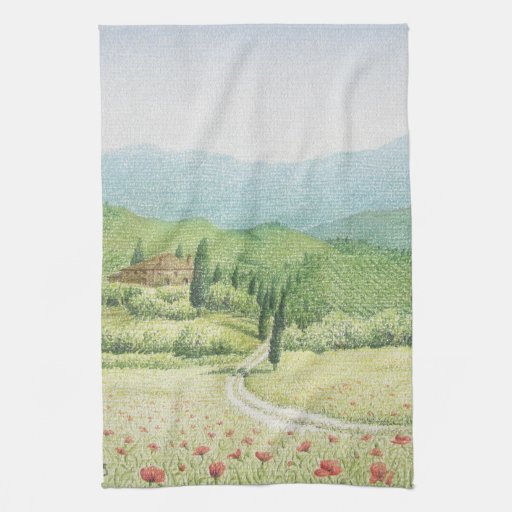 Tuscan Vineyards, Italy in Pastel Tea Towel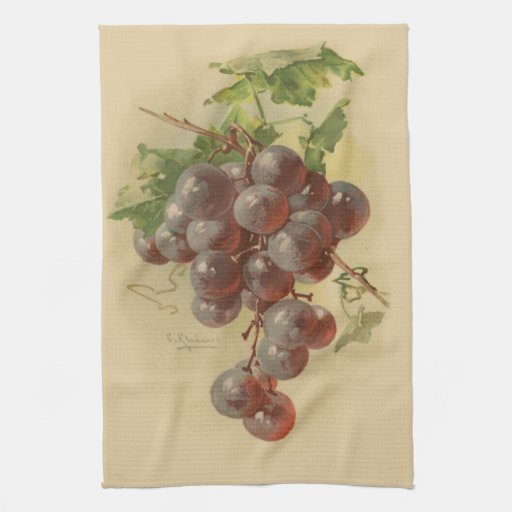 Vintage grapes towel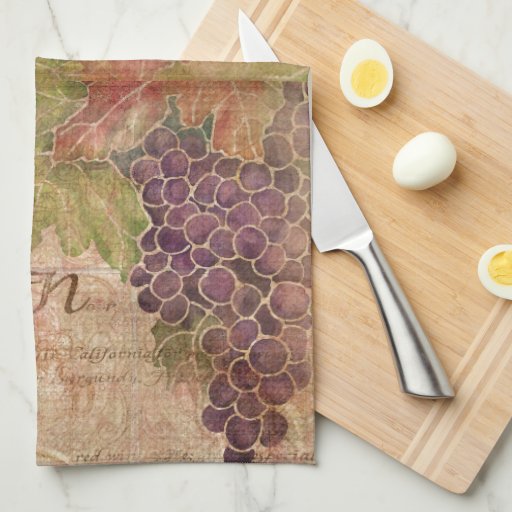 Aged Grape Vineyard Watercolor Home Decor Kitchen Towel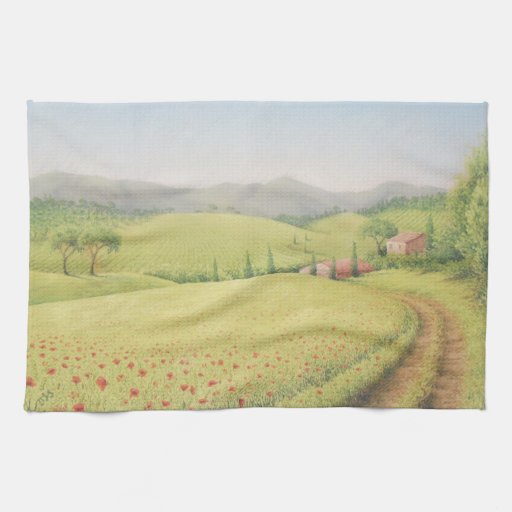 Tuscan Farmhouse, Italy in Pastel Tea Towel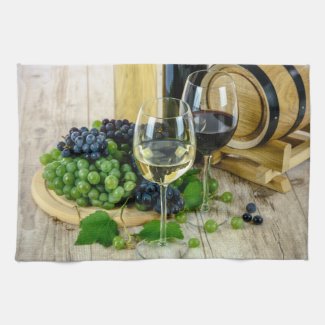 Tuscan Grapes and Wine Kitchen Towel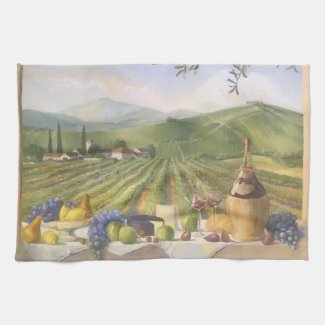 Summer Tuscan Vineyard Country Kitchen Towel

Tuscan Kitchen Canisters
Nice!  These stoneware Tuscany canisters and cookie jars will look amazing on your kitchen counter!
4pc ceramic canister set tuscany grape
NEW CANISTER SETS 4PC
Tuscan View 3-Piece Canister Set
3 Piece Gilded Wine Canister Set
Tuscan Canister Set
Tuscan Sunshine Country Rooster Canisters
Tuscan Kitchen Wall Clocks
Because we need to know the time in the kitchen, you need a matching wall clock.  Aren't these pretty?
Infinity Instruments Pinot 12 inch Silent Sweep Wall Clock
Tuscany Kitchen Decor Grape Wall Clock
Grapes Of Tuscany Decorative Vanity Wall Clock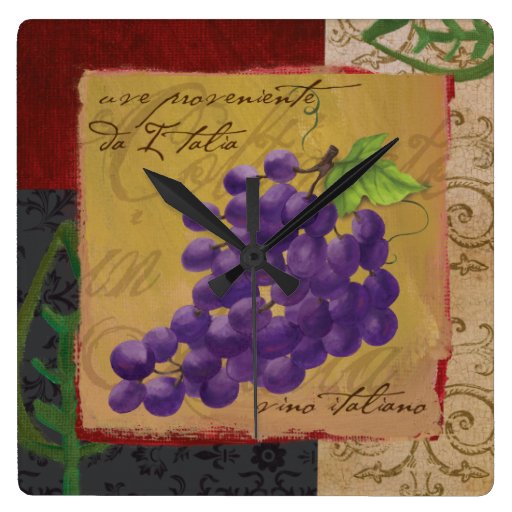 Tuscan Grapes Wall Clock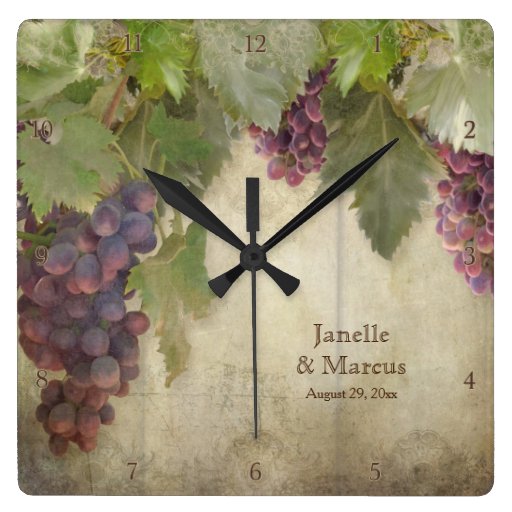 Rustic Vineyard Square Wall Clock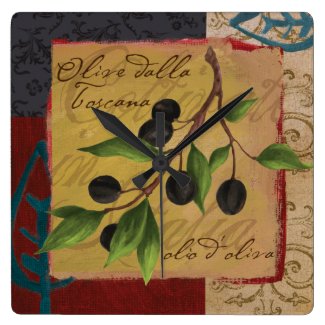 Italian Kitchen Tuscan Olives Wall Clock

Tuscan Kitchen Accessories
Kitchen accessories are easy ways to add an extra touch of Tuscany to your kitchen decor. If you prefer to do your kitchen in solid colors, some of these Tuscany grape kitchen accessories would help add the quaint country feel of Tuscany.
These additional Tuscany grape kitchen accessories are great pieces for a cozy Tuscan kitchen. Add one or several of these kitchen accessories for fun!
Tuscany Grape Fruit Bowl
Tuscan Hand-Painted Tea for One Set
Italian Ceramic Art Pottery Jar Pitcher
Kitchen Linen Set: Tuscan Red Wine & Cheese
Great Tuscan Kitchen Decor on eBay
In addition to all the fun Tuscan kitchen decor on this page, there's one more place to check out.  And it's crazy fun to shop there.  Save a search and get notifications when the item you're looking for gets listed.
WP eBay Product Feeds
by
Winwar Media
(Visited 2,780 times, 1 visits today)