A hidden cat litter box cabinet gives your kitty the privacy he wants when nature calls. Hide his litter box in plain sight! Hidden cat litter boxes are great for small spaces.
If you have a cat, you know that their cat litter boxes not only take up space, but they can be…ugly.
Then you're looking for a way to fix these problems and conceal your cat's litter box, but don't know how.
Well, cats everywhere agree, you need a hidden litter box cabinet!
Hidden cat litter boxes come in a variety of sizes and styles. Some look like regular furniture like cabinets or benches. Others are simply utilitarian, but not unattractive.
For the more discerning kitties, there are also nice selections of fancy hidden cat litter boxes. Who knew a cat's toiletry needs could be so much fun to pick out?
We all love our pets and consider them part of the family. Kitty will appreciate his hidden litter box cabinet, you'll see!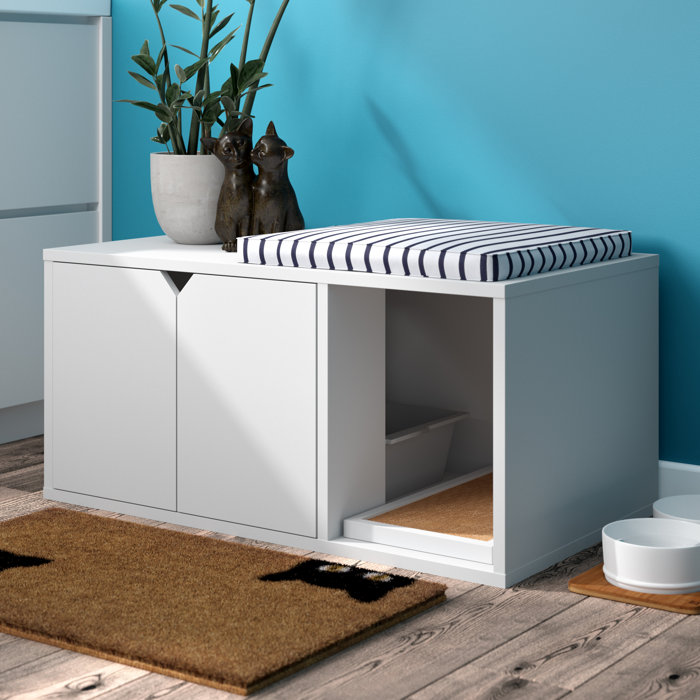 Stackable Grinnell Eco Litter Box Enclosure

Advantages Of A Hidden Cat Litter Box
A hidden cat litter box is usually disguised as a piece of furniture. Not only does this vastly improve the aesthetics, but it gives kitty a private place he can go 'do his business.' We all know how much cats relish their privacy too. Depending on the design of the hidden cat litter box, it will help keep other pets and children from getting into it.
Most hidden cat litter boxes come with systems to control both cat litter dust and odor. That's certainly a feature you want to look for, right?
In most cases, no one will know that cabinet or potted plant is actually a hidden cat litter box. In fact, if you set it so that the entrance is to the back of the box, it will be completely hidden.
You'll find a great variety of hidden litter boxes showcased here, to go with any decor in your home. If you have more than one cat, be sure to get one that can accommodate large or multiple cats.
Hidden Cat Litter Box Furniture
See what I mean about cat litter boxes that are disguised as furniture? These are unique and can fit in to your home decor without giving away their true purpose. Kitty will appreciate his privacy too. For real convenience, there are also styles that are large enough to hold supplies inside.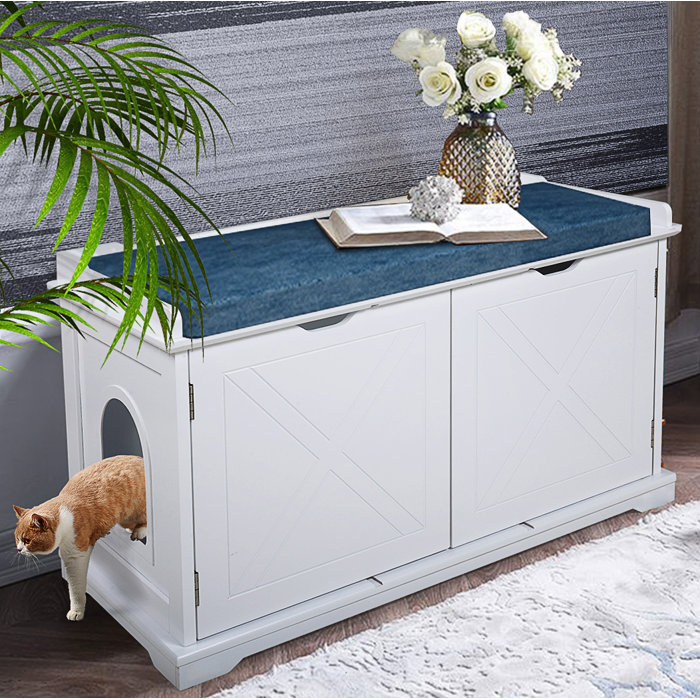 Aiken Litter Box Enclosure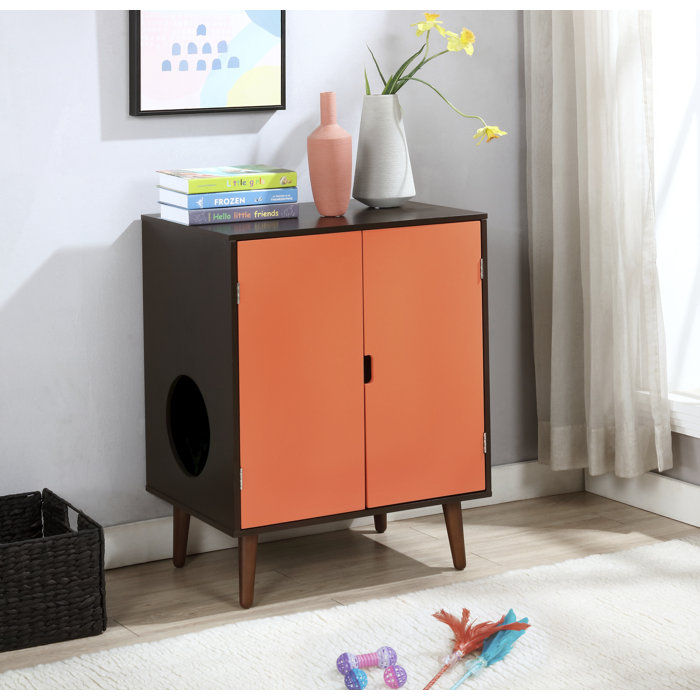 Rinaldi Litter Box Enclosure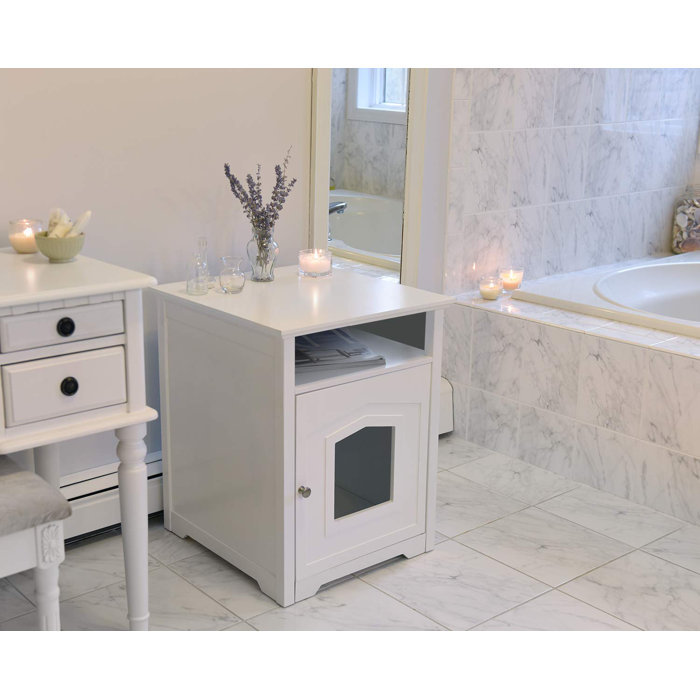 Milla Wood Litter Box Enclosure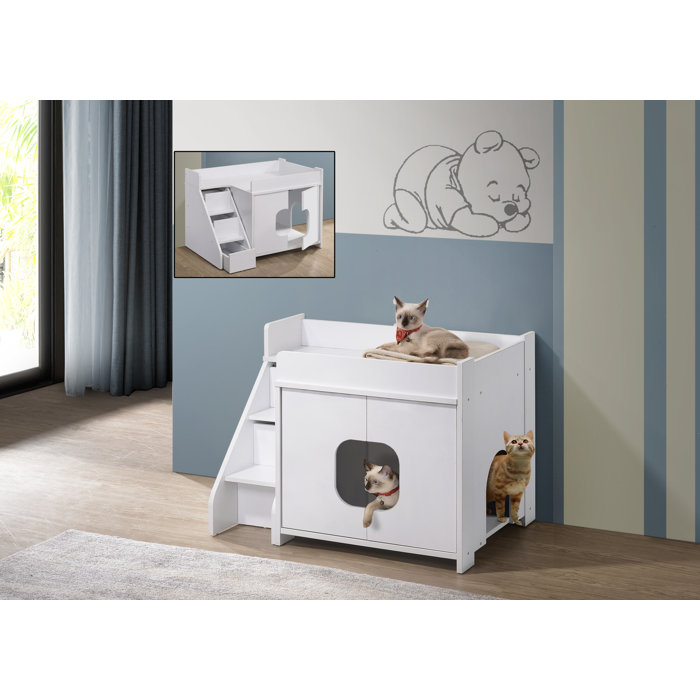 Laskie Litter Box Enclosure

Pawslife® Cat Litter HouseBed Bath & Beyond
Wooden Litter CatchBed Bath & Beyond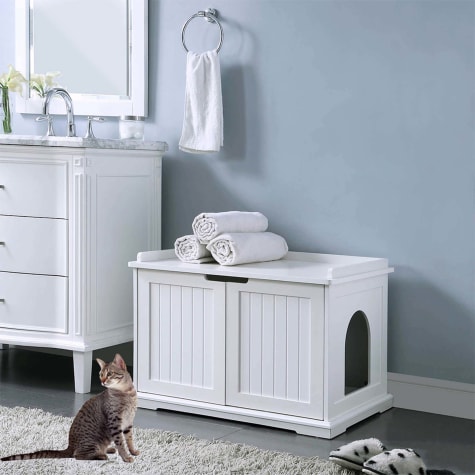 UniPaws Cat Washroom Storage Bench White, 29″ L x 21″ W x 20″ HPetco
How To Litter Box Train Your Cat
Want To See A Few More Litter Box Enclosures?
Can you believe all the beautiful choices out there? They're all so gorgeous I can't resist showing you more of them. Like these?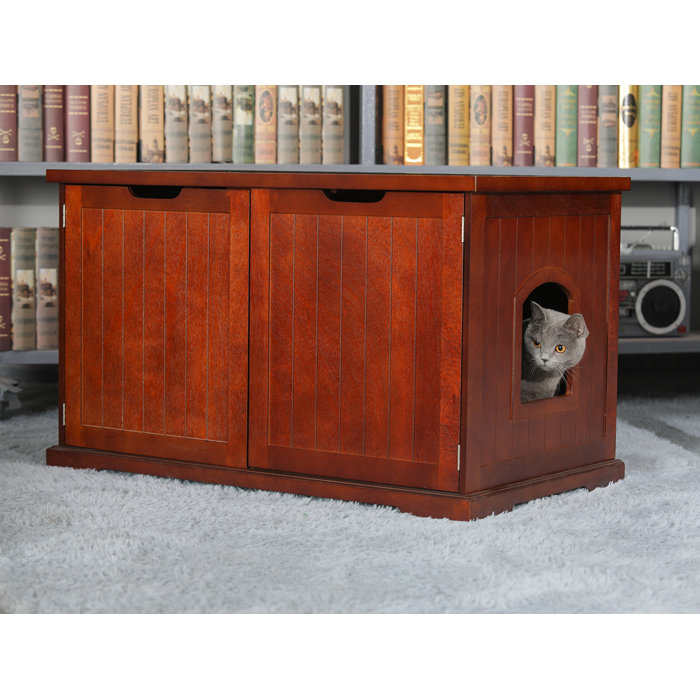 Alfonso Jumbo Litter Box Enclosure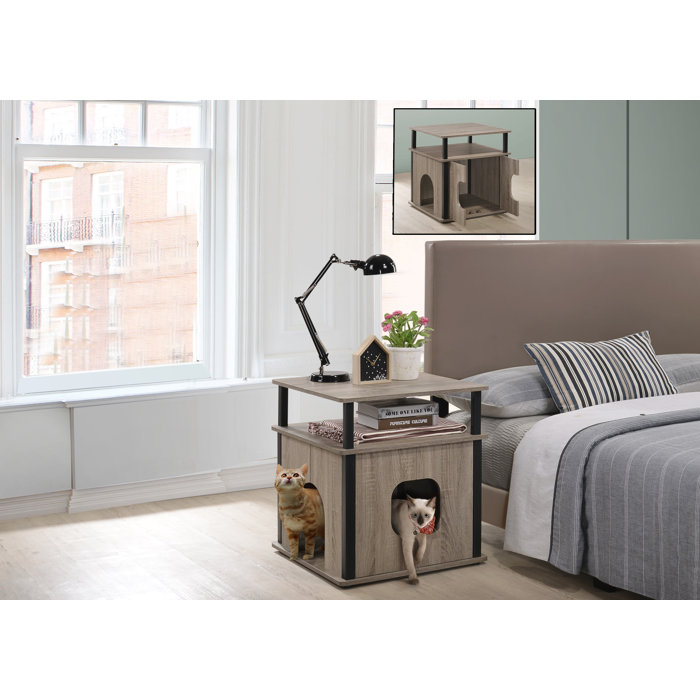 Kacie Litter Box Enclosure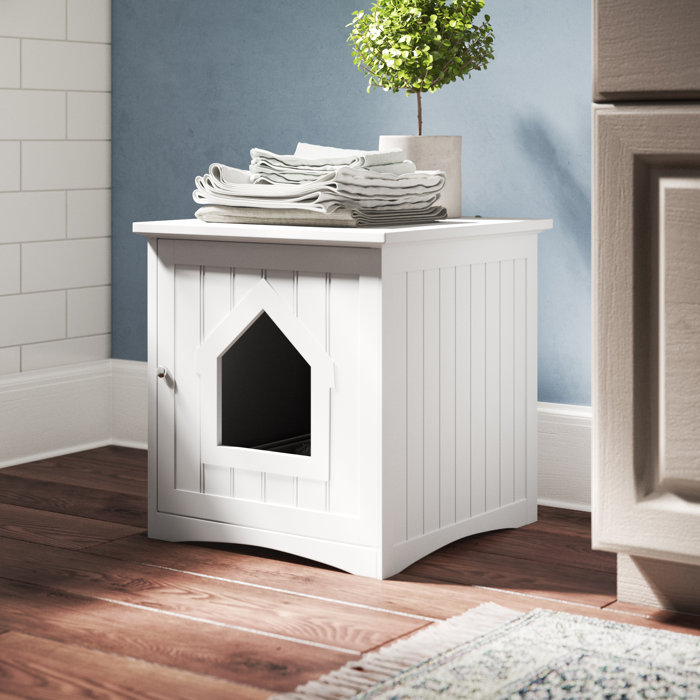 Freda Cat Home Litter Box Enclosure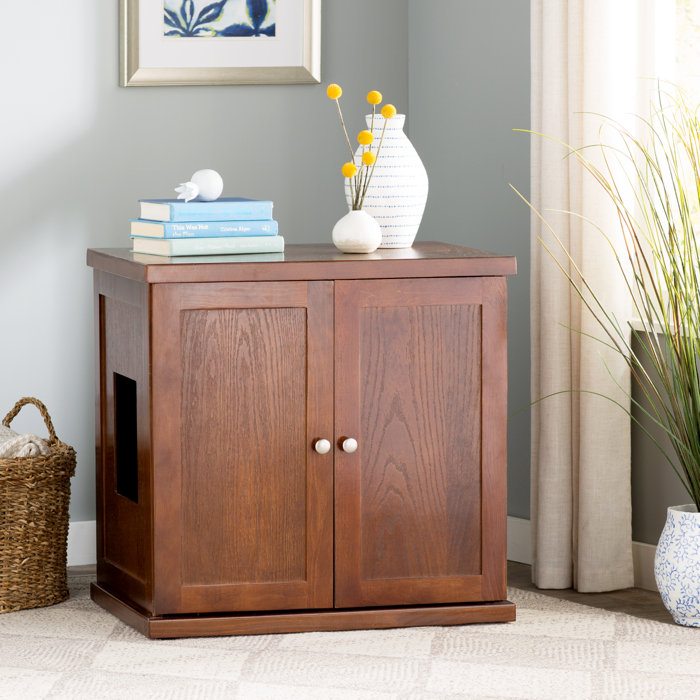 Cathey Wooden Litter Box Cabinet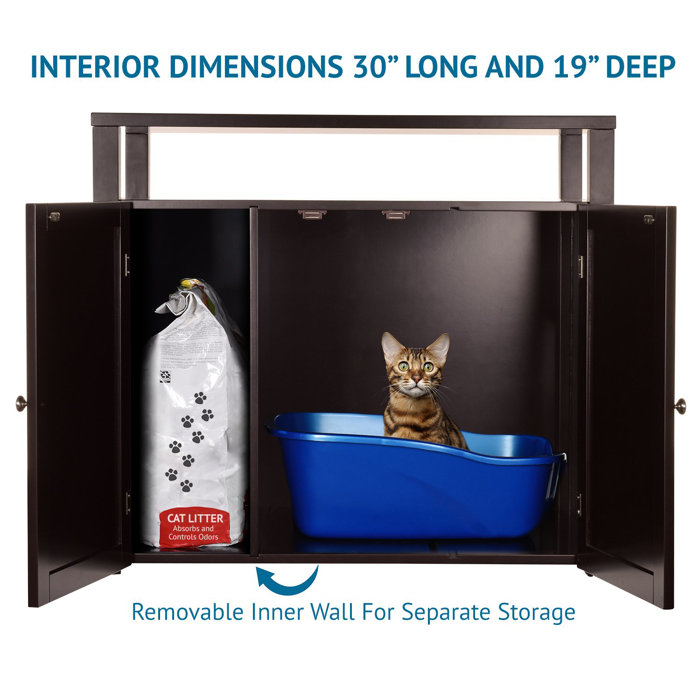 Cat Wood Litter Box Enclosure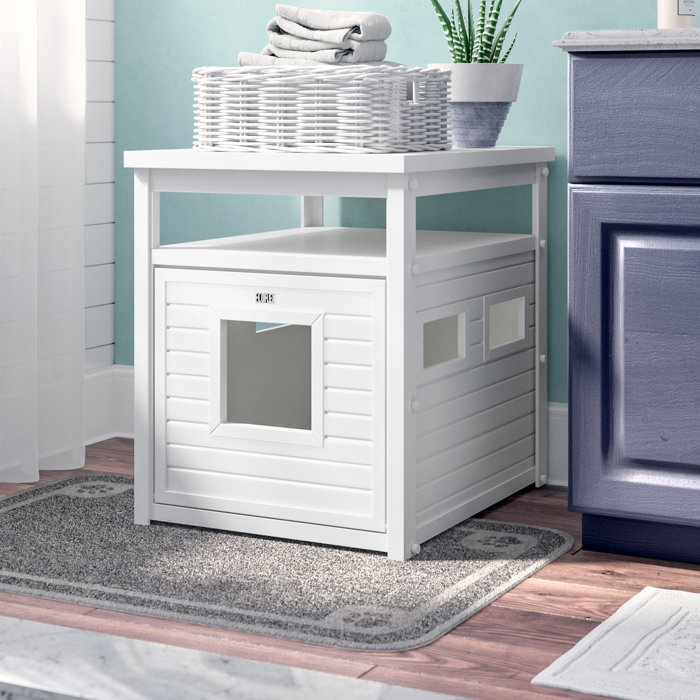 Ginny Litter Box Enclosure

Don't Count Amazon Out For Deals on Hidden Litter Box Furniture
Be sure to check Amazon for deals on really nice litter box furniture options. I'm always amazed with their selection.
Cat Litter Box, Enclosed, Easy Clean, with Litter Scoop
Large Wooden Cat Litter Box Enclosure Cabinet
Litter Box Enclosure; Iron & Wood
Cat Litter Box Enclosure Cabinet
Cat Litter Box Cover with Sturdy Wooden Structure
Enclosed Cat Litter Box Furniture Espresso
Good Pet Stuff Plant Hidden Litter Box
Decorative Cat Side Table/Litter Box Enclosure
Hidden Litter Box Cat House
Hidden Litter Box Deals On eBay
Check out these bargains on hidden cat litter boxes over on eBay. I love the variety of items available over there and if you set up a saved search, you can find some wonderful deals!
WP eBay Product Feeds
by
Winwar Media
(Visited 811 times, 1 visits today)