Cute as a bug ~ a ladybug nursery that is! A ladybug nursery treats your baby to sweet dreams of flight on tiny ladybug wings.
Call up sweet cuteness to mind as sweet little ladybugs decorate your sweet little ladybug's nursery. Ladybug nursery bedding ideas are unique, special and so creative. Oh, and did I mention how cute this theme is?
I love bright and cheerful kids' rooms and the ladybug nursery decor idea is one of the best nursery decorating ideas I've seen. I mean, you see ladybugs and you automatically think of being out in the garden with them, among the flowers and in the sunshine.
There are so many wonderful ladybug nursery decorating ideas that I just can't stop looking at all of it. In fact, there are enough decorating ideas here in this nursery theme that you can go bright colors, all pink or anything in between.
The nice thing about having so many nursery accessories to choose from is that you decide for yourself which accessories you want in theme and which you don't.
I hope you enjoy picking out some sweet nursery decor as much as I did bringing you these selections!
Ladybug Nursery 10 Piece Crib Set
Bacati Lady Bugs 10-Piece Nursery-in-A-Bag Crib Bedding Set with Long Rail Guard for Girls, Pink/Chocolate
Just look what I found! This is the cutest Lady bug nursery bedding set I've seen in a long time.
If you like pink, pink and more pink ~ this is the set for you. Isn't it adorable?
The crib set includes One Long Side Crib Rail Guard/Protector, Comforter, Crib Sheet, Crib Skirt, Diaper Stacker, Window Valance, 3 pc wall hanging set and Musical Mobile.
The fitted crib sheet is 100% cotton. Machine Washable and gets softer with every wash. Be sure to read the labels on each piece.
You can create an instant nursery with this set because it has everything you need. And cuteness to go with it! And don't miss the additional matching nursery items available too!
Polka Dot Ladybug 11 piece Crib Bedding set
Ladybug 11 Piece Crib Bedding Set

This Polka Dot Ladybug 11 piece Crib Bedding set has all that your little bundle of joy will need. Let the little one in your home settle down to sleep in this incredible nursery set.
This whimsical baby girl crib bedding set combines solid fabrics with gingham and polka dot prints. The ladybug appliques complete the look in the modern polka dot fabric and precious embroidered swirls.
The set includes a baby blanket, crib skirt, fitted sheet, toy bag, decorative throw pillow, diaper stacker, set of 3 wall hangings and 2 window valances. The 100% cotton fabrics are machine washable and tumble dry.
Get the set or build your own lady bug nursery with the pieces below.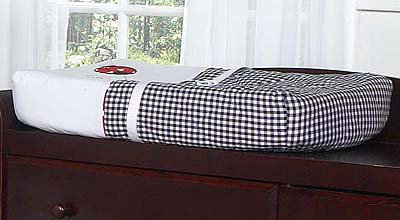 Little Ladybug Changing Pad Cover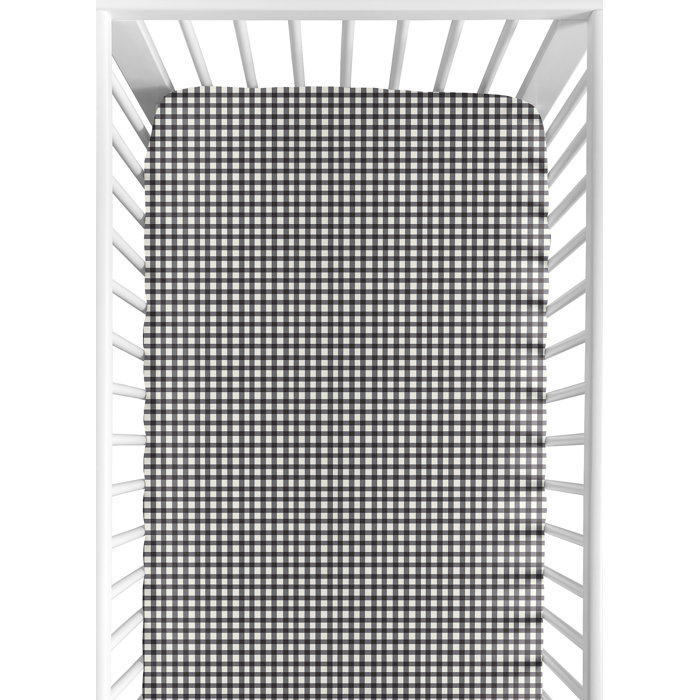 Little Ladybug Gingham Fitted Crib Sheet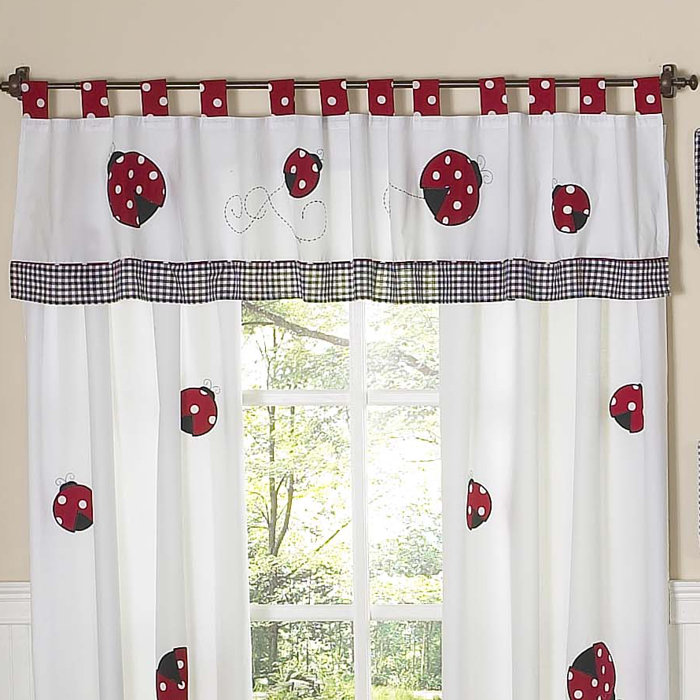 Little Ladybug 84″ Window Valance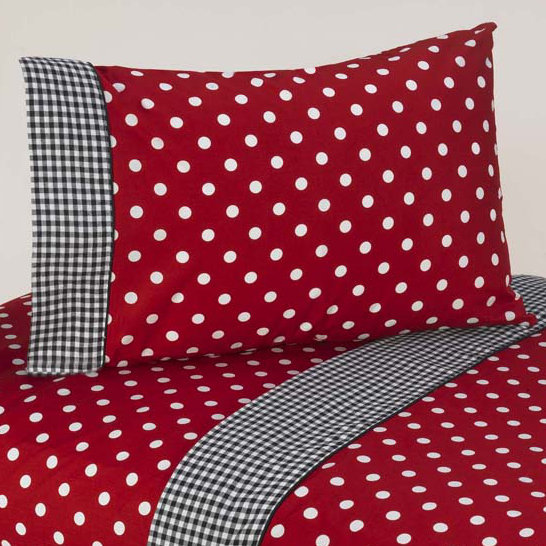 Little Ladybug 4 Piece 100% Cotton Sheet Set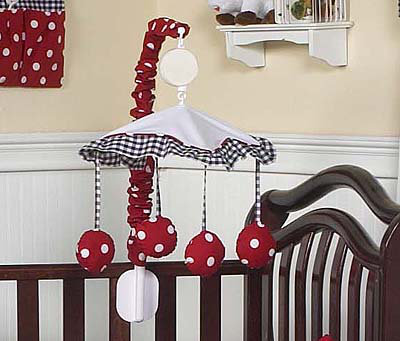 Little Ladybug Musical Mobile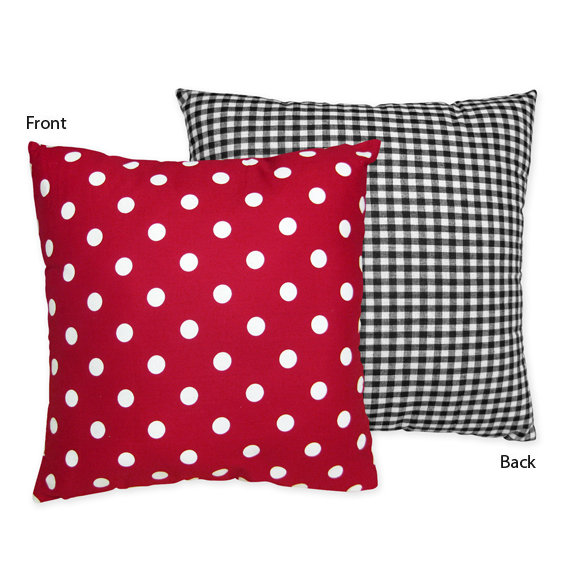 Little Ladybug Cotton Throw Pillow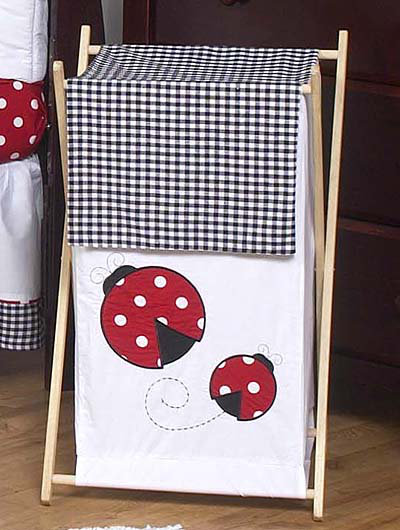 Little Ladybug Laundry Hamper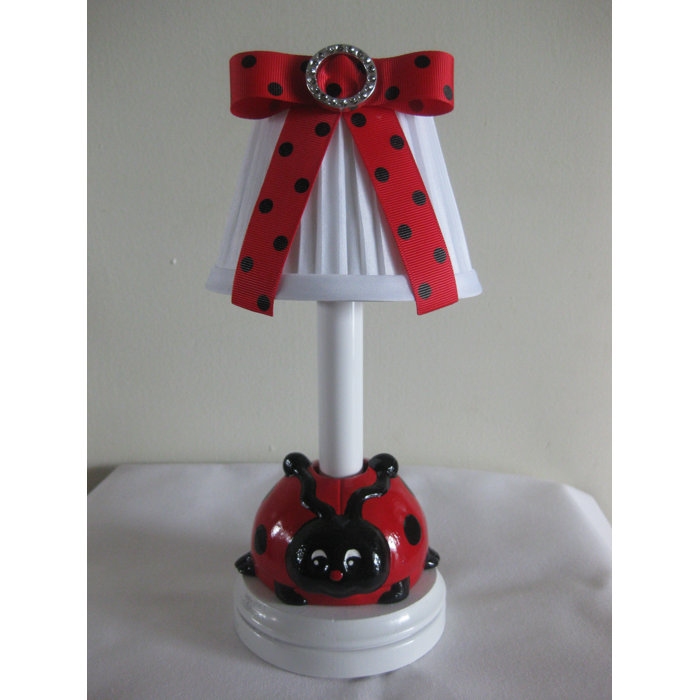 Little Ladybug 7.25″ Table Lamp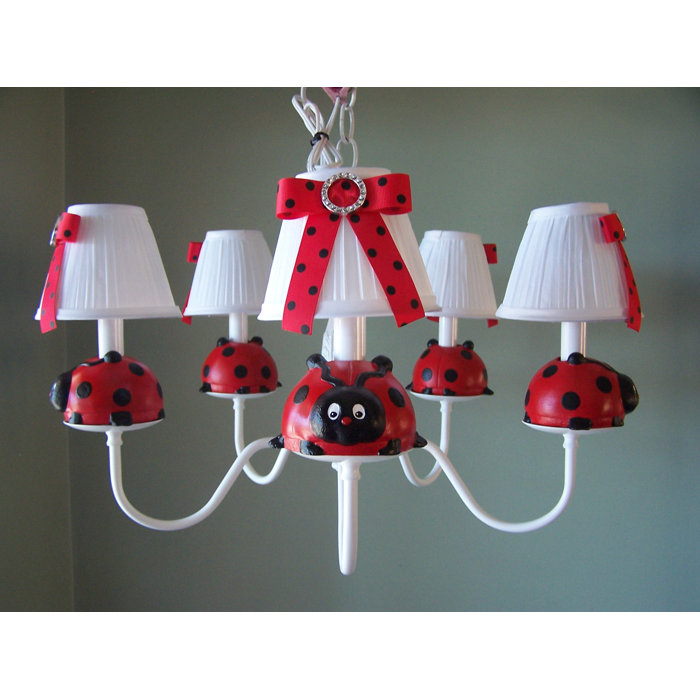 Little Ladybug 3 – Light Shaded Classic Chandelier

Griner 12 Piece Crib Bedding Set

Add a little pop to your baby's nursery with the adorable Griner Ladybug Flower 12 Piece Crib Bedding Set.
The machine washable set is made from a cotton blend and polyester filling. The set comes with one crib quilt, two valances, skirt, crib sheet, diaper stacker, and toy bag each. It also includes two pillows and three wall hangings, which can be kept in and around the crib to rev up its beauty.
The bedding set is multi-colored and features a print of flowers and ladybugs that look adorable in any girl's nursery.
Ladybug Nursery Bedding Sets
But wait, Amazon has ladybug nursery bedding sets too! These are absolutely darling, right?
Bacati Ladybugs 10 Piece Crib Bedding Set with 2 Crib fitted sheets, Pink/Chocolate
Sweet Jojo Designs 11-Pc Red/White Polka Dot Ladybug Bedding Crib Set W/O Bumper
Pink Floral Ladybug Baby Crib Bedding Sets 7 Pieces 4 Bumper Pads (7 Pieces, Pink Flowers)
SISI Baby Girl Boutique – Ladybug 13 PCS Crib Bedding
This cute ladybug nursery décor will make your baby's room a sweet and enjoyable place that you'll be proud to show off to guests. Add plush toys, rugs, wall décor, and other accessories to your ladybug crib bedding set for a cohesive look that you and baby will love!
Happy Little Ladybug – Baby Girl Nursery Wall Art
Little Ladybugs Personalized Kids Door/Wall Sign
Lady Bugs Vinyl Decal Wall Stickers Baby Nursery Room
Ladybug Nursery Bedding Accessories
But wait, the cuteness doesn't stop there!  Pick up a lamp to coordinate with the rest of the ladybug nursery pieces.  And don't forget a pillow for your nursery chair.  And finally, you have to have a personalized ladybug baby blanket, too you know.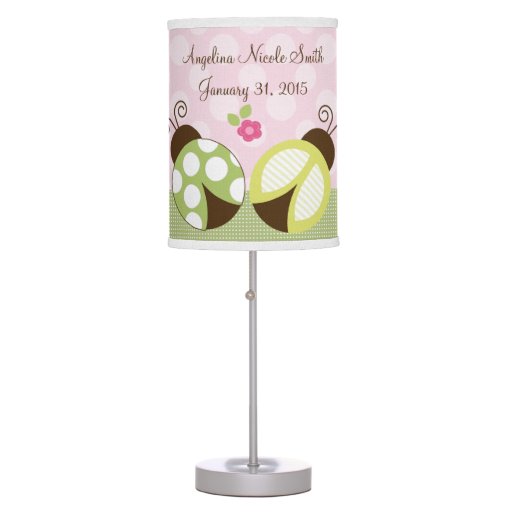 Personalized Pretty Ladybugs Nursery Lamp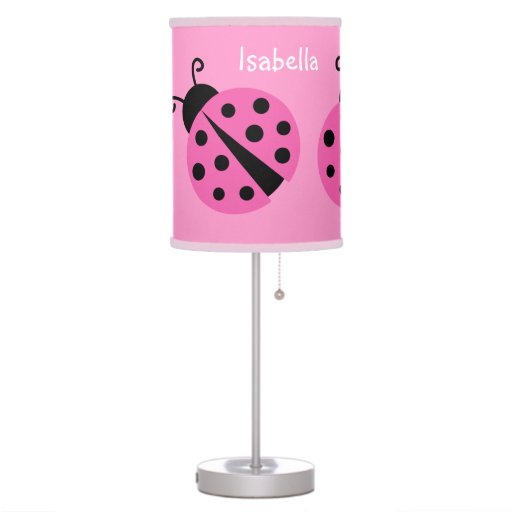 Pink ladybug table lamp for baby girl nursery room

Ladybug Nursery Lamp

Red Ladybug Lady Bug Floral White Spring Flowers Desk Lamp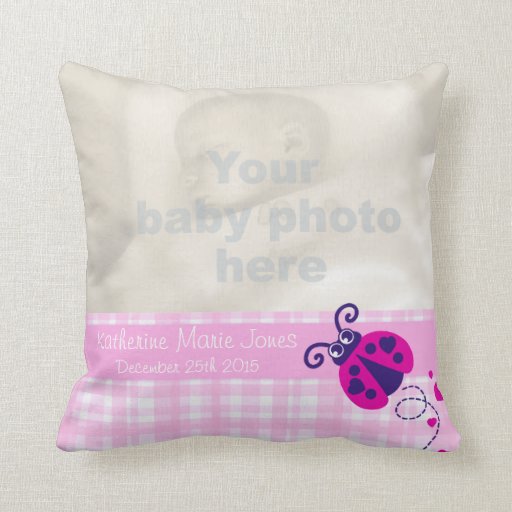 Birth newborn gift ladybug girls pink pillow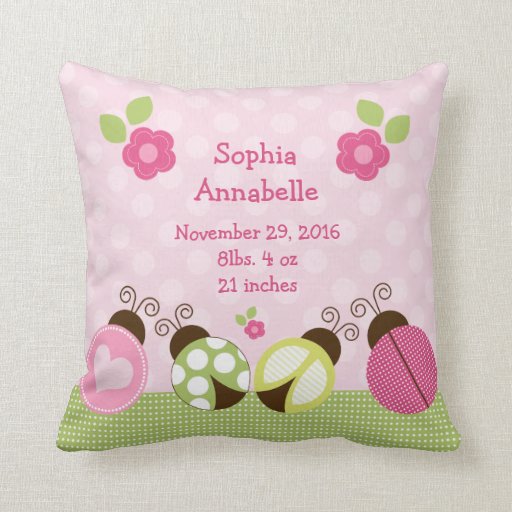 Personalized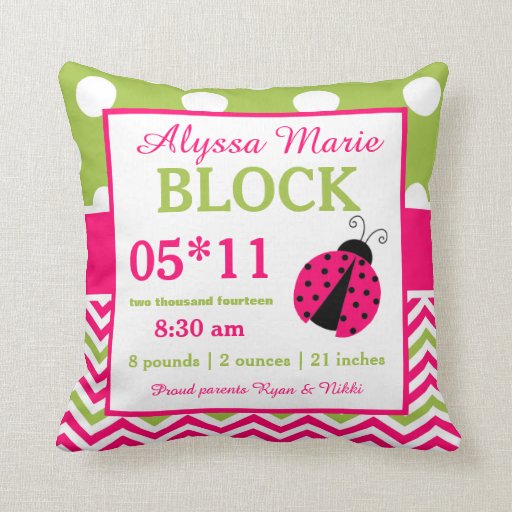 Ladybug Pink Green Baby Announcement Pillow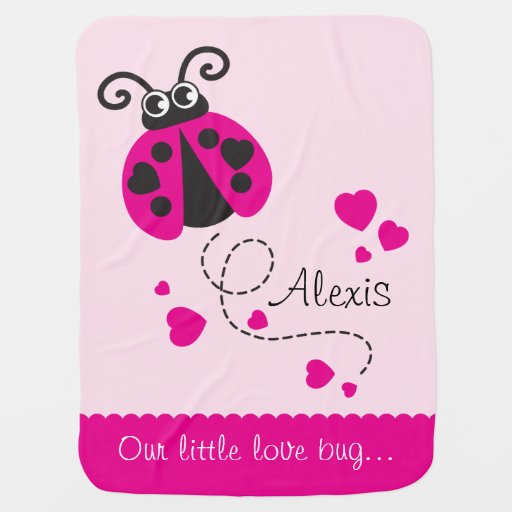 Cute ladybug pink hearts scallop edge name blanket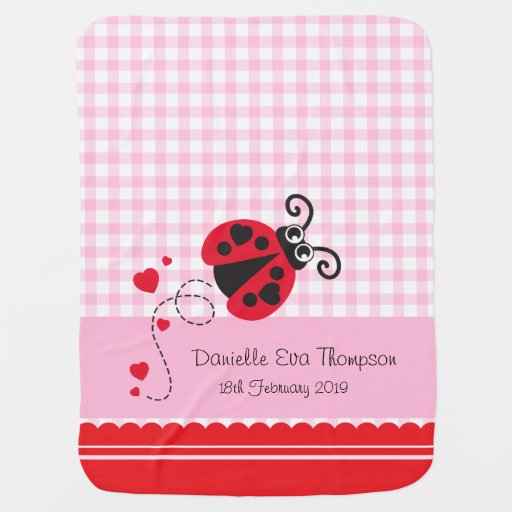 Cute ladybug pink red custom name date blanket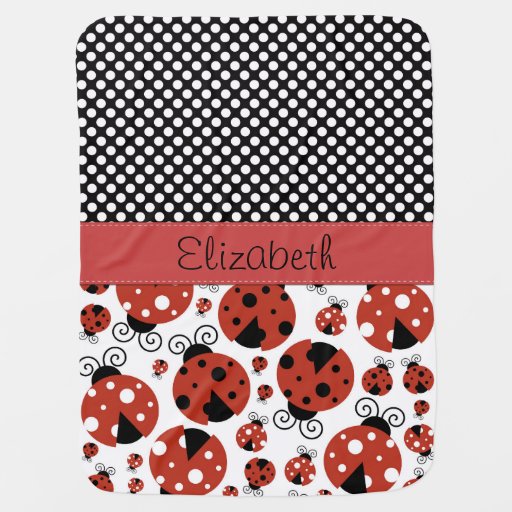 Your Name – Ladybugs, Ladybirds – Red Black Stroller Blanket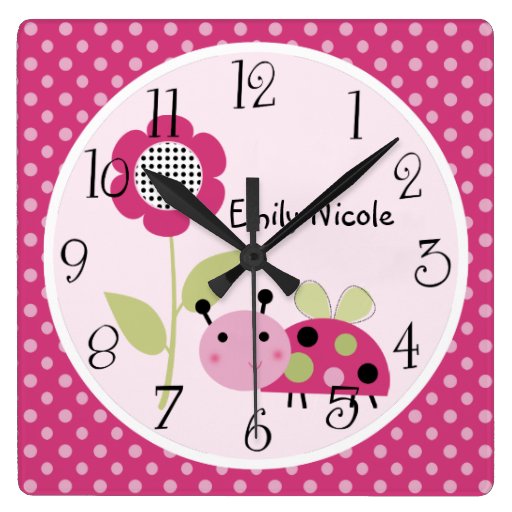 Personalized Little Ladybug Nursery Clock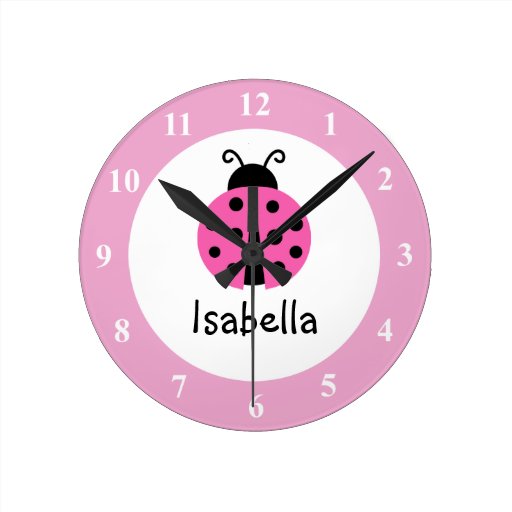 Pink ladybug baby name nursery wall clock

Ladybug Large Round Wall Clock

Ladybug Nursery Bedding On eBay
(Visited 1,281 times, 1 visits today)