Love that lemon kitchen decor for Spring and Summer? Wait till you see all the fun lemon kitchen decorating ideas and accessories we have for you.
Lemons can bring sunshine into your kitchen with their cheerful yellow color.
Lemons are so bright and fresh, you just can't help but smile when you see them. They make everything smell fresh, clean and wonderful, too. They're a great choice for your kitchen decor!
If you're planning on re-decorating your kitchen to brighten it up for Spring or Summer, you'll love lemon kitchen decor.
And if you're looking for something that will boost your spirit just walking in the room, you may want to consider these lemon kitchen decor!
Kitchen towels, canisters, curtains and small appliances in a bright & cheerful lemon theme make fun bridal shower and housewarming gifts. Enjoy!
Beautiful Lemon Dinnerware
What a beautiful way to enjoy your meals – lemon dinnerware. It's available in dinnerware sets or as individual pieces. Try adding lemon yellow or leaf green pieces to coordinate with the yellow.
Studio Nova Porcelain 16-Piece Dinnerware Set, Service For 4, Countryside Lemons
Mikasa Lemons 16-Piece Dinnerware Set, Service For 4, Multicolor
Certified International Citron 16 piece Dinnerware Set, Service for 4, Multicolored
BrylaneHome 16 Piece Lemon Dinnerware Set, Multi Blue
Wow Your Dinner Table With These Lemony Sets
Look what I found! Are these the most gorgeous sets of dinnerware you've ever seen? And check it out, they are melamine. That's some tough stuff! And it sure doesn't look like the melamine from when we were kids, right?
But wait ~ there's more! Amazon has more pieces in the Le Cadeaux Palermo pattern. Don't miss them!
Le Cadeaux Palermo – Melamine Dinner Plate – Set of 4
Le Cadeaux Palermo Melamine Appetizer Plates, (Set of 4)
Le Cadeaux Palermo – Melamine Salad Plates – Set of 4
Le Cadeaux Palermo Melamine Dessert Bowls – Set of 4
Le Cadeaux Palermo Melamine Salad/Cereal Bowls – Set of 4
Le Cadeaux Palermo Melamine Spoon Rest & Tea Towel Set
Le Cadeaux Palermo Melamine Butter Dish and Laguiole Butter Knife
Le Cadeaux Palermo Melamine Salad Bowl and servers
Le Cadeaux Palermo Melamine Salad Servers
Grace Teaware 11-Piece Porcelain Tea Set Lemon
Add Curtains To Your Lemon Kitchen Decor
Farmhouse Lemon Kitchen Curtains, Black and White Buffalo Check Farm Truck on Rustic Wood
Pretty curtains do a lot for the kitchen. They make the kitchen look a bit brighter, don't you think?
Lemon themed kitchen curtains certainly do add a special spark to your lemon kitchen decorations. There are so many choices, I don't know how you'll choose!
These prints look great in any kitchen. Lighten up the room with some lemon kitchen curtains. Cheery, cheeky lemons!
if Life Gives You Lemons Make Lemonade Kitchen Curtains
Window Curtains with Gromments Kitchen Drapes, Yellow Lemons
Gentle Home 3pc Kitchen Curtain and Valance Set (Yellow Lemon)
Tier Curtains for Kitchen Windows, Yellow Lemon Plaid
Spring Lemon Curtain Valance and Tiers Set for Kitchen
Fresh Summer Fruit Lemon Tier Curtains Wide Pocket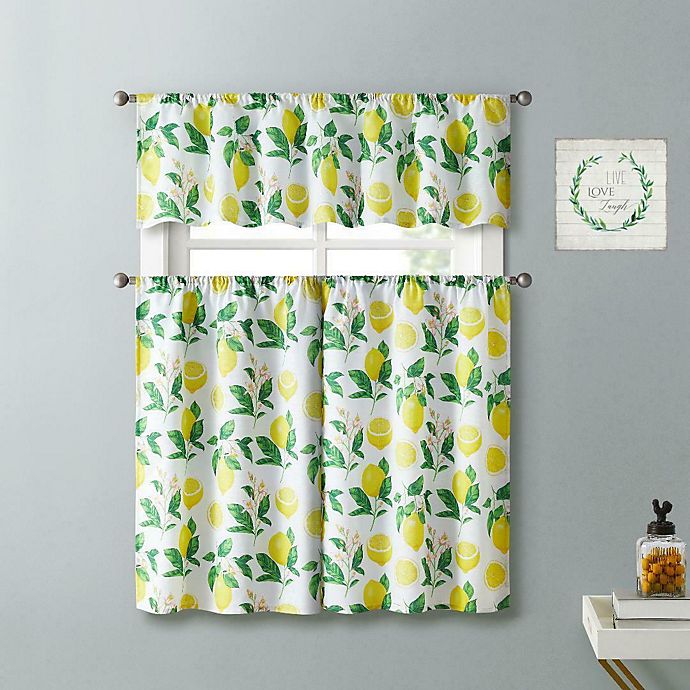 Kate Aurora Country Lemon Vine Complete 3 Piece Kitchen Curtain Tier & Valance SetBed Bath & Beyond
MyHome Lemon Drop 36-Inch Window Curtain Tier Pair and Valance in YellowBed Bath & Beyond
Decorate Your Lemon Kitchen From The Floor Up
Elcin Lovely Lemons Comfort Anti-Fatigue Mat

If you spend as much time in the kitchen as I do, a cushy floor mat is a wonderful thing. Whether you're washing the dishes or cooking supper or baking cookies for little Johnny's class, your feet will thank you for a cushy floor mat.
Why not extend your kitchen decorations to the kitchen floor with brightly colored lemon themed floor mats?
Aren't these lovely? These stain-resistant kitchen mats show off clusters of vibrant yellow lemons and green lemon leaves.
Ease the fatigue on your legs and feet when you use a comfortable, padded lemon kitchen floor mat. And you can also use these in the laundry room, garage, or bathroom if you want.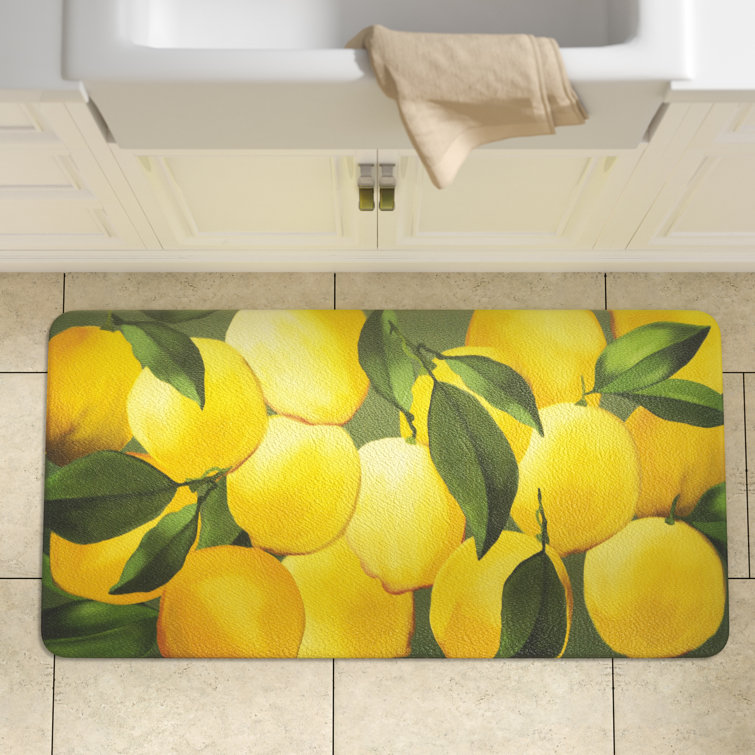 Easterbrooks Lemons Kitchen Mat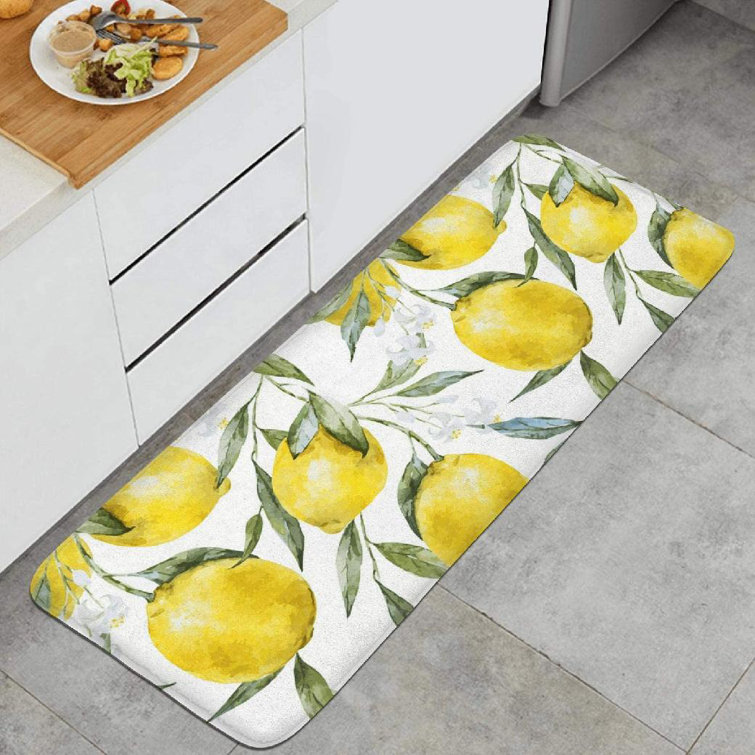 Sweet Citrus Lemon Kitchen Mat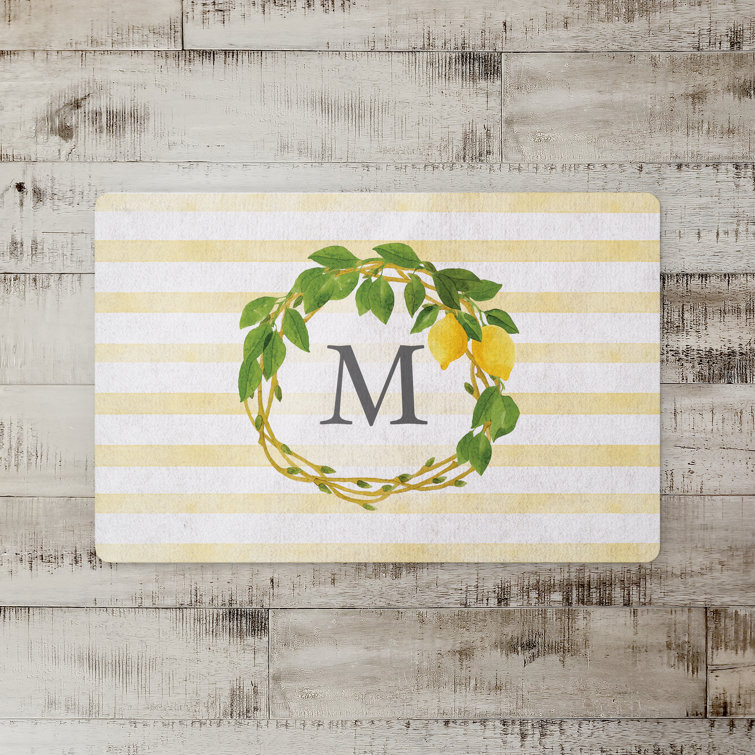 Lemon Wreath Kitchen Mat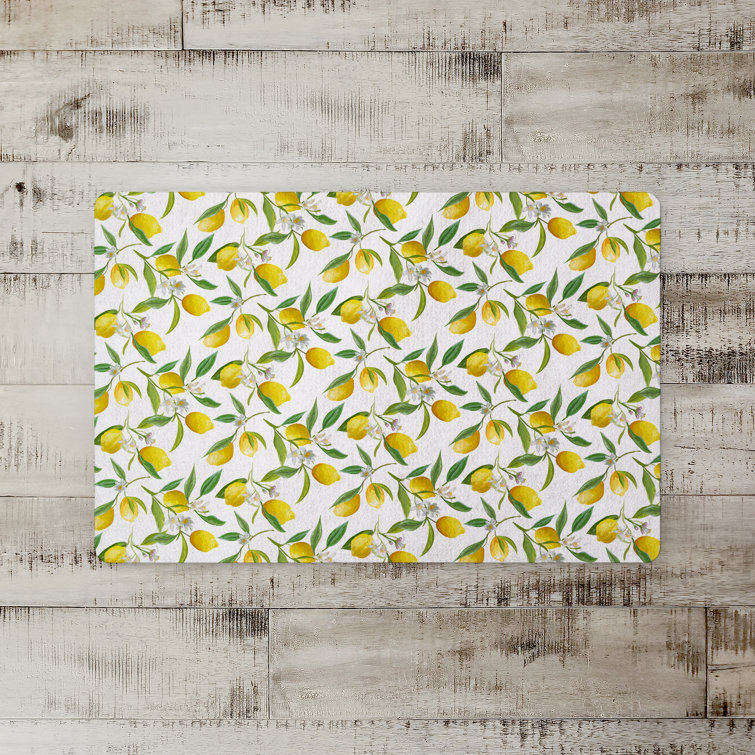 Kylie Lots of Lemons Kitchen Mat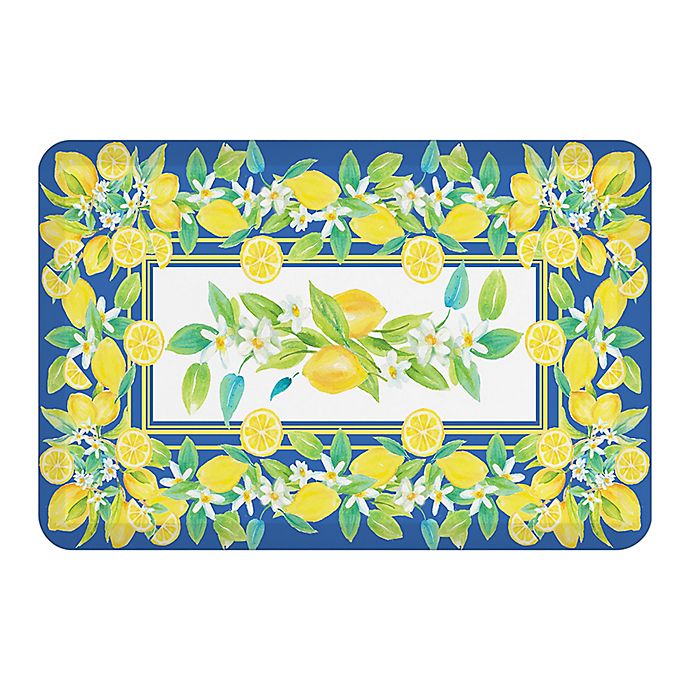 Laural Home® Lovely Lemons 20-Inch x 30-Inch Kitchen MatBed Bath & Beyond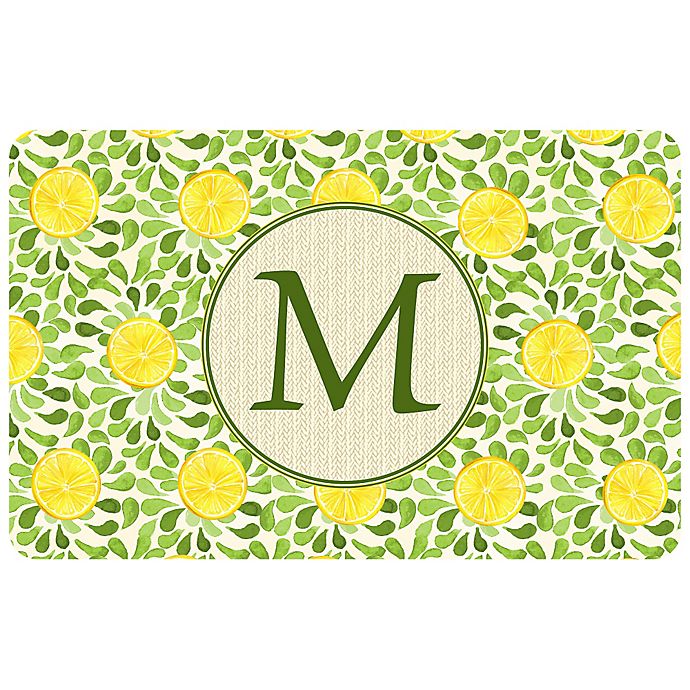 Weather Guard™ 36-Inch x 23-Inch Lemon Watercolor Kitchen MatBed Bath & Beyond
Lemon Kitchen Towels
They look fabulous with some green to bring out the color of their leaves. Lemon Kitchen Towels are a good way to add some fun to your lemon kitchen decor!
Lemons All Over Kitchen Dish Towel Set of 4, Cotton, 18 x 28-inch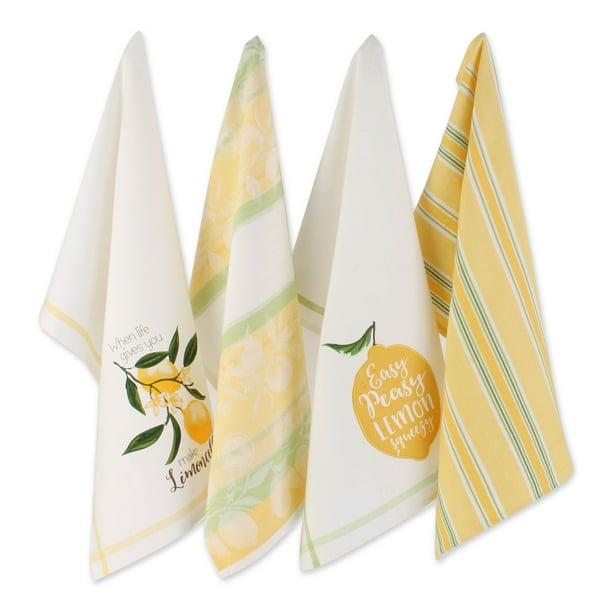 Lemon Bliss Kitchen Textiles, 18×28″, Lemon Bliss, 4 Pieces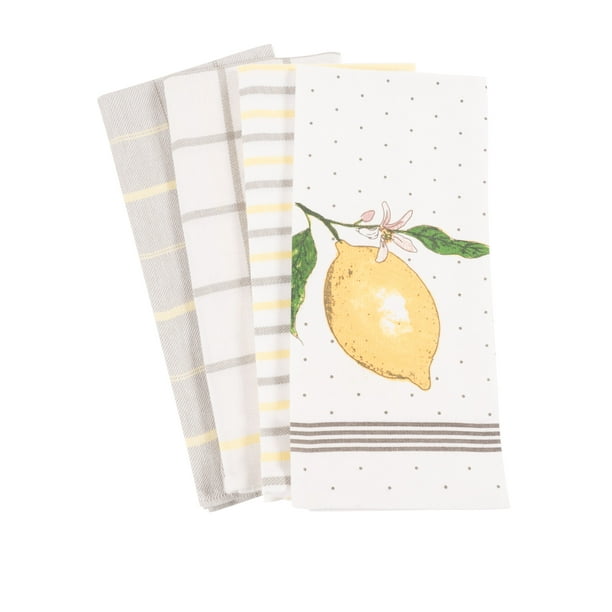 Lemon Kitchen Dish Towel, 4 Pack, 18″ x 28″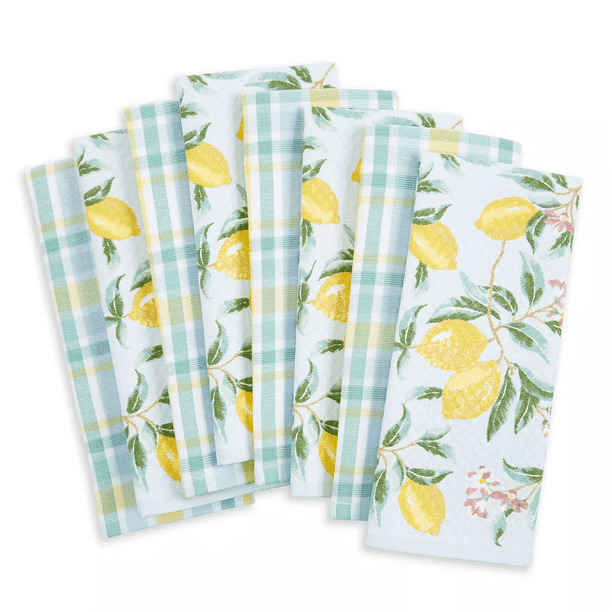 Martha Stewart Kitchen Towels, 8 Pack (Lemon Whimsy)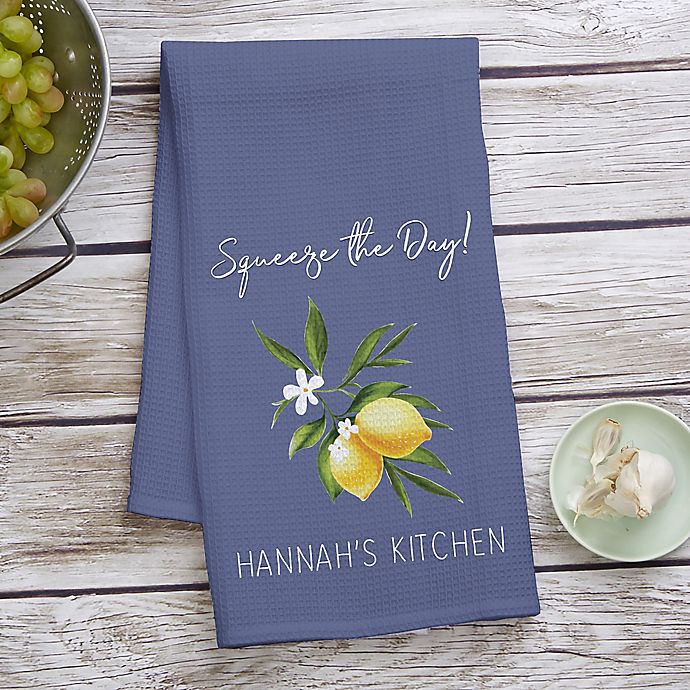 Lovely Lemons Personalized Waffle Weave Kitchen TowelBed Bath & Beyond
Lemon Bliss 4-Pack Kitchen Towels in Yellow/WhiteBed Bath & Beyond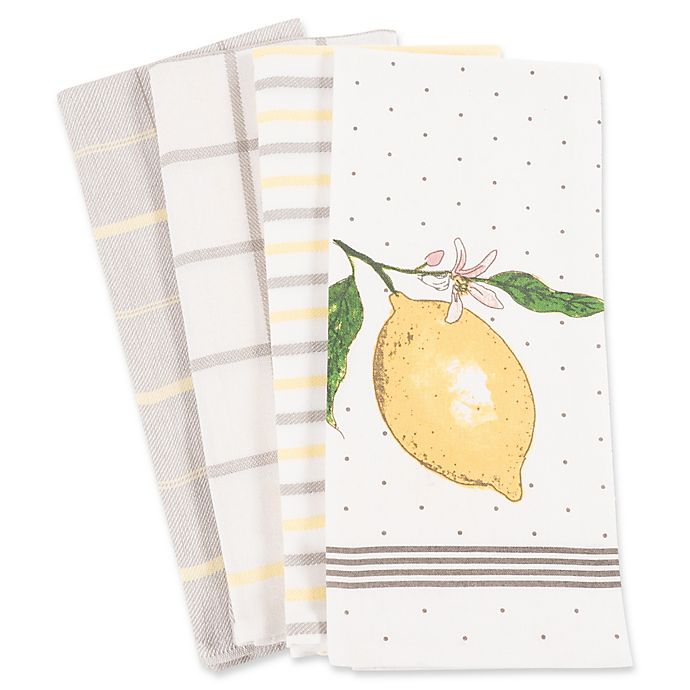 Lemon Kitchen Towels (Set of 4)Bed Bath & Beyond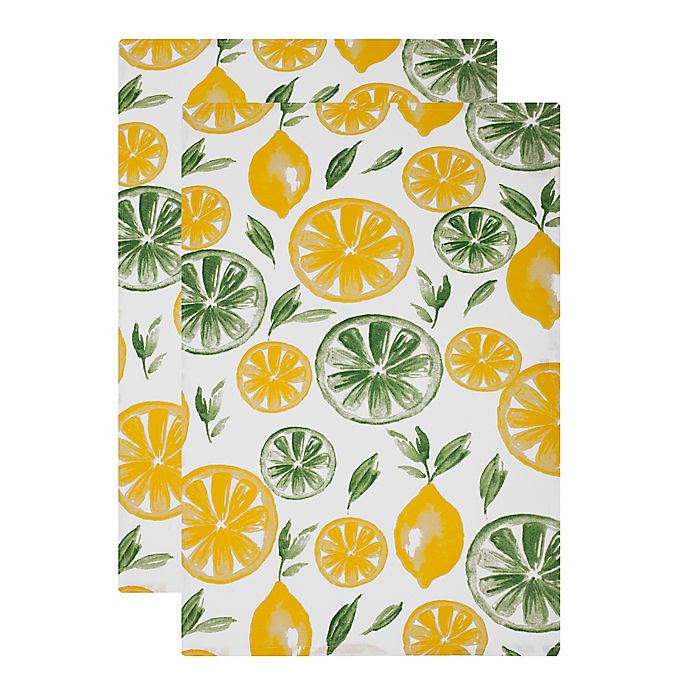 MU Kitchen™ Lemon Lime Designer Print Kitchen Towels (Set of 2)Bed Bath & Beyond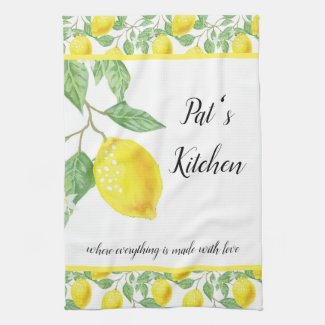 Personalize Lemon Pattern Kitchen Towel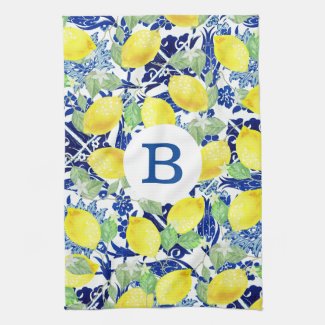 Rustic Country Lemons & Blue Floral | Monogram Kitchen Towel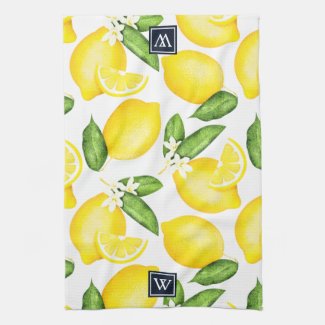 Citrus Lemon Botanical Monogram Kitchen Towel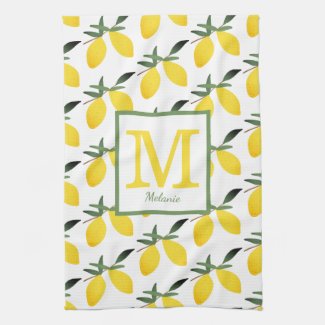 Pretty Lemon Monogram Name Kitchen Towels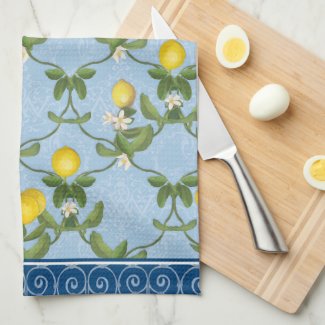 Lemon Espalier Leaf Blue French Country Floral Towel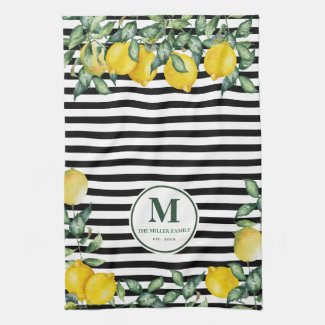 Lemons striped Family Kitchen Custom Kitchen Towel

Lemon Yellow Kitchen Appliances
KitchenAid Artisan Series 10 Speed 5 Qt. Stand Mixer

One of my favorite lemon kitchen decorating ideas is to use the counter top appliances to coordinate with all the lemony goodness we've chosen.
Yellow kitchen appliances here and there, or everywhere, will coordinate with your lemon kitchen decorations.
I love my KitchenAid stand mixer and use it all the time. Wouldn't this hard-working mixer look great in your lemon themed kitchen? I love this shade of yellow!
What a nice touch for your counters! These would look adorable in your kitchen. Not to mention of course, how helpful they are!
4-Slice Toaster, Extra Wide Slots, Retro
Cuisinart Personal Blender, Yellow
Compact Coffee Maker
Tea Kettle Stovetop Whistling Teapot
Lemon Cutting Boards
Custom designed lemon theme cutting boards from Zazzle will have everyone wanting one too. They're unique and made with hand-pressed tempered glass, these eye-catching cutting boards are great for prepping and serving.
Lemon Tree Print Cutting Board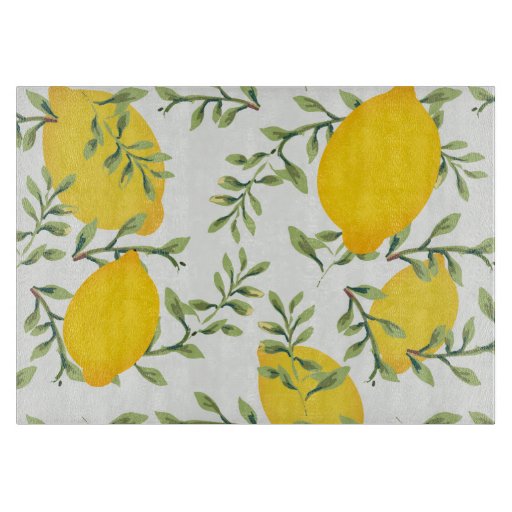 Lemon Print Glass Cutting Board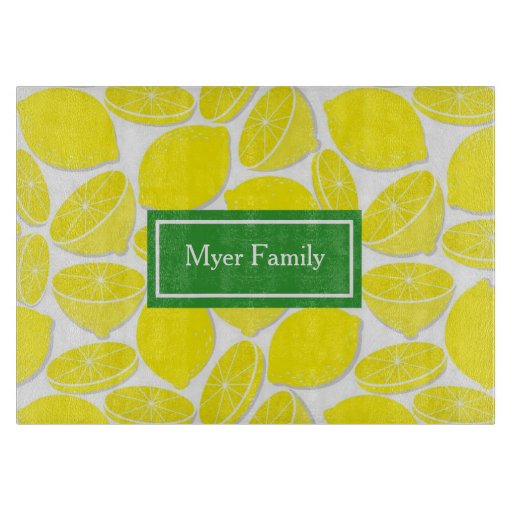 Personalized Glass Cutting Board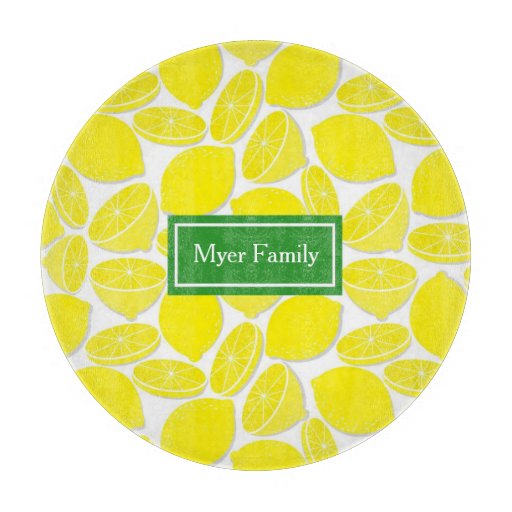 Lemons Personalized Cutting Board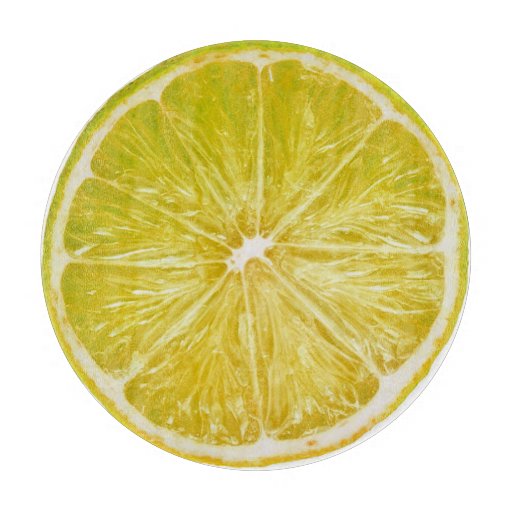 Lemon Cutting Board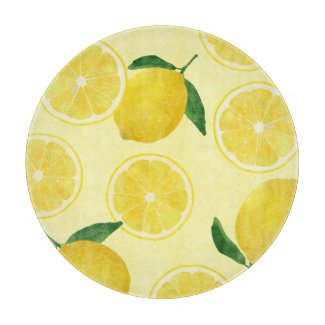 Lemon Glass Cutting Board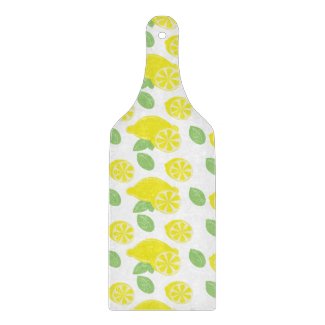 Lemon Citrus Cutting Board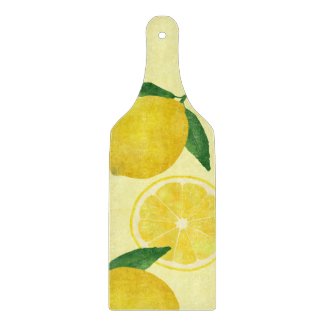 Lemon Glass Cutting Board Paddle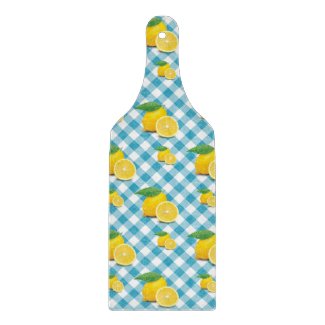 LEMONS CUTTING BOARD

Fabulous Lemon Serving Trays
Handy and cute, that's what these lemon themed serving trays are. Wouldn't these make lovely housewarming gifts? Great for taking your lemonade out to the patio.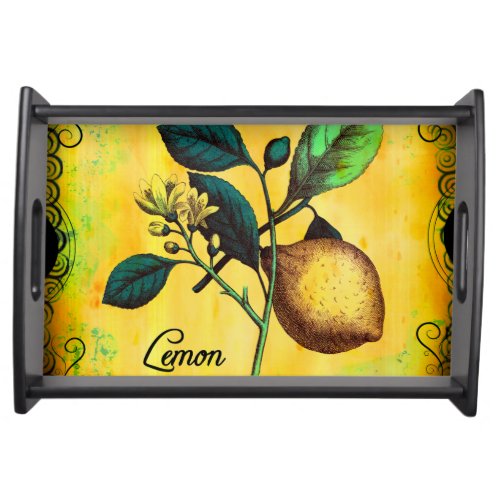 Lemon Vintage Service Trays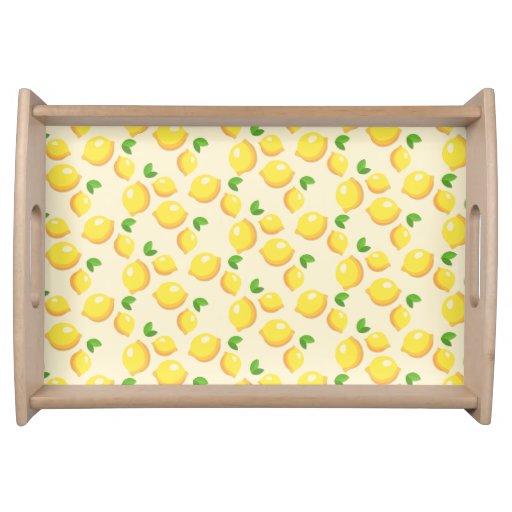 Lovely Lemon Serving Tray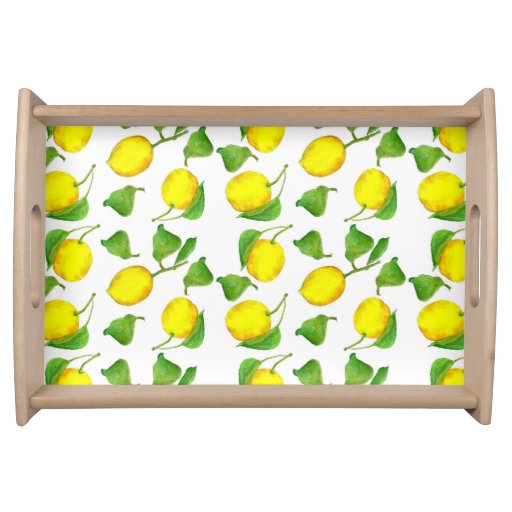 Lemon Watercolor Serving Tray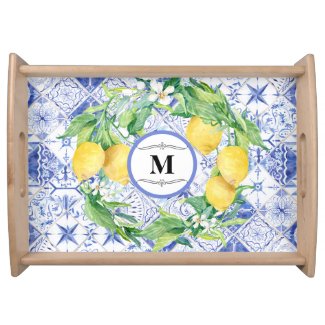 Blue White Tile Lemon Floral Wreath Farmhouse Art Serving Tray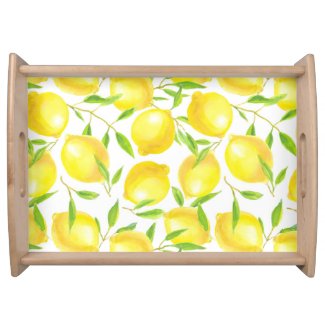 Lemons and leaves pattern design serving tray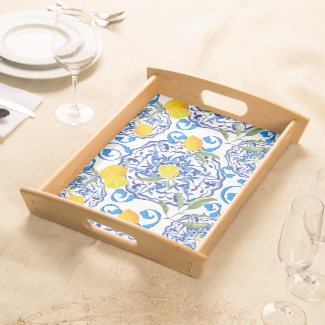 Summer citrus,boho ,bohemian,floral Mediterranean Serving Tray

Lemon Kitchen Tile Backsplash Ideas
What a bold statement these kitchen backsplash ideas would make in your kitchen. I'm real partial to that pretty bright one in the middle. Lovely!
Lemoncello & Biscotti by Carolyn Paterson – Fruit Lemon Ceramic Tile Mural
Lemon Fruit Ceramic Tile Mural Backsplash
Tile Mural – Lemon Tree – by Kathleen Parr McKenna
Still Life with Lemons, Oranges and a Pomegranate by Jacob Van Hulsdonck Tile Mural
Lemon Kitchen Accessories
Placing just the right accessories in your lemon themed kitchen makes all the difference. There's a lemon style to suit every taste in decorating. I'm partial to keeping it simple…find the items that I really love and blend them into my decor. If you find you have too too much yellow, add some white or leaf green accessories to turn the sunshine down a notch.
Abbiamo Tutto Lemon Spoonrest
Lemon Cotton Women's Kitchen Apron
Blue Sky Ceramic Lemon Canister, Medium, Multicolor
Kitchen Cooking Utensils Set, 12 pcs Non-Stick Silicone
Cotton Towels, Pot Holders, Oven Mitt Linen Set, 5 Piece, Citrus Lemons
Summer Lemon Fruit Leaves 9.5 inch Round Acrylic Wall Clock
Boston International Ceramic Cannister with Lid, 4.75 x 7.5-Inches, Lemon Drop
Lemon Orchard Indoor/Outdoor Border Fabric Tablecloth
Cool Lemon Kitchen Decor For Sale On eBay
WP eBay Product Feeds
by
Winwar Media
(Visited 9,155 times, 1 visits today)