Love that lemon kitchen decor for Spring and Summer?  Wait till you see all the fun lemon kitchen decorating ideas and accessories we have for you.
Lemons can bring sunshine into your kitchen with their cheerful yellow color.
Lemons are so bright and fresh, you just can't help but smile when you see them. They make everything smell fresh, clean and wonderful, too. They're a great choice for your kitchen decor!
If you're planning on re-decorating your kitchen to brighten it up for Spring or Summer, you'll love lemon kitchen decor.
And if you're looking for something that will boost your spirit just walking in the room, you may want to consider these lemon kitchen decor!
Kitchen towels, canisters, curtains and small appliances in a bright & cheerful lemon theme make fun bridal shower and housewarming gifts. Enjoy!
Beautiful Lemon Dinnerware
What a beautiful way to enjoy your meals – lemon dinnerware. It's available in dinnerware sets or as individual pieces. Try adding lemon yellow or leaf green pieces to coordinate with the yellow.
Melamine Dishes Set – 12pcs Dinnerware Set for Everyday Use, Lemon Pattern
Martha Stewart Whim Collection 16-Pc. Set, Service for 4, Lemon Zest
Mikasa 5225077 Classico 5-Piece Pasta Serving Individual Bowl Set, Lemon Yellow
Excelsa Lemon Table Service 18 Pieces, Porcelain, White/Lemons
Wow Your Dinner Table With These Lemony Sets
Look what I found! Are these the most gorgeous sets of dinnerware you've ever seen? And check it out, they are melamine. That's some tough stuff! And it sure doesn't look like the melamine from when we were kids, right?
But wait ~ there's more! Amazon has more pieces in the Le Cadeaux Palermo pattern. Don't miss them!
Le Cadeaux Palermo – Melamine Dinner Plate – Set of 4
Le Cadeaux Palermo Melamine Appetizer Plates, (Set of 4)
Le Cadeaux Palermo – Melamine Salad Plates – Set of 4
Le Cadeaux Palermo Melamine Dessert Bowls – Set of 4
Le Cadeaux Palermo Melamine Salad/Cereal Bowls – Set of 4
Le Cadeaux Palermo Melamine Spoon Rest & Tea Towel Set
Le Cadeaux Palermo Melamine Butter Dish and Laguiole Butter Knife
Le Cadeaux Palermo Melamine Salad Bowl and servers
Le Cadeaux Palermo Melamine Salad Servers
Grace Teaware 11-Piece Porcelain Tea Set Lemon
Add Curtains To Your Lemon Kitchen Decor
Ann Lemons and Vine 3 Pc Kitchen Curtains

Pretty curtains do a lot for the kitchen. They make the kitchen look a bit more finished somehow.
And these lemon themed kitchen curtains will certainly add a special spark to your lemon themed kitchen decorations.
Cute, right?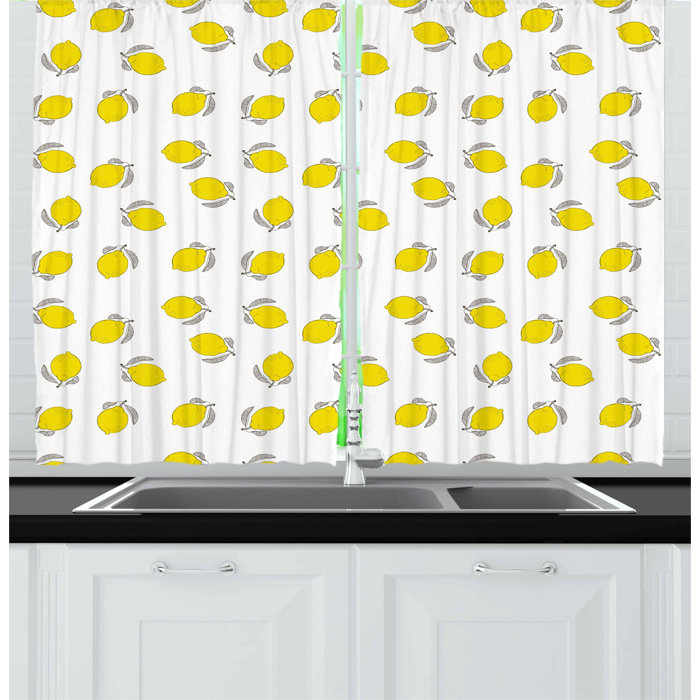 Lemons Kitchen Curtain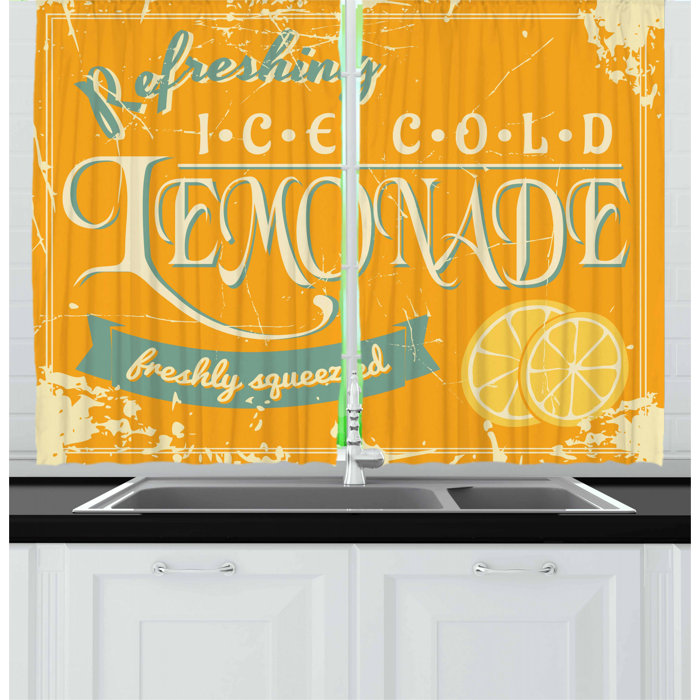 Lemons 2 Piece Kitchen Curtain Set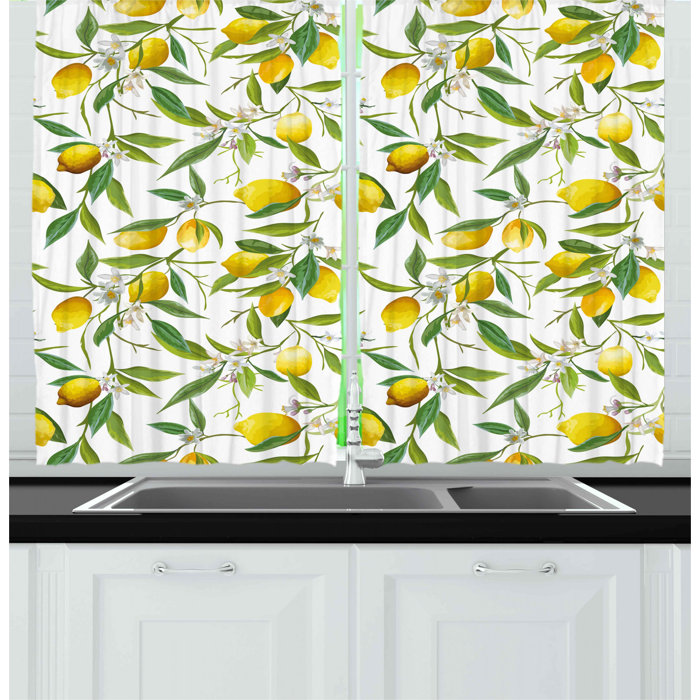 Nature Kitchen Curtain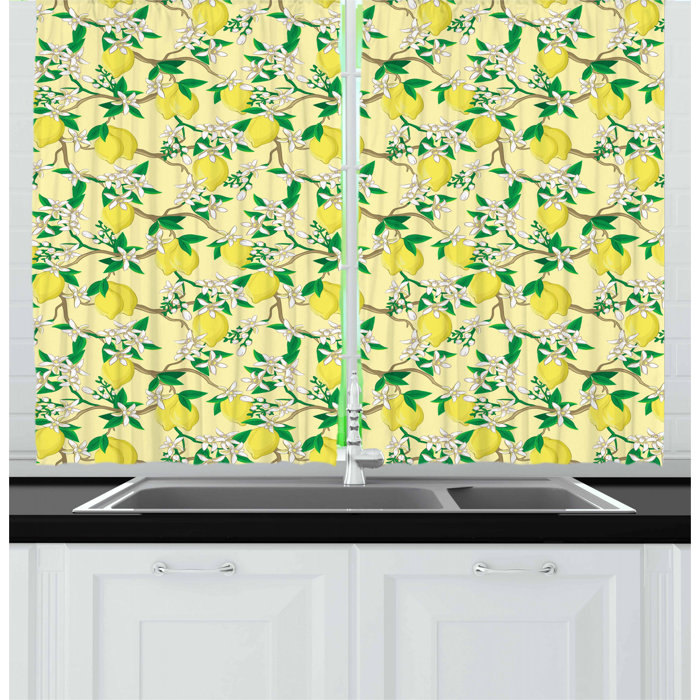 Lemons Kitchen Curtain

Decorate Your Lemon Kitchen From The Floor Up
Cucina Lemon Kitchen Mat

If you spend as much time in the kitchen as I do, a cushy floor mat is a wonderful thing. Whether you're washing the dishes or cooking supper or baking cookies for little Johnny's class, your feet will thank you for a cushy floor mat.
Why not extend your kitchen decorations to the kitchen floor with brightly colored lemon themed floor mats?
Aren't these lovely? These stain-resistant kitchen mats show off clusters of vibrant yellow lemons and green lemon leaves.
Ease the fatigue on your legs and feet when you use a comfortable, padded lemon kitchen floor mat. And you can also use these in the laundry room, garage, or bathroom if you want.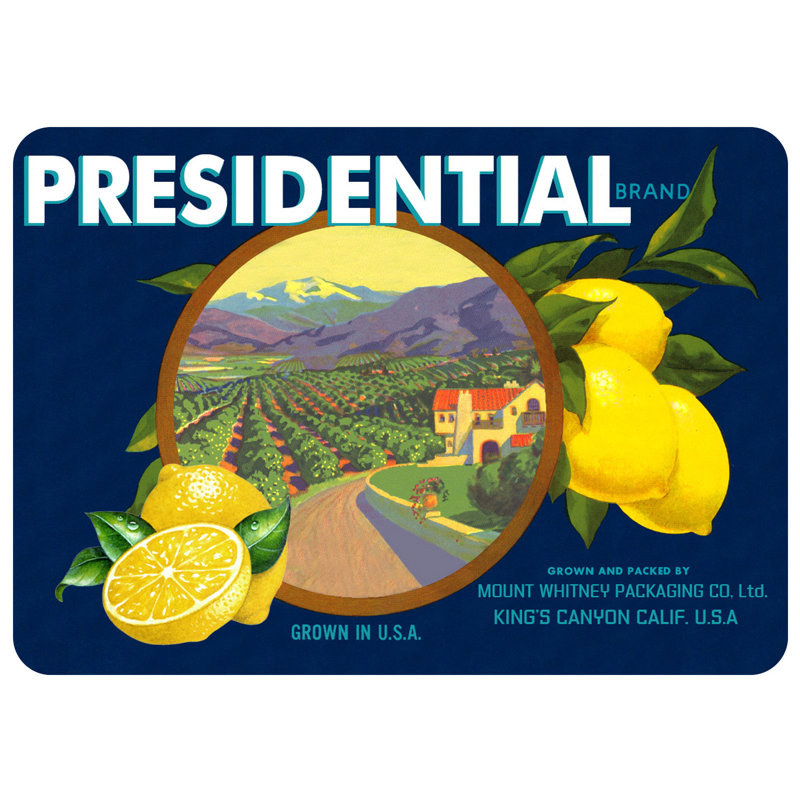 Molimo Presidential Lemons Kitchen Mat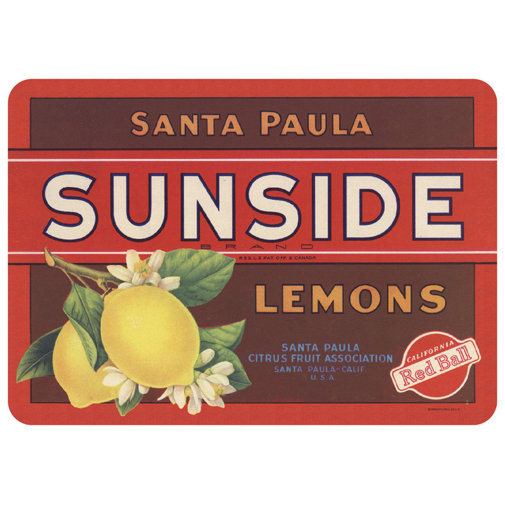 Molimo Sunside Lemons Kitchen Mat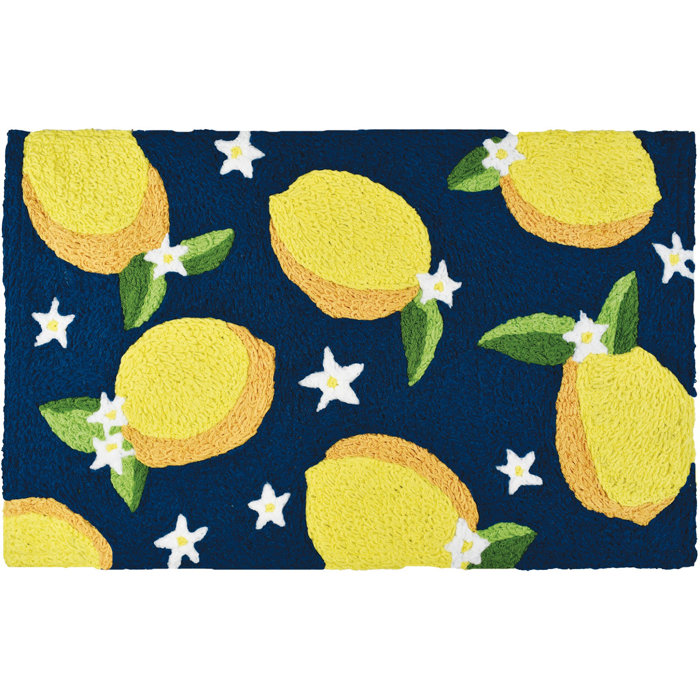 Lemons and Flowers Kitchen Mat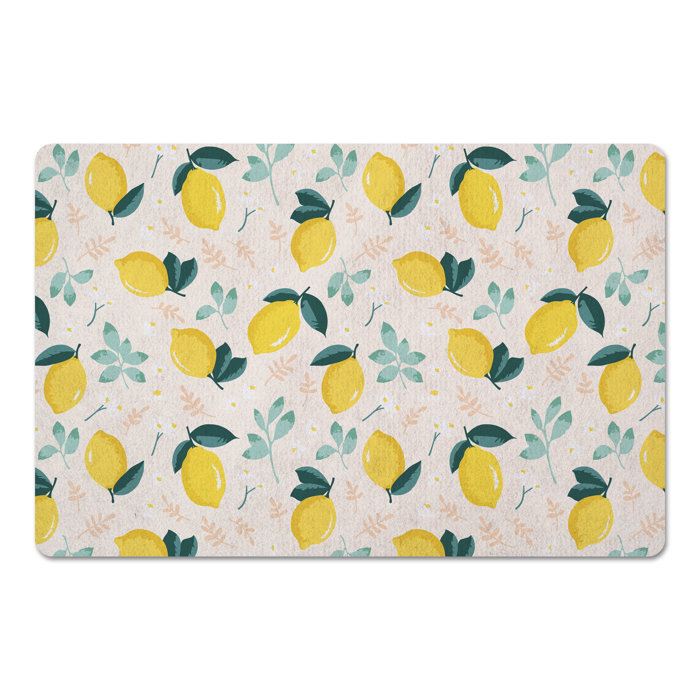 Norris Little Lemons Kitchen Mat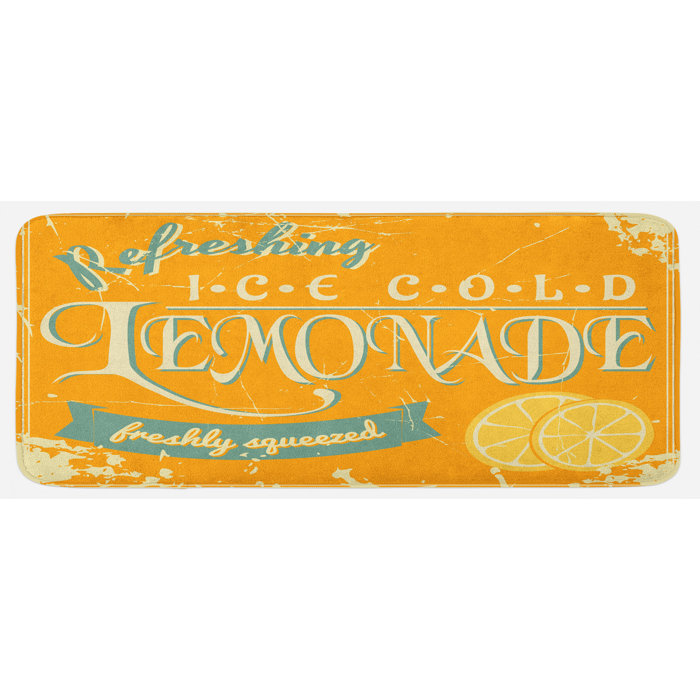 Lemons Kitchen Mat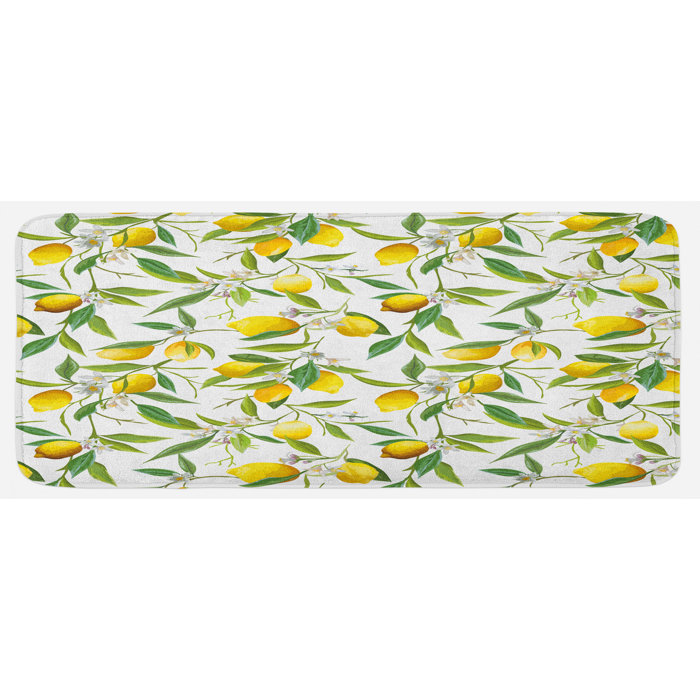 Flowering Lemon Kitchen Mat

Premium Anti-Fatigue Kitchen Mat, 20
Entry Way Door Mat Rug With Non Slip Backing Lemon Indoor Doormat
Lemon Non-Slip Waterproof Area Rugs,Oil Proof Creative Rug Runner
2pcs Fruits Orange and Lemon with Leaves Non-Slip Runner & Rug
Lemon Kitchen Towels
They look fabulous with some green to bring out the color of their leaves. Lemon Kitchen Towels are a good way to add some fun to your lemon kitchen decor!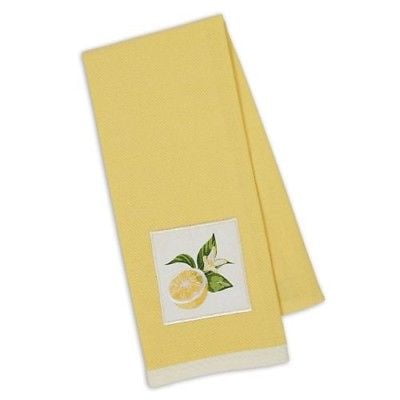 Design Imports Kitchen Towel – Lemon Sliced Embellished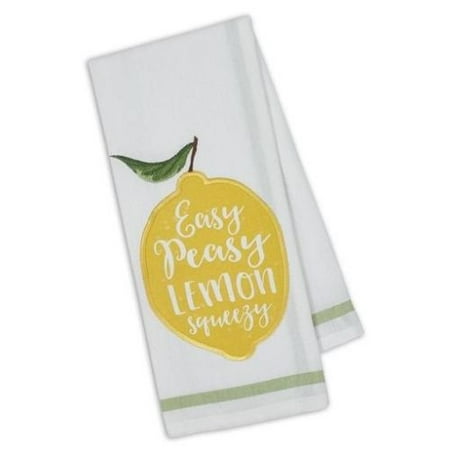 Design Imports Kitchen Towel – Lemon Squeezy Embellished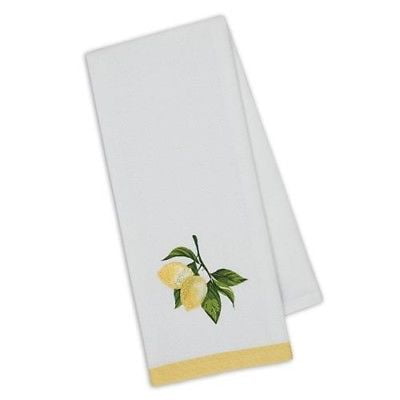 Design Imports Kitchen Towel – Lemon Branch Embellished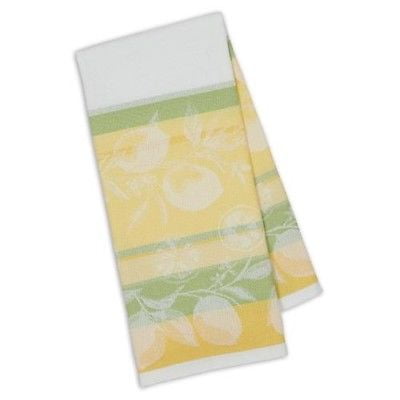 Design Imports Kitchen Towel – Riviera Lemons Stripe Jacquard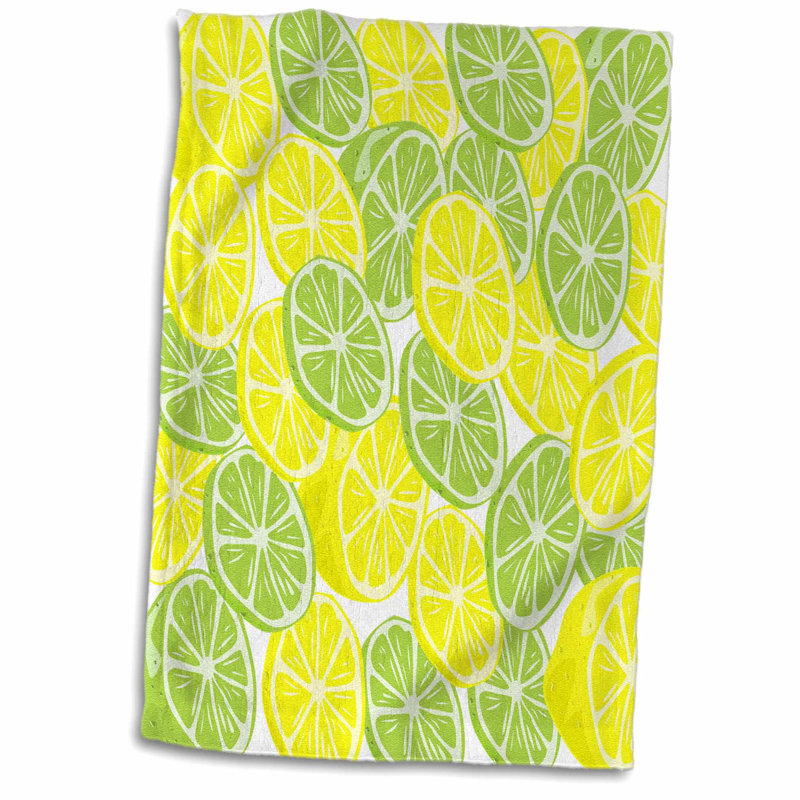 Odessa Print of Lemon and Lime Repeat Pattern Hand Towel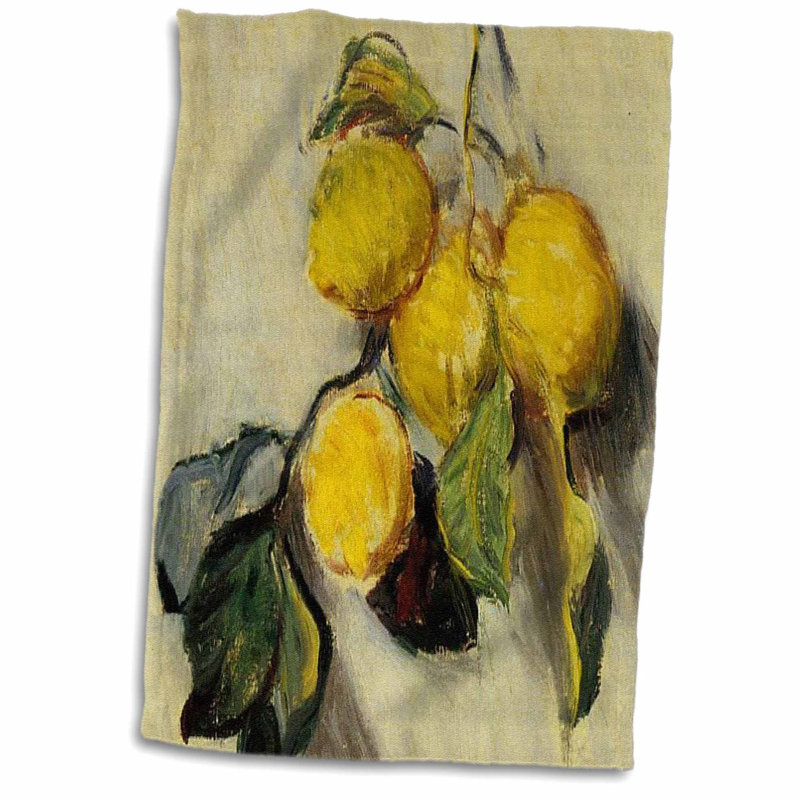 Keel Branch of Lemons Claude Monet Painting Hand Towel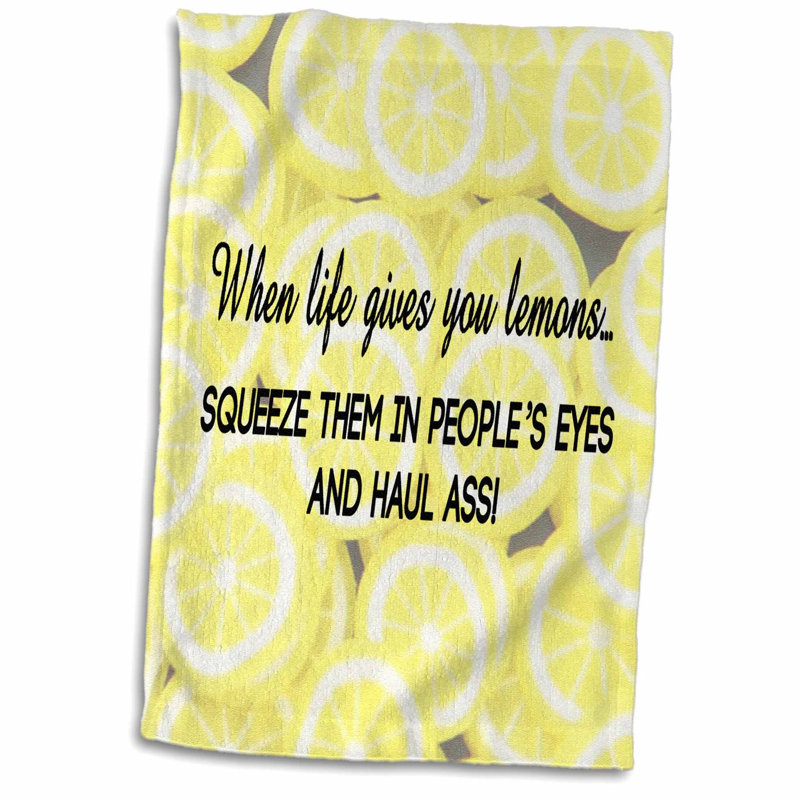 Johnathan When Life Gives You Lemons Hand Towel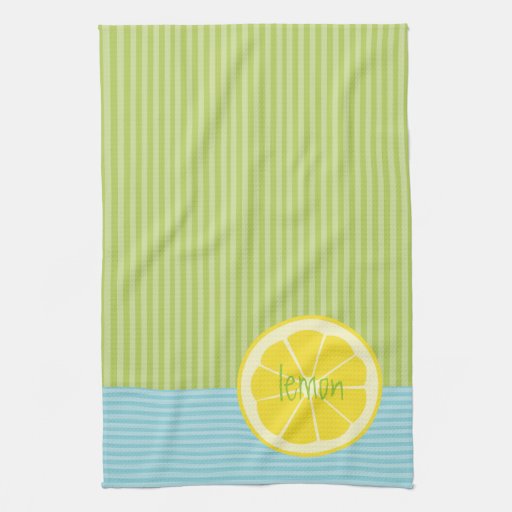 Lemon | Microfiber Kitchen Towels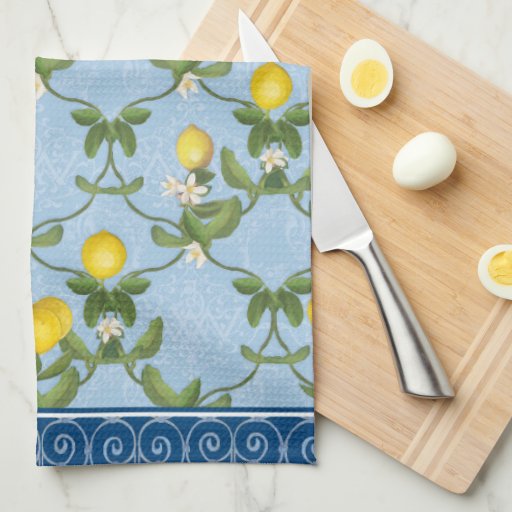 Lemon French Country Kitchen Towel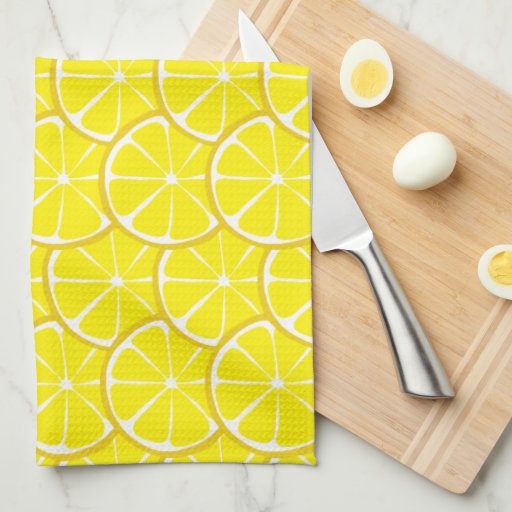 Summer Citrus Lemon Kitchen Towel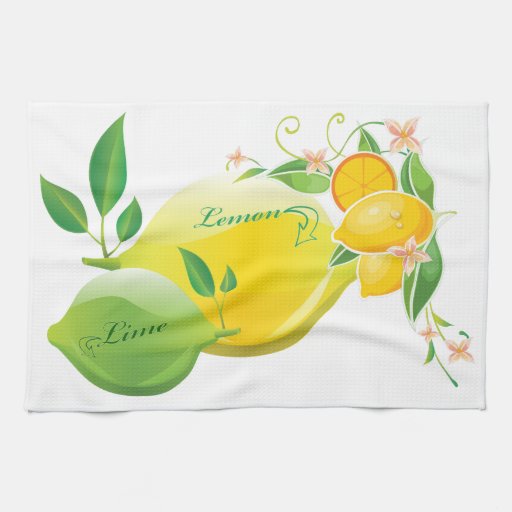 Lemon and Lime Hand Towel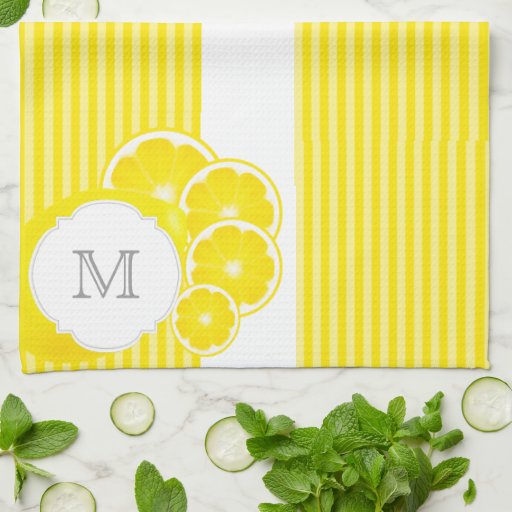 Monogrammed Lemons Hand Towel

Lemons Hand Towel

Lemon Yellow Kitchen Appliances
One of my favorite lemon kitchen decorating ideas is to use the counter top appliances to coordinate with all the lemony goodness we've chosen.
Artisan 10 Speed 5 Qt. Stand Mixer

Yellow kitchen appliances here and there, or everywhere, will coordinate with your lemon kitchen decorations.
I love my KitchenAid stand mixer and use it all the time. Wouldn't this hard-working mixer look great in your lemon themed kitchen? I love this shade of yellow!
What a nice touch for your counters! These would look adorable in your kitchen. Not to mention of course, how helpful they are!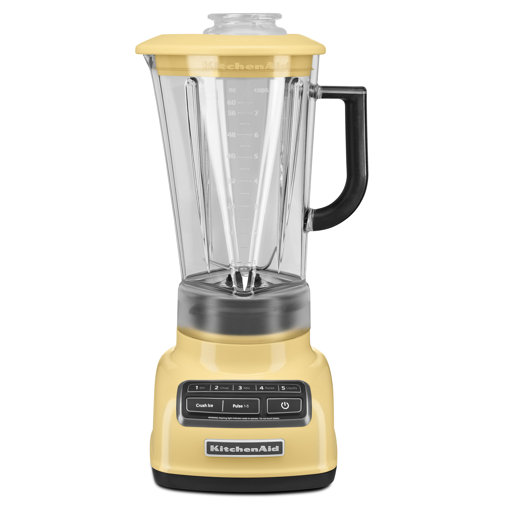 KitchenAid Diamond 5 Speed Blender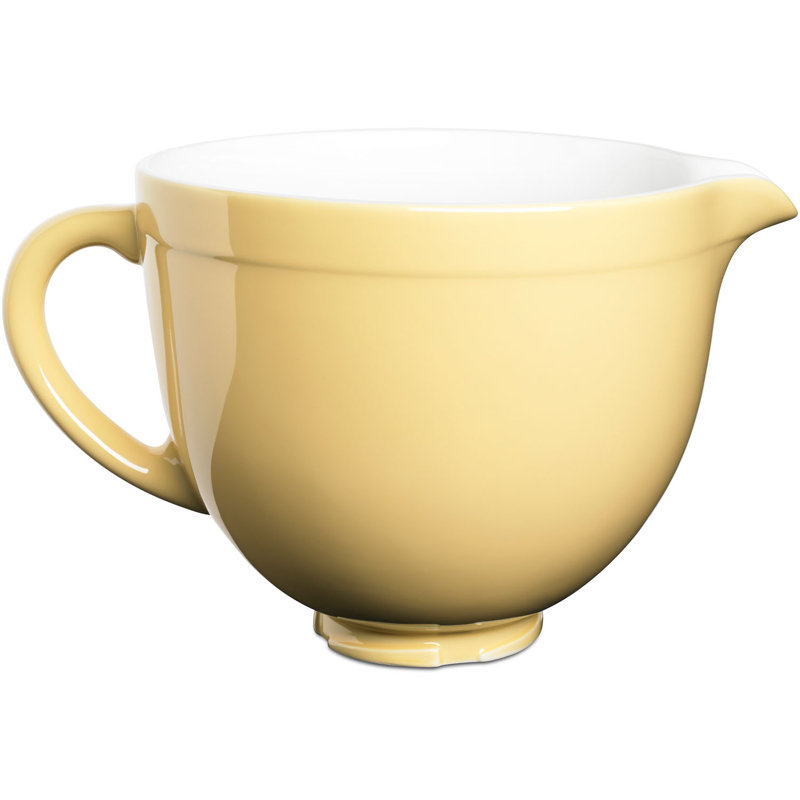 5 Qt. Stand Mixer Bowl

Breville Motorized Citrus Press Juicer, Juicing Cone for All Citrus Sizes Lemon
KitchenAid 5-Speed Diamond Blender with 60-Ounce BPA-Free Pitcher – Majestic Yellow
Presto 04820 PopLite Hot Air Popper
SENCOR STS36YL-NAA1 Electric Toaster, Pastel Yellow
Lemon Cutting Boards
Custom designed lemon theme cutting boards from Zazzle will have everyone wanting one too. They're unique and made with hand-pressed tempered glass, these eye-catching cutting boards are great for prepping and serving.
Lemon Tree Print Cutting Board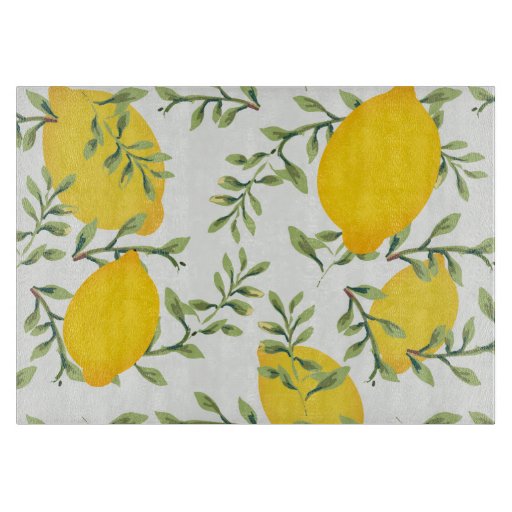 Lemon Print Glass Cutting Board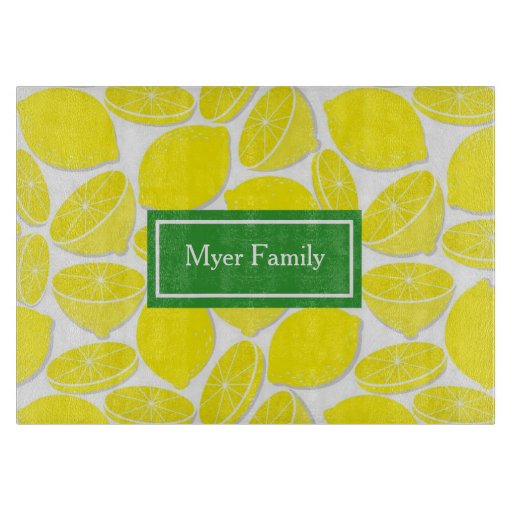 Personalized Glass Cutting Board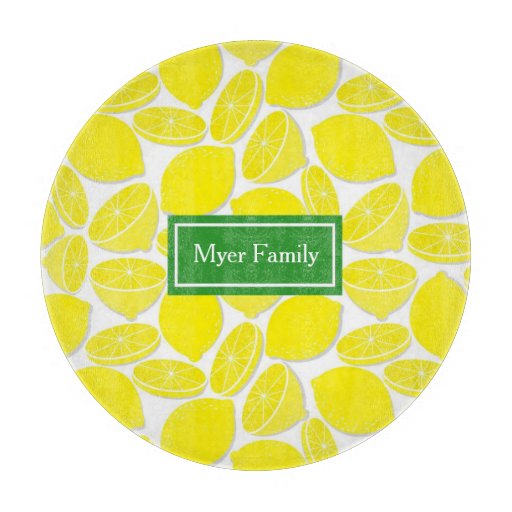 Lemons Personalized Cutting Board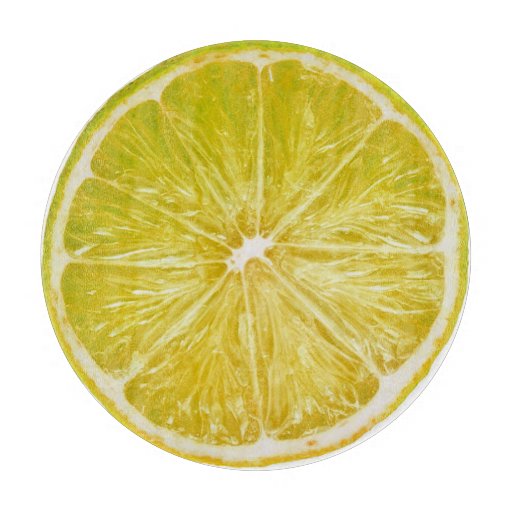 Lemon Cutting Board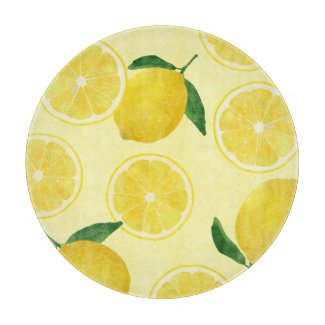 Lemon Glass Cutting Board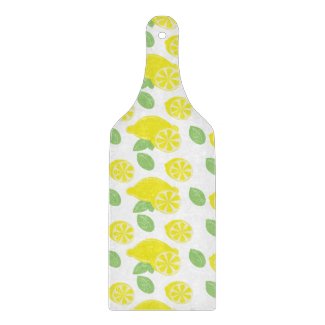 Lemon Citrus Cutting Board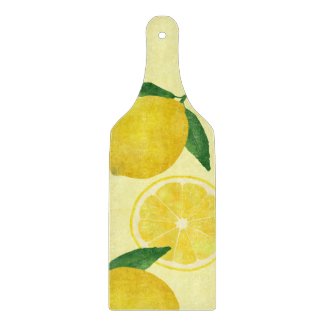 Lemon Glass Cutting Board Paddle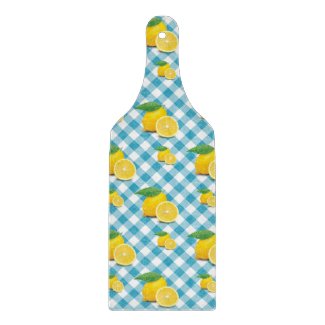 LEMONS CUTTING BOARD

Fabulous Lemon Serving Trays
Handy and cute, that's what these lemon themed serving trays are. Wouldn't these make lovely housewarming gifts? Great for taking your lemonade out to the patio.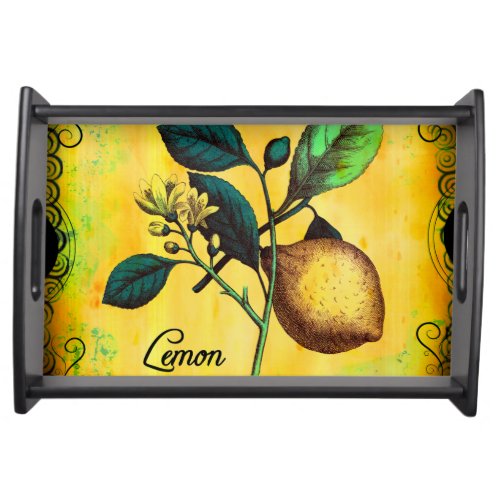 Lemon Vintage Service Trays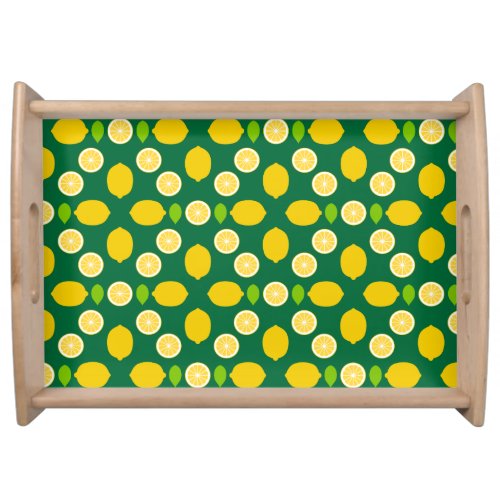 Lemons Art (Exclusive) Food Trays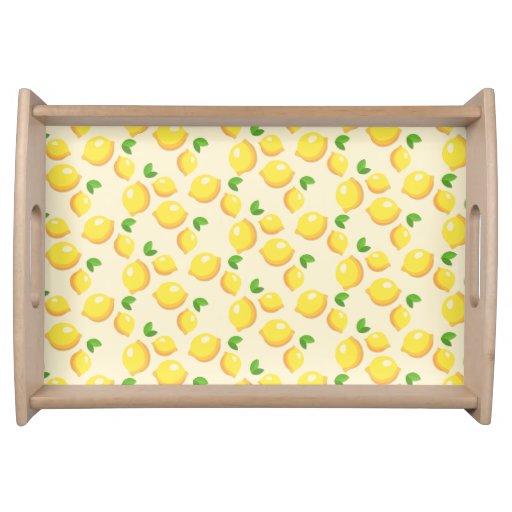 Lovely Lemon Serving Tray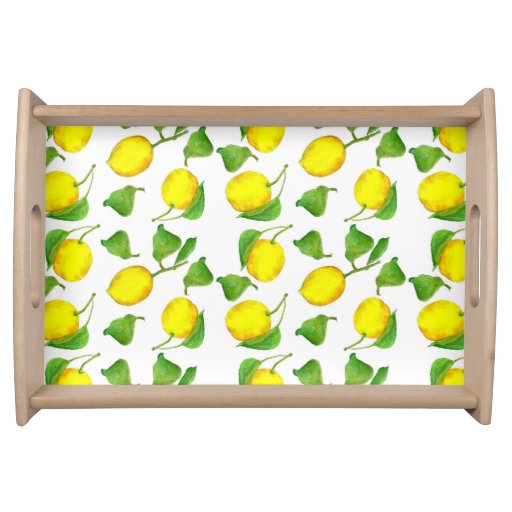 Lemon Watercolor Serving Tray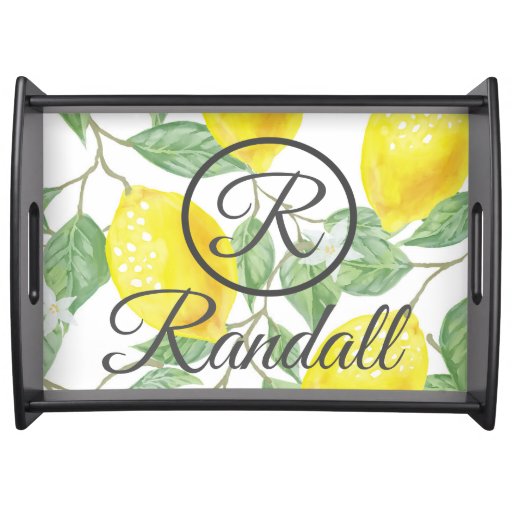 Lemon Monogram Serving Tray

Lemons tray

Lemon Kitchen Tile Backsplash Ideas
What a bold statement these kitchen backsplash ideas would make in your kitchen. I'm real partial to that pretty bright one in the middle. Lovely!
24×32″ Kitchen Backsplash Lemon Marble Mosaic Stone
Ceramic Tile Mural – Lemon Tree – by Kathleen Parr McKenna – Kitchen backsplash
"Lemons" by Frances Poole – Ceramic Tile Mural 17″ x 25.5″ Kitchen Backsplash
Lemon Fruit Ceramic Tile Mural Backsplash 18″ x 12″ – Lemonade by Rita Broughton
Lemon Kitchen Accessories
Placing just the right accessories in your lemon themed kitchen makes all the difference. There's a lemon style to suit every taste in decorating. I'm partial to keeping it simple…find the items that I really love and blend them into my decor. If you find you have too too much yellow, add some white or leaf green accessories to turn the sunshine down a notch.
Abbiamo Tutto Lemon Spoonrest, 9.5-Inch by 5-Inch
Michel Design Works Lemon Oven Mitt and Lemon Pot Holder
Michel Design Works Cotton Chef Apron, Lemon Basil
6-Piece Kitchen Gadget Set – Nylon Tools Set with Holder Stand – Yellow
Roger Lascelles Tin Wall Clock, Lemons Design- 14.2-Inch
Calypso Basics Melamine Utensil Set, 4-Piece, Lemon
Red Vanilla Fruit Salad 16-Piece Dinner Set
Michel Design Works 3-Piece Metal Kitchen Canister Set, Lemon Basil
Lorenzo Lemon Design 3 Piece Deluxe Canister Set, Yellow
Cool Lemon Kitchen Decor For Sale On eBay
(Visited 7,728 times, 1 visits today)