Monkey nursery decor is one of the most popular nursery decorating ideas.   It's so cute and can be used for baby boys or baby girls.
Your little one can let their wild side all out with adorable monkey nursery decor!
I mean, who can resist smiling when they see all those adorable baby monkeys everywhere?
This nursery theme can be used for a boy's nursery or a girl's nursery perfectly. Add accessories like wall decor, lamps and mobiles to create interest.
Fun, colorful characters like monkeys really add sweet character to a baby nursery. Choose bold colors and patterns to stimulate your baby's eyes and brain.
When you can, choose accessories like lamps and that include music to stimulate your baby's hearing.
13PCS Monkey Baby Nursery Crib Bedding SetOpen Sky
Monkey Nursery Bedding Sets At Wayfair
A good way to get a head start on your monkey nursery decor is with bedding sets. Some have 4 pieces and some have up to 13 pieces. They may include wall decor, diaper stackers, mobiles, valances, etc. Check each one to see what's included. Aren't these sweet?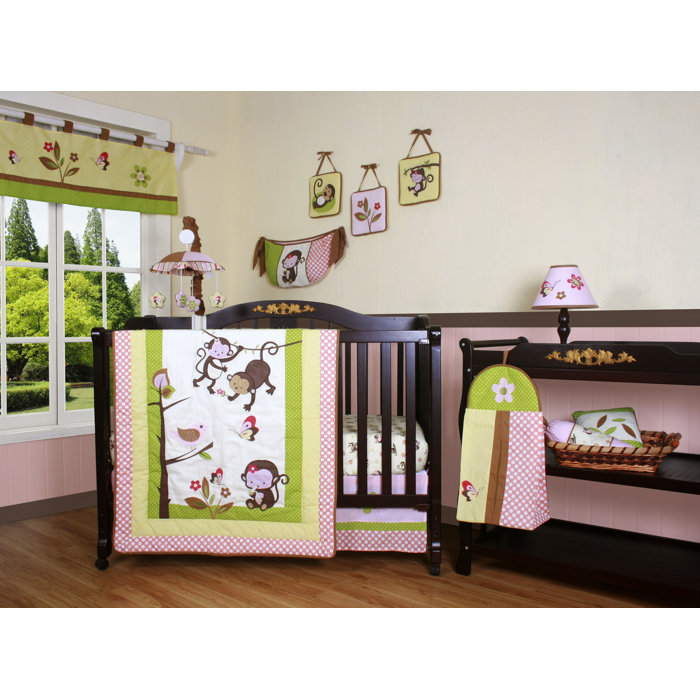 Fontaine 12 Piece Crib Bedding Set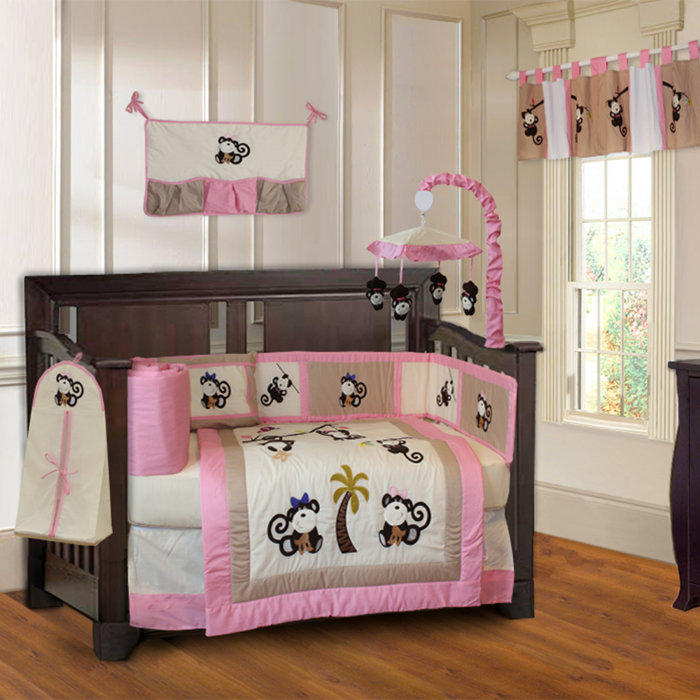 Slattery Monkey 9 Piece Crib Bedding Set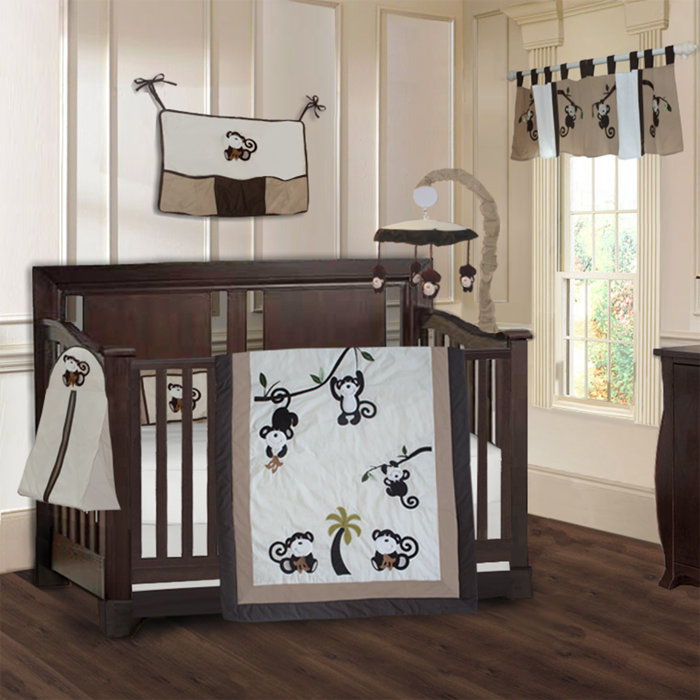 Oman Monkey Baby 9 Piece Crib Bedding Set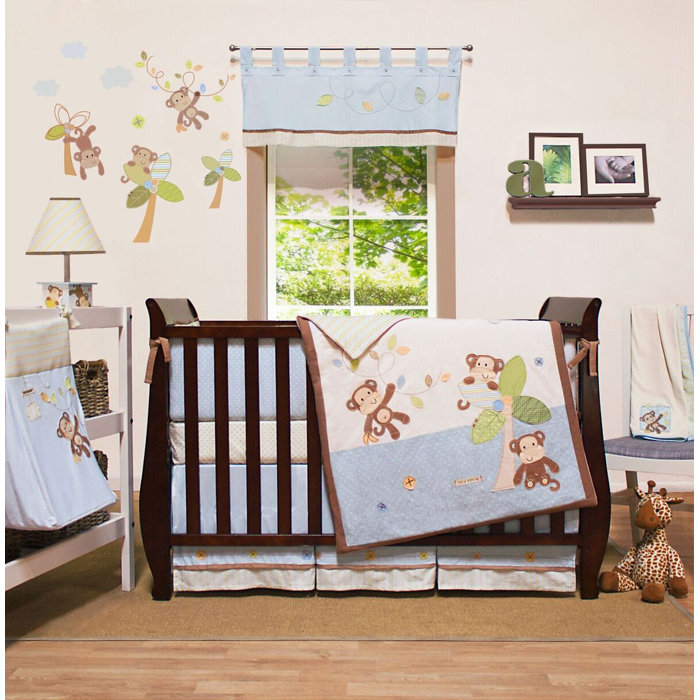 Clapp 100% Cotton Knit 4 Piece Crib Bedding Set

Amazon Has Really Cute Monkey Nursery Decor
Bedtime Originals Mod Monkey 3 Piece Bedding Set
Are these the cutest nursery accessories you've ever seen? I wondered about monkey nursery decor when I first started to write about it, but now I can see ~ cuteness overload!
This cute little 3 piece bedding set comes with a quilt, fitted sheet, and dust ruffle. The quilt has an appliqued monkey in the middle and a trendy chevron print on the back.
Color palette is in hues of blue, gray, white and a touch of charcoal. A perfect collection to welcome home your little one. Care instructions: machine wash cold with like colors in gentle cycle, do NOT bleach, tumble dry low, and iron on lowest setting as needed.
Check Out The Cute Monkey Nursery Lamps At Zazzle
Lamps are a must have in the nursery, so you can see your way around as you tippy toe to the crib. These pretty little lamps are from Zazzle and are custom designed. Some you can even personalize with baby's name. What a good idea for a baby shower gift.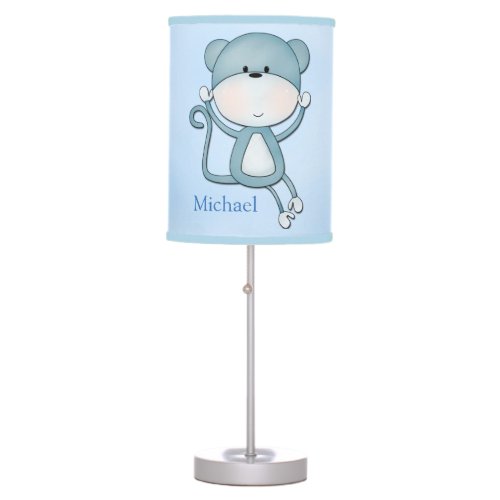 Kid's Lamp Cute Blue Monkey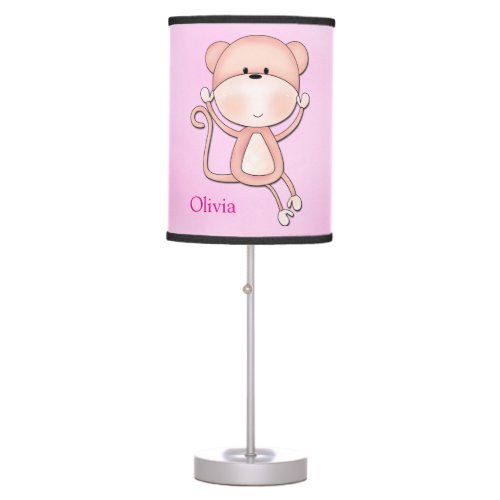 Kid's Lamp Cute Pink Monkey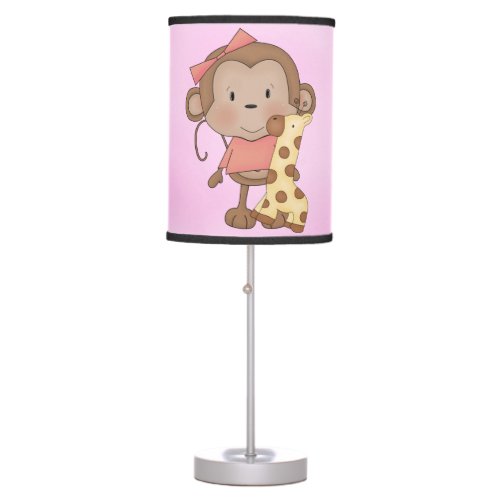 Kid's Lamp Cute Baby Girl Monkey

Sleeping Mod Monkey on Branch Baby Nursery Lamp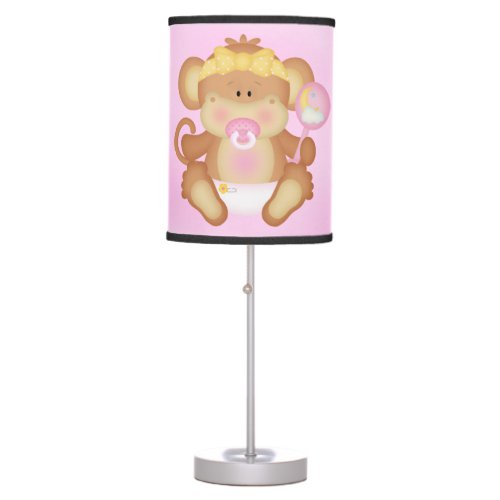 Kid's Lamp Cute Baby Monkey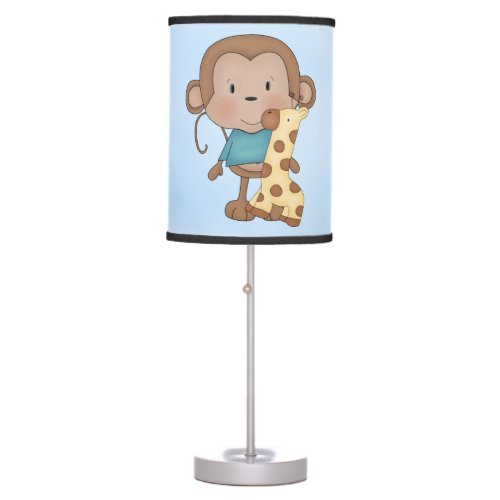 Kid's Lamp Cute Baby Monkey Boy

Don't Forget A Monkey Wall Clock For The Nursery
What time was that last feeding? Is it time for the next one? You need a wall clock for the nursery, so why not stay in theme with a cutie like these. You can personalize some of these too.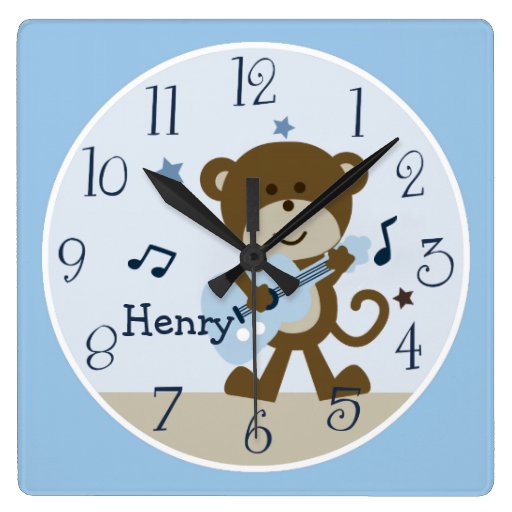 Monkey Rockstar/Musical Kid's Baby Nursery Clock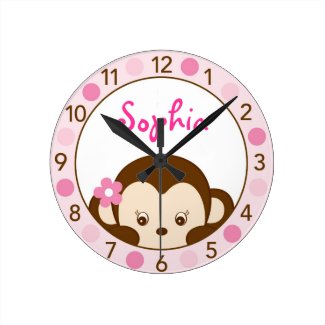 Mod Girl Monkey Personalized Nursery Wall Clock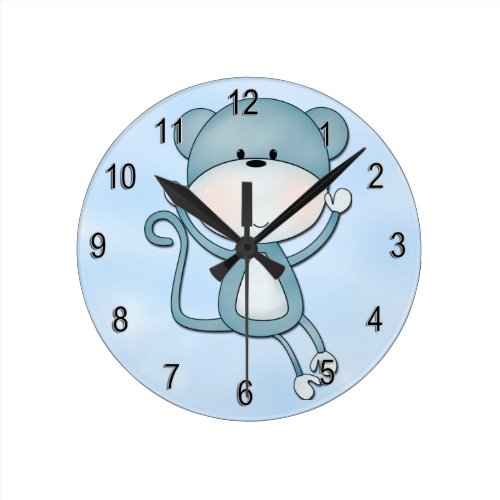 Kid's Clock Cute Blue Monkey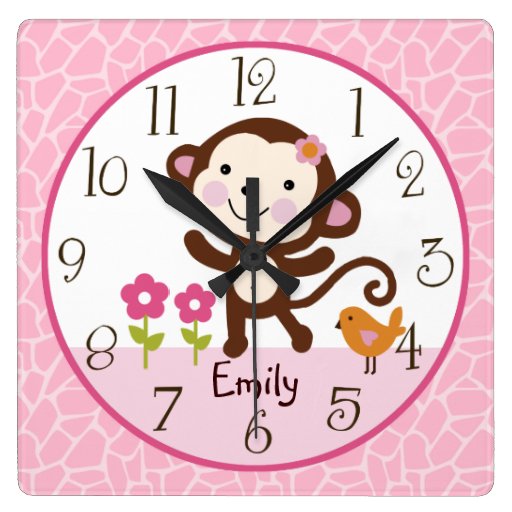 Personalized Jungle Jill Monkey Nursery Clock

Monkey Wall Decals Will Look So Sweet
Make the walls come alive with little monkeys with these wall decals. I especially love the ones swinging from a tree or vine. So precious!
Monkey and Tree Wall Decals
Sleepy Little Monkey Rest on Tree Wall Decal
RoomMates Monkey Business Wall Decals
Little Monkeys Tree Kids Wall Decals
Here's Some Cute Monkey Nursery Decor Accessories
You don't want to miss these for adding to your nursery decor selections. Great for finishing touches, they'd make nice baby shower gifts too.
Summer Infant Ultra Plush Character Changing Pad Cover, Monkey
Bedtime Originals Mod Monkey Lamp with Shade and Bulb
Bedtime Originals Mod Monkey Window Valance
Cute Cartoon Round Carpet Rug Baby Loves Playmat
Bedtime Originals Mod Monkey Musical Mobile
Pink Monkey Girl – Kids Room, Nursery Decor
5 In. Curious George Monkey Removable Self Stick Adhesive Vinyl Decorative Wall Decal
9 In. Curious George Monkey Removable Peel Stick Adhesive Vinyl Decorative Wall Decal
Adorable Monkey Nursery Decor On eBay
And don't miss these adorable monkey nursery decor pieces on eBay. It's always worth taking a look at the wonderful selection on eBay. The selection is huge and the prices are affordable. eBay is a great way to pick up extra pieces for your monkey nursery decor as you go along.
(Visited 1,071 times, 1 visits today)