Are you looking for organizing tips & ideas to help you manage all the important things in your life? Do big complicated organizing systems overwhelm you? Have I got a treat for you!
The best organizing tips & ideas I ever got involve using 3 ring binders to organize different parts of my life and home management.
Huh? The humble 3 ring binder has saved my butt so many times it's not funny. Years ago, I made first binder and loved it so much!
That started an avalanche in my home. Soon I had two household binders. Nifty little things, too!
To date, I've made quite a few organizing binders to organize my home, my kitchen, my crafting, Christmas planning, pets, medical info and more.
No there aren't stacks and stacks of binders on my desk or on a bookshelf. Every organizing binder I made lives in its own place. They wait there to lend a hand whenever I need them.
On this page, I'll guide you through the organizing binders that I've written articles about so far.
Featured Image: Organizing Take Out Menus In A Binder by Maegan Tintari on Flickr, Commons 2.0
The Best Organizing Tips & Ideas Were For My Household Notebook
Suddenly, all my household information was in one place. Not only that but it was organized in a way that would actually be helpful What a concept!
This was actually the first organizing binder I made, with tips from Get Organized Now and Organized Home. What an incredible difference this made for me!
I liked it SO much that I now have two household notebooks. One I made from the incredible Flylady's Control Journals.
Another I like to call my planner, on steroids. My planner now incorporates organizing ideas from all of these sites and I couldn't live without it.
Grab A Cool Looking Binder For Your Household Notebook
Who says we can't be chic AND organized? Some of my binders are plain single color 2″ binders. But then I saw the 3 ring binders at Zazzle. So I've been replacing each binder with a snazzy custom ~ and personalized ~ binder from Zazzle. They have them in 3 sizes too.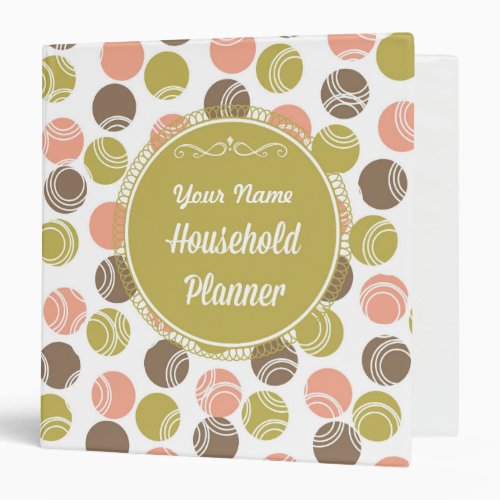 Fun Personalized Home Management Binder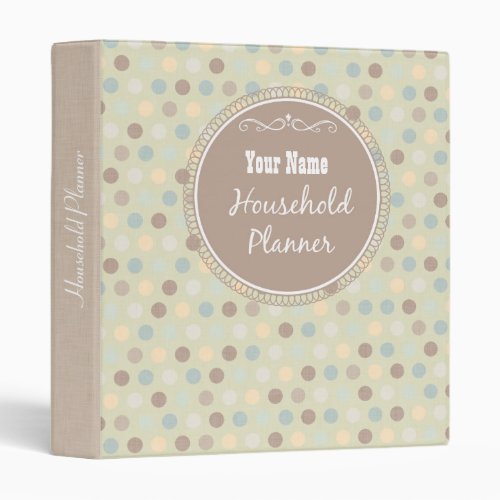 Vintage Style Personalized Home Management Binder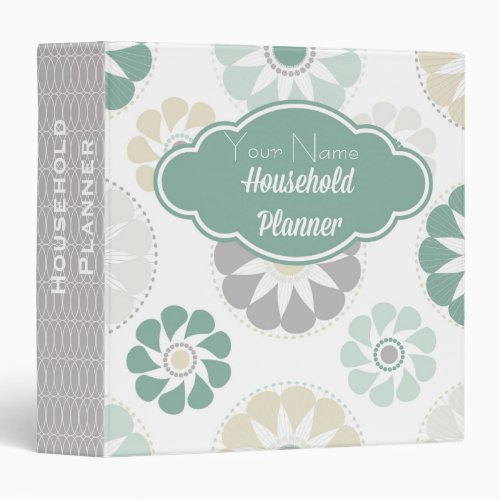 Flower Personalized Home Organization Binder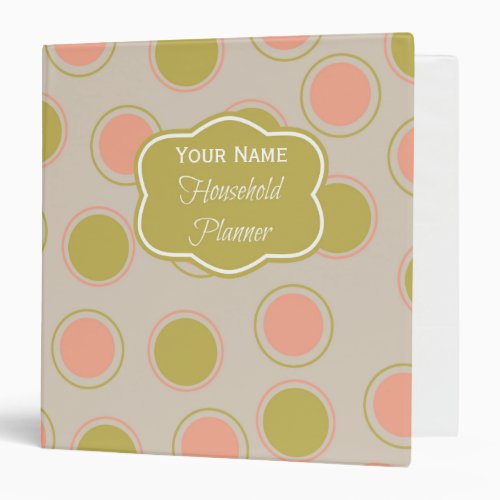 Pink & Green Personalized Home Organization Binder

My Bill-Paying Notebook Saved Our Finances
At last, I could find my bills so I could pay them! I can't tell you how many times I'd lose a bill and have to pay with the disconnect notice. Dang!
Our bills were everywhere. All of our incoming mail was everywhere for that matter. More and more payments were always running late. My Bill-Paying Notebook saved the day!
Check out my organizing tips for building your own handy bill-paying notebook for help on starting your own notebook and organizing your finances. (Coming Soon!)
Make Your Organizing Work Fun ~ Unique binders help lift away the drudgery of the tasks inside.
I Use A Garden Notebook For All My Gardening Tasks
I love to play outside in the dirt. Roses, perennials, attracting birds, vegetables and lasagna gardening are just a few of my favorite garden topics. I can find articles I've saved, checklists, wish lists and more in my garden notebook. Want to make one for yourself? Visit my Garden Notebook article to get in on the fun of making your own garden notebook. It's coming soon!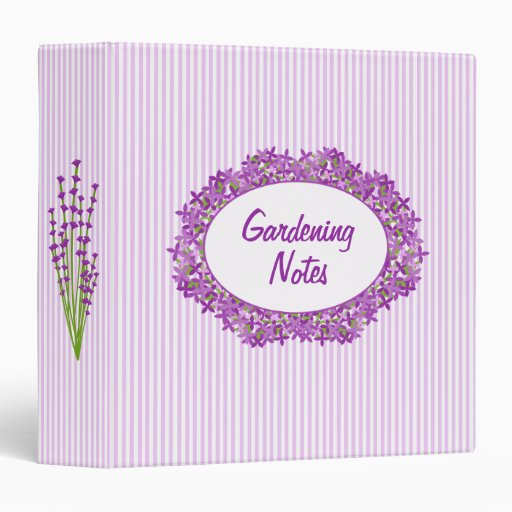 Gardening Journal Elegant Lilac Lavender Floral Binder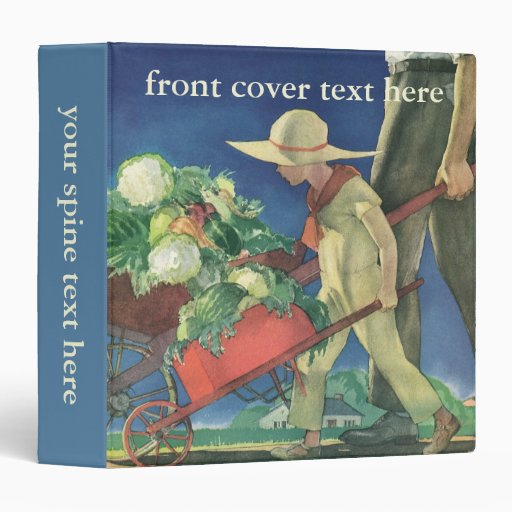 Vintage Child, Organic Gardening; Victory Garden Binder

Christmas Planning Runs So Smoothly Now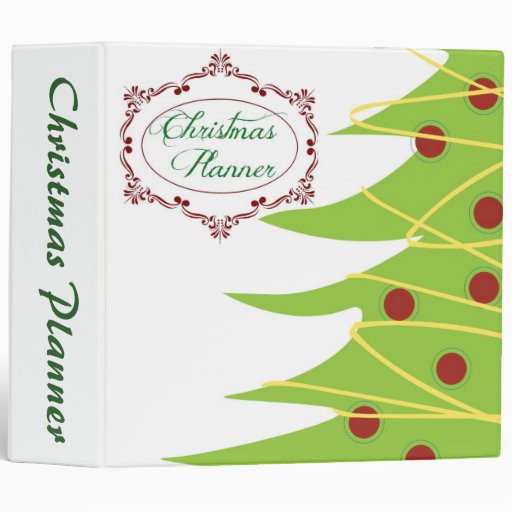 Christmas Planner 3 Ring Binder

Even though Christmas is my favorite holiday, planning and shopping have always been a whirlwind for me. Shopping at the last minute; wrapping gifts on Christmas Eve; forgetting some gifts and duplicating others. Gahhhh!
I grabbed that tiger by the tail and got it all under control with my Christmas Planning Notebook. Want to make one for yourself? Check out my tips for creating a Christmas Planner of your very own. I love my Christmas notebook.
It's getting pretty thick these days, so I may need to divide it into two. I have craft ideas, gift ideas and recipes in mine and those can probably be filed elsewhere. Your Christmas planning binder can be the envy of The North Pole!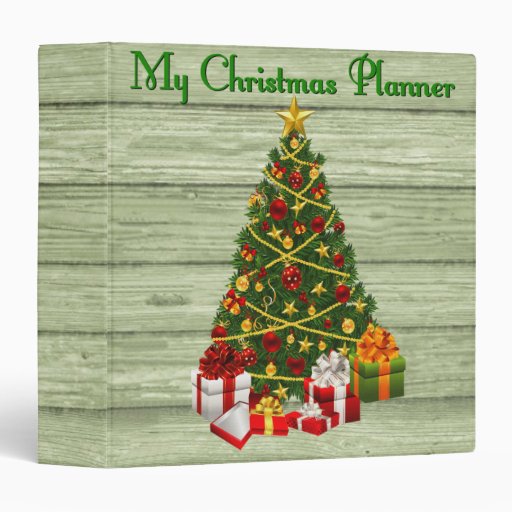 My Christmas Planner 1.5″ Binder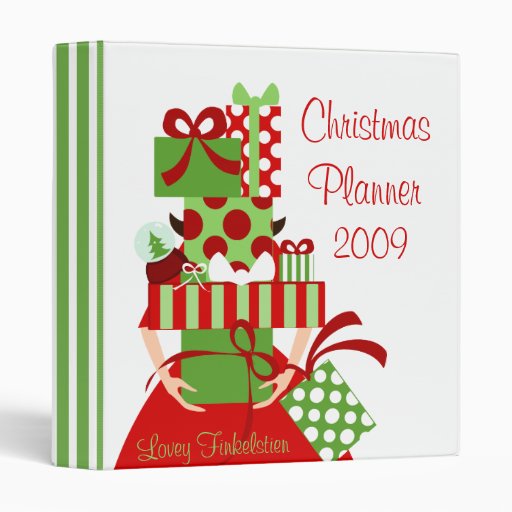 The Impossible GIft Stack 3 Ring Binder

My Recipes, Charts, Tips And Grocery Lists Are In My Kitchen Notebook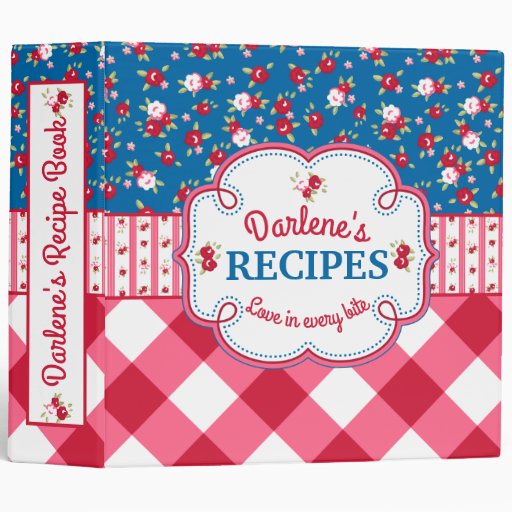 Shabby Chic Floral and Plaid Recipe Book Binder

You know those handy charts for converting metric measurements, for substituting ingredients and more?
I have lots of them like many other people do. There was a time though that I could never find them when I needed them!
I had checklists, recipes, grocery lists, kitchen hints and more ~ all coming out of folders, drawers, and cabinets. They were in every room, even! Yikes!
So once again, I used a binder to save myself from the disorganized clutter in my kitchen. At first, I had just one binder for everything, but now I'm building a second one for just recipes.
Recipes are in one binder now and checklists, grocery lists, reference information & more are in another binder. Visit my Organized Kitchen Binder page for tips on making your own kitchen binder.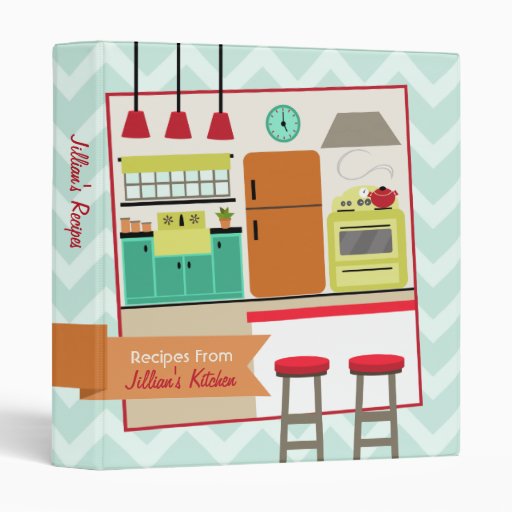 Retro Modern Kitchen Recipe Binder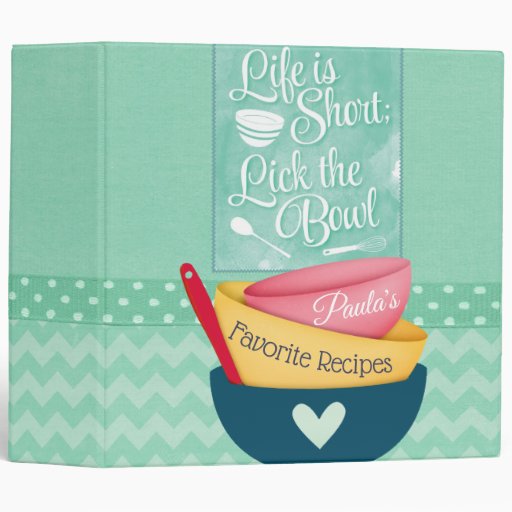 Life Is Short Recipe Binder

I Used Lots Of Tabbed Dividers Building My Notebooks
Big Tab Two-Pocket Insertable Dividers

Binder Pockets, 3-Ring and 7-Ring Binders

Numbered Subject Dividers Tabbed

When My Mom Got Sick I Knew I Needed A Medical Information Notebook
It started with taking care of Mom and evolved to taking care of my disabled husband. Caregivers unite! When I was helping care for Mom, I started keeping a section in my planner just for her. This section had lists of all her medications, doctors' names, dialysis clinic phone numbers and more. I even kept a list of her favorite grocery item brands, so I could just pick up some groceries when she needed them.
Now my husband's been diagnosed with diabetes and arthritis which complicate his seizure disorder. There's just as much, if not more information to keep track of for him. Doctor's appointments, blood sugar charts, good foods/bad foods, seizure records. Yikes!
A Medical Information Binder to the rescue! I have his list of medications, charts to keep track of, doctors' information, test results and more – all organized in a binder for him. We take it to his doctor appointments and I've taken it to the emergency room with him. What a relief to have the information you need, right there when you need it.
Another great medical information notebook to build would be one for your pets. Keep all their shot information, records of illness or injuries and treatment, etc. Pick up more tips and ideas for building your own medical information binder on my HubPage.
Medical Records Binder
Cat and Dog Pet Binder
Medical Records Binder
Heavyweight Polypropylene Sheet Protectors
Avery Diamond Clear Heavyweight Sheet Protectors, Acid Free, Pack of 25

I used literally hundreds of sheet protectors to build my home organizing binders. If you're just starting out, you can get a pack of 25 or 50 sheet protectors.
If you're like me, you'll LOVE using these things to organize everything in your 3 ring binders. You can fold down over sized papers like calendars, take-out menus and maps and/or fold them to show just the information you need and slip them inside a sheet protector.
The heavyweight sheet protectors are better because they'll last longer. If you want your important information to last even longer, use the acid free sheet protectors.
I have all my lists, checklists, recipes, craft patterns, magazine clippings and restaurant take out menus safely tucked into sheet protectors to keep them neat, clean and safe. No more coffee rings or ripping on my stuff anymore!
I Hope Parents Find My Organized Babysitter Binder Helpful
What's your child's favorite toy? Favorite snack? Favorite TV show? What are the neighbors' names and phone numbers? Where are all the emergency phone numbers? Why struggle to remember all these details for your babysitter, when you can keep them all in your Babysitter Notebook? Include bed time, evening routines, any chores to be done, etc. Keep the information YOU need where you can find it & most importantly, where your babysitter can find it.
I never had a babysitter notebook, but I know how parents worry about leaving their children with someone else. So I sort of dreamed this one up myself. I included information I thought was important. See if you agree. Visit my babysitter notebook HubPage for ideas on creating your own babysitter notebook.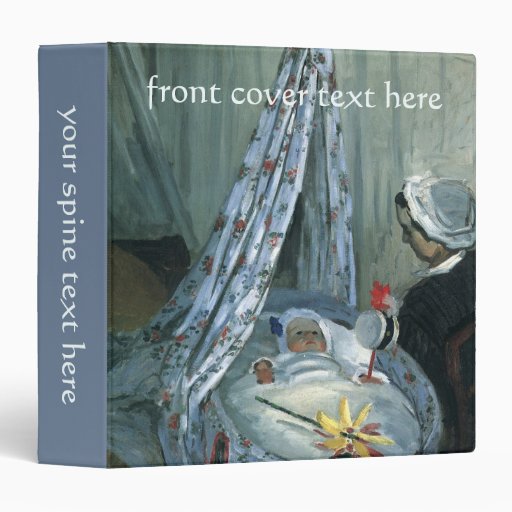 Jean Monet in His Cradle by Monet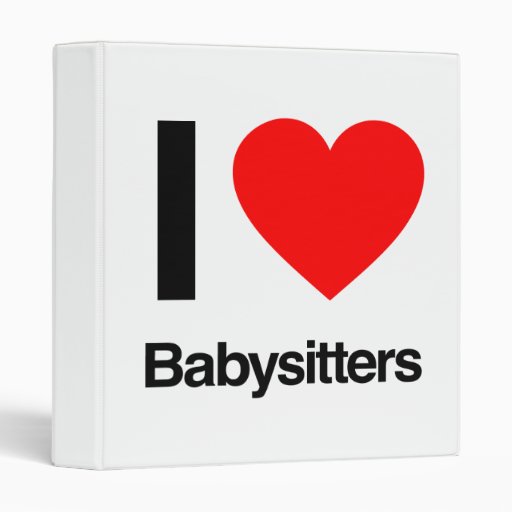 i love babysitters
What Do You Think About Organizing With Binders?
If you like organizing your home, or just about any kind of information, it's easy to do it with 3 ring binders. Before you think my home is somewhere under a pile of hundreds of binders, know that I keep them where they are the most helpful to me. So I have 3-4 in my craft room, 2 in my kitchen, 3-4 in our office and so on.
Let me know what you think of my binder systems. Do you have your own set up?
WP eBay Product Feeds
by
Winwar Media
(Visited 422 times, 1 visits today)