Valentines Day Decorating Ideas
How about some easy Valentines Day decorating ideas to transition your home from Christmas to Spring? Valentine's Day gives us a chance to bring some color into our homes even though Spring is still weeks away and it's oh so cold outside.
What better way to chase away those Winter blues than to turn our hearts…and decorating…to the holiday of the hearts.
I always love to decorate for upcoming holidays, don't you? Give guests and passersby ~ and your mailman ~ something to smile about with these Valentines Day decorating ideas.
Take a moment to brighten up the house and even the front porch with these Valentines Day decorating ideas and watch the smiles happen!
Valentines Day Decorating Ideas – Lovely Heart Wreaths
Greet your visitors with a warm, welcoming heart wreath for Valentine's Day. You'll open the door to find a smiling visitor every time. Doors aren't the only places to hang a lovely wreath, either. Since they come in so many styles and sizes, you can hang them in a window, on the wall, etc. Wreaths make interesting home decor pieces and it's worth having several. A beautiful Valentines Day heart wreath makes a great decoration for his or her office door, too.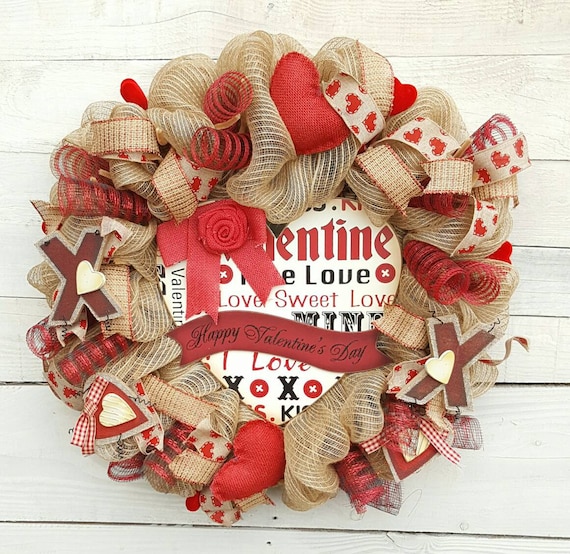 Happy Valentine's Day Wreath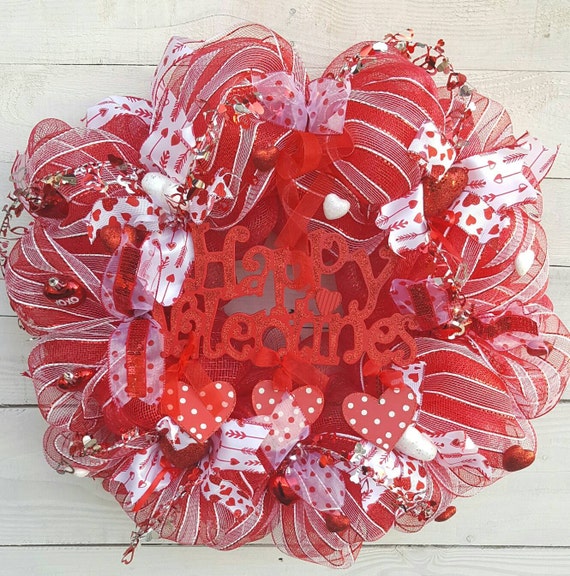 Happy Valentine's Day Wreath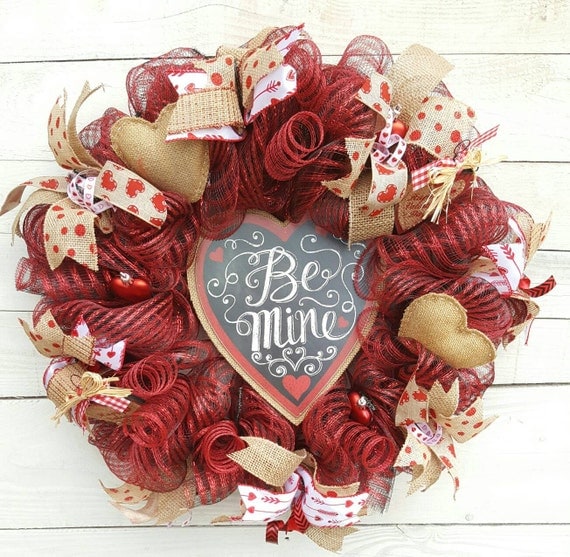 Be Mine Wreath

&
Valentine's Day Door Mats
Brighten up that front door a little more with a charming Valentine's Day door mat to greet your guests with love. Depending on the pattern, you can use some of these for Spring decorating too! Get one for the front door, one for the back door and one for the garage entrance too!
Valentine's Day Door Mat
Rubber-Cal "Red Hearts" Coir Entrance Mat, 18 x 30-Inch
Valentine's Day Door Mat
&
Valentine's Day Garden Flags
Garden flags are one of my favorite ways to decorate. The beautiful designs add so much interest to a garden or front yard. I've used some on my porch before, too. With so many pretty patterns available, who can choose just one? Some of these even have matching door covers, too.
Heart Trio Valentine Day Garden Flag
Valentine's Messages Garden Flag
Love Hearts Valentine's Day Garden Flag
&
Valentine Mailbox Covers
Brighten up your mail man's day with a lovely mailbox cover for Valentine's Day. He'll just have to smile every time he brings you mail!
MailWraps Valentine Wishes Mailbox Cover

Valentine's Banner Magnetic Mailbox Cover

&
Patchwork Valentine's Day Mailbox Cover
MailWraps Be Mine Birds Mailbox Cover
Valentine's Day Magnetic Mailbox Cover
&
Valentine Decorative Outdoor Pillows
Decorative outdoor pillows help build a fun outdoor decorating theme with bright accent colors. Why not choose a couple of Valentines Day decorative outdoor pillows? Zazzle has some amazing outdoor pillows and poufs that you can use year round. How fun are these?
Modern Heart Hugs Outdoor Pillow

Heart of Love Outdoor Pillow

Doodlehearts Pillow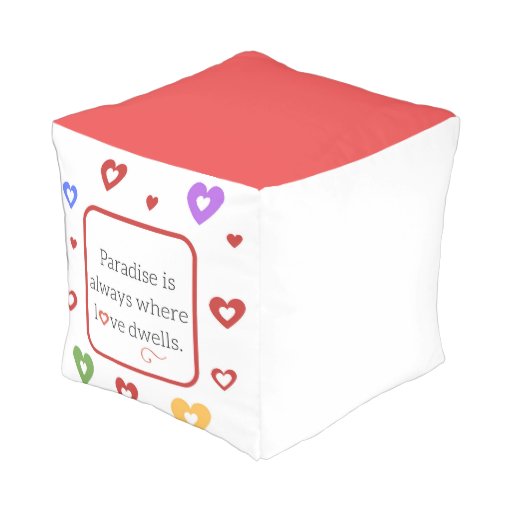 Red Saint Valentine's Day Outdoor Pouf

Checkered Love Hearts Outdoor Pillow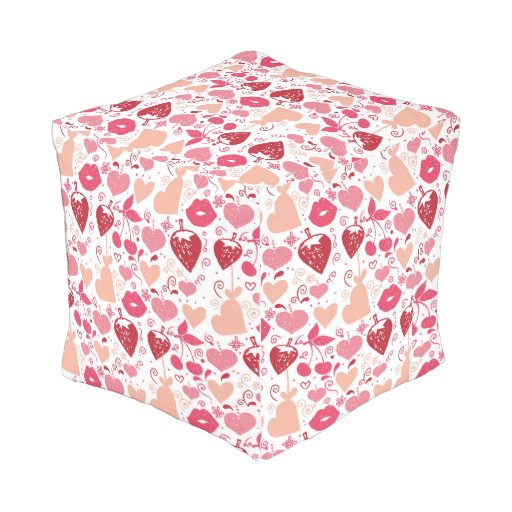 Hearts, Lips, Cherries, Strawberries Outdoor Pouf

&
Valentines Day Throw Pillows
Of course you want to have some Valentines Day throw pillows around to carry the theme into your living room or den. Aren't these throw pillows great?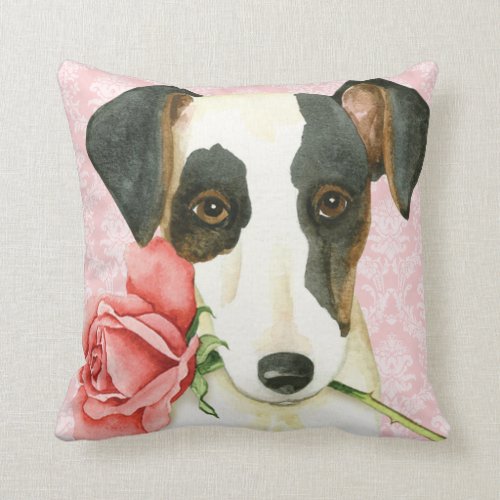 Valentine Rose Fox Terrier Throw Pillow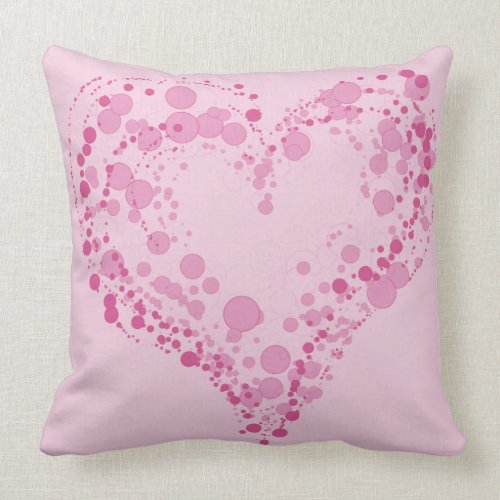 Awesome Throw Pillow In Heart Design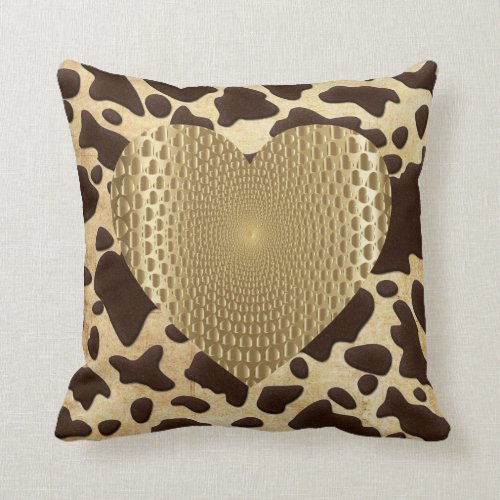 Brown & Gold Animal Print Heart Throw Pillow

All that you are Throw Pillow

Follow Your Heart Throw Pillow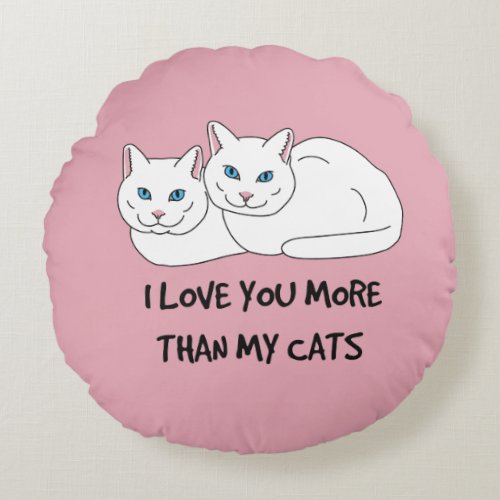 Valentine`s Day pillow

&
Hearts Love Romance Valentine's Day Pink Pattern Throw

Valentine Throw Blankets
Cuddle up with your Valentine with a sweet throw blanket to keep you both warm. Mix and match to a decorative throw pillow and you have a winner!
If it's still chilly outside where you live, a throw blanket for the couch or his or her favorite chair is just the ticket. Cuddle up to watch some romantic Valentines Day movies with your sweetie this Valentines Day!
One great thing about throw blankets from Zazzle is that they are custom designed by the artists there. You won't find these at the big box stores. And you can customize or personalize your sweetheart's throw blanket. What a gift that would make!
&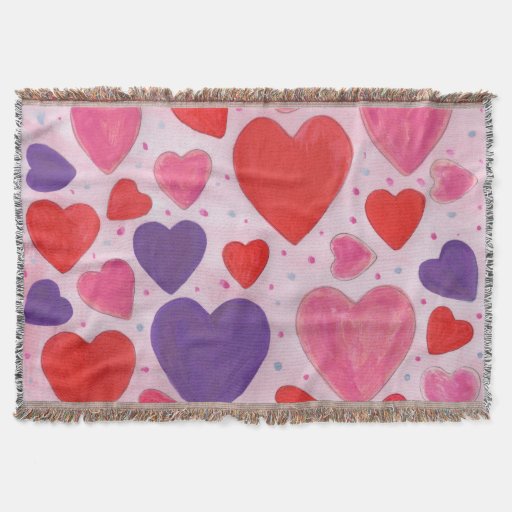 Pink Purple and Red Valentine's Day Hearts Throw Blanket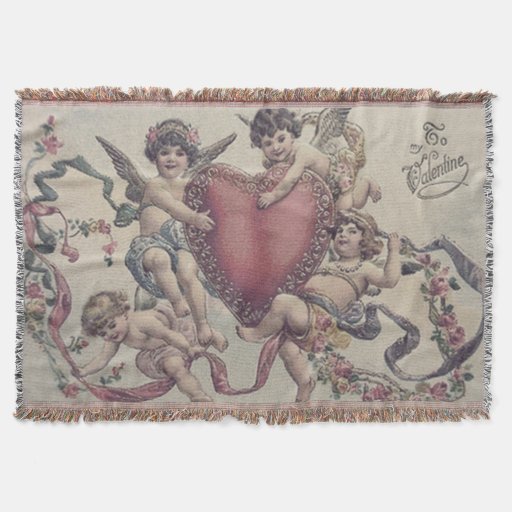 Cupid Cherub Angel Heart Flowers Throw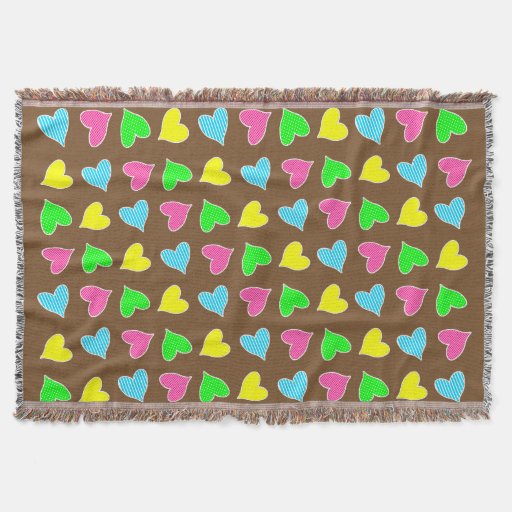 Colored Hearts Throw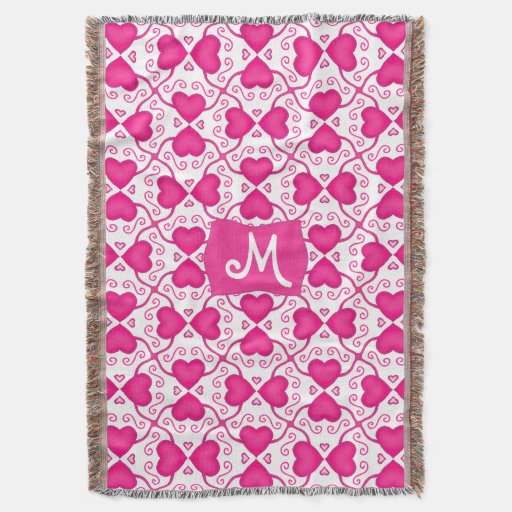 Connected Hearts Hot Pink on White Valentine's Day Throw Blanket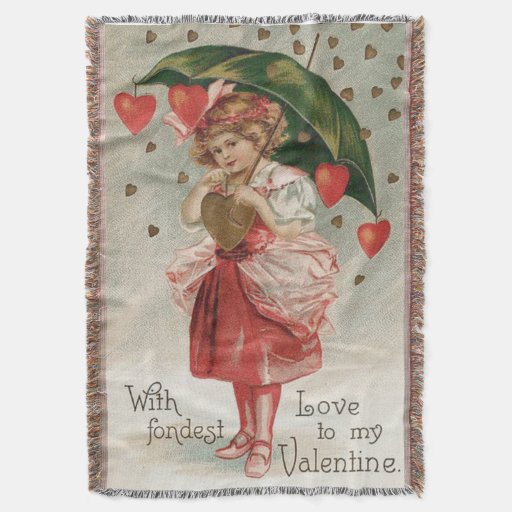 Girl Heart Umbrella Rain Shower Throw Blanket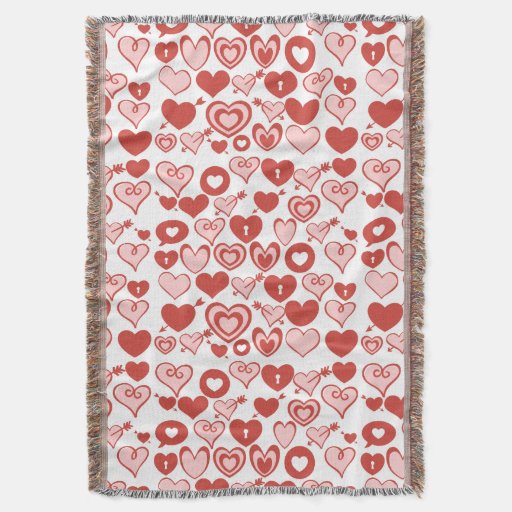 Pink and Red Hearts Valentines Day Pattern Throw

&
Adorable Valentine Heart Wall Clocks
A heart wall clock ~ now there's an eye catcher! Add some Valentine pop to an office, kitchen, den or just about anywhere with a whimsical heart clock to suit any taste.
Valentines Day Gifts Wall Clock
Non Ticking Silent Wall Clock – Two Cats
VALENTINE'S DAY CUPID Wall Clock valentines gift love
&
Trendy Valentines Day Decorating Ideas – Wall Decals
Want to go for broke? Pull out all the stops and decorate your walls with fun Valentines Day wall decals. Decals are all the rage right now, whether you're decorating for a holiday, birthday or adding a bit of snap to your existing decor. But these! Have some fun with these!
At first sight Love Photo Frame Wall Stickers
Hanging Heart Decor Sticker
Huge Pink Cherry Tree Wall Decals
&
Have a wonderful Valentine's Day filled with love and happiness! See you soon!
(Visited 424 times, 1 visits today)