A great idea for getting kids off to a good start when they go back to school this year is a study area with the perfect desk. Back to school is the perfect time to set up your child's study area with them. Kids desks are very nice these days; a great complement to your kids bedroom furniture.
Going back to school is always an exciting, but nerve-wracking time of year. Are your kids excited & nervous about going back to school? I'm sure you're excited too, but worried about your kids' success in a new & more difficult curriculum year.
Take a look at the super cool selection of back to school desks for kids on this page ~ you and your child will love them!
Tiny Desks For Tiny Tots
When the older kids get to go to school, the little ones may feel left out. Let them have a little desk for their play area and they'll have tons of fun playing school.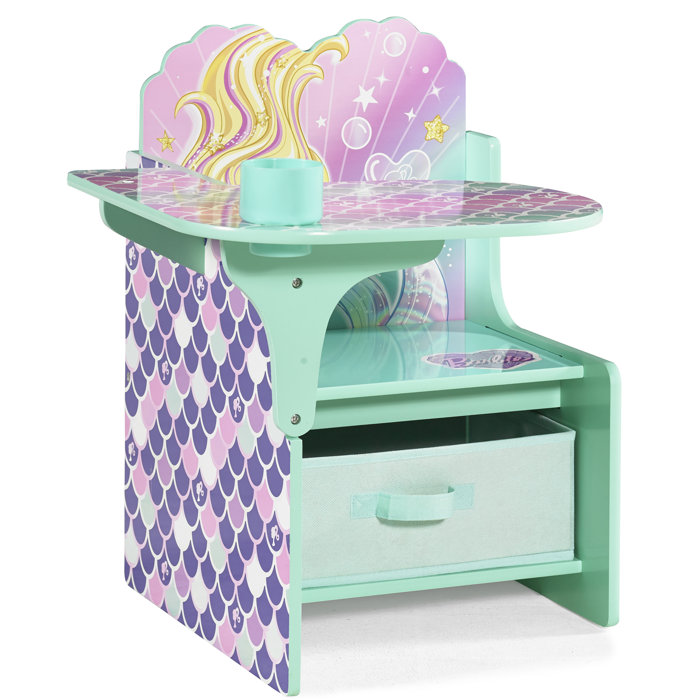 Mermaid 20.1″ Art Desk with Storage Bin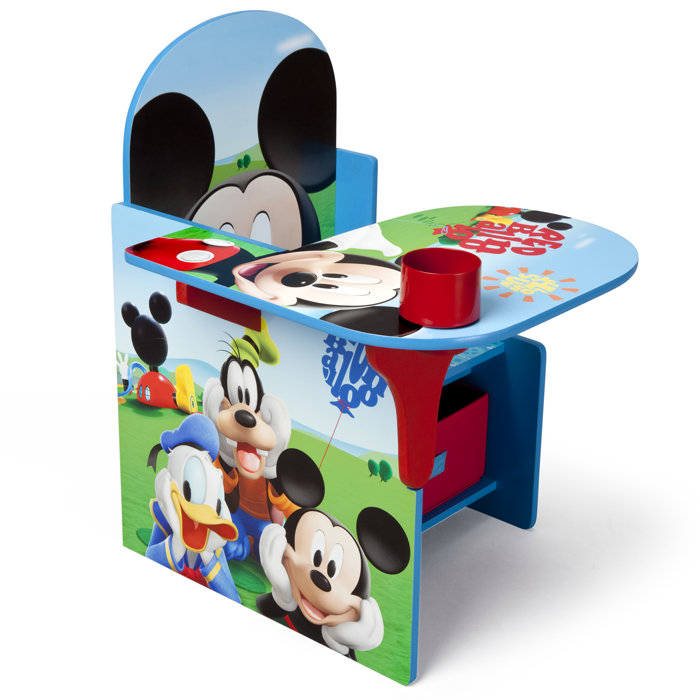 Mickey Kids Study Desk and Chair Set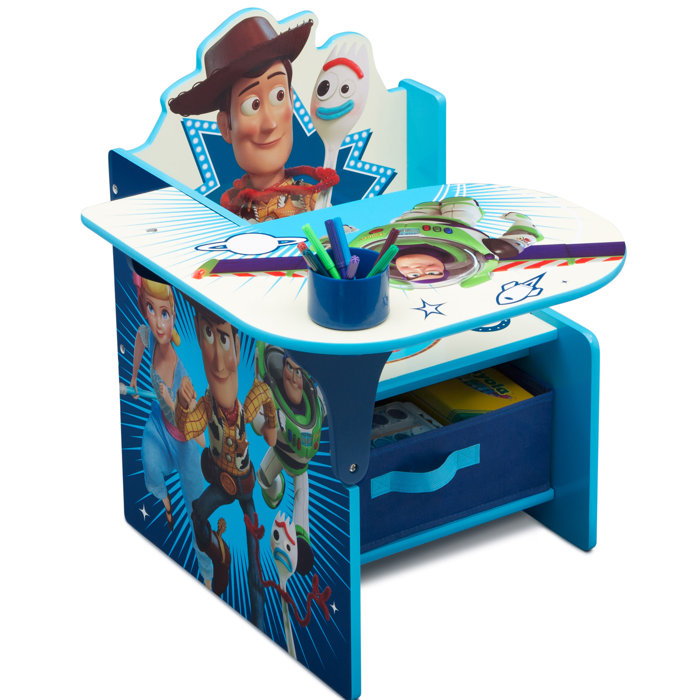 Disney Pixar Toy Story Kids 22.83″ Art Desk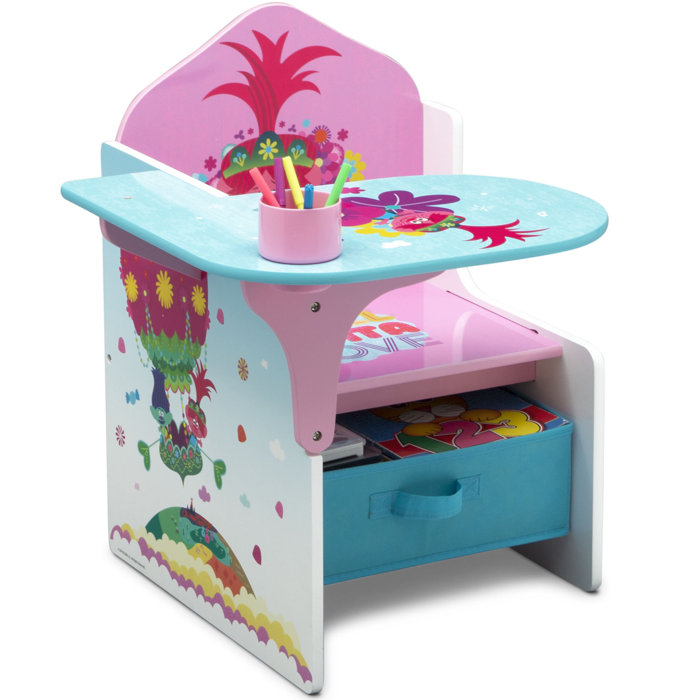 Trolls World Tour 23″ Art Desk with Storage Bin

Organize a Study Area For Your Child
Setting up a study area will get your student off to a great start this year.
Create a homework space away from distractions like TV, telephone and video or computer games. Look in on the kids periodically to make sure they are on track.
Stock your child's desk with all the school supplies they need. Pens, pencils, highlighters, paper, notebooks, etc. Include a good desk lamp if the lighting is poor. Make sure there is a trash can nearby.
Set a designated place for their backpack, lunch, etc. Help your child make a habit of keeping their backpack in it's designated place. Always place their lunch in the same place for them to pick up on their way out. This can be a huge help in the mornings when everyone is rushing to leave the house.
Have your children unpack their school bags and lunch box or bag every day when they get home. Look over homework assignments with them & ask if they have any questions.
Help your child get organized and into the habit of using, planners or agendas to write down homework, all assignments, practices and special events, like the science fair for example. Write their exam dates on the family calendar, to help you and them remember to study.
Great Desks For Kids
Your child can work and study in comfort with one of these desks for kids.
Children's Desk and Chair Set – Lavender
KidKraft Study Desk with Chair-Espresso
Real Wood Adjustable Kids Study Desk
Kids Study Desk Drafting Table
Bigger Desks For Bigger Kids
There are some great options for older kids, too. Pick up one of these practical but beautiful desks for kids and they'll love using it.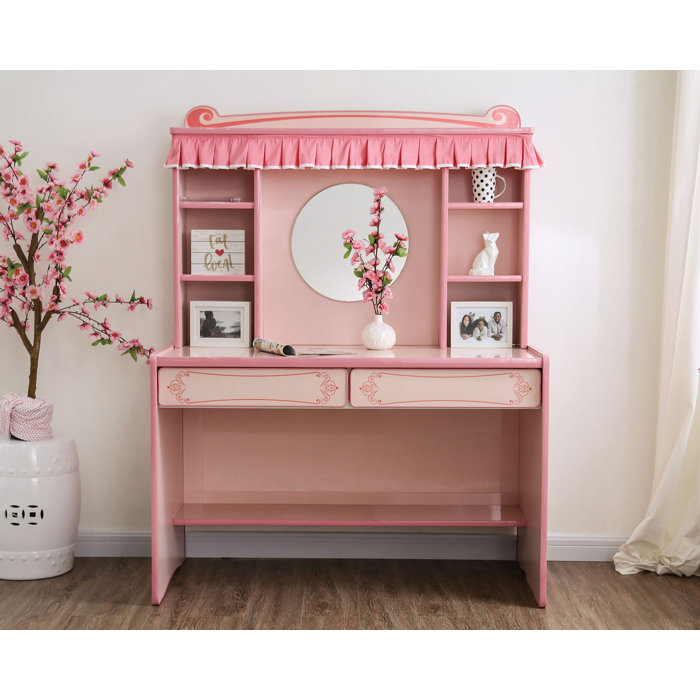 Gaviota 47.5″ W Writing Desk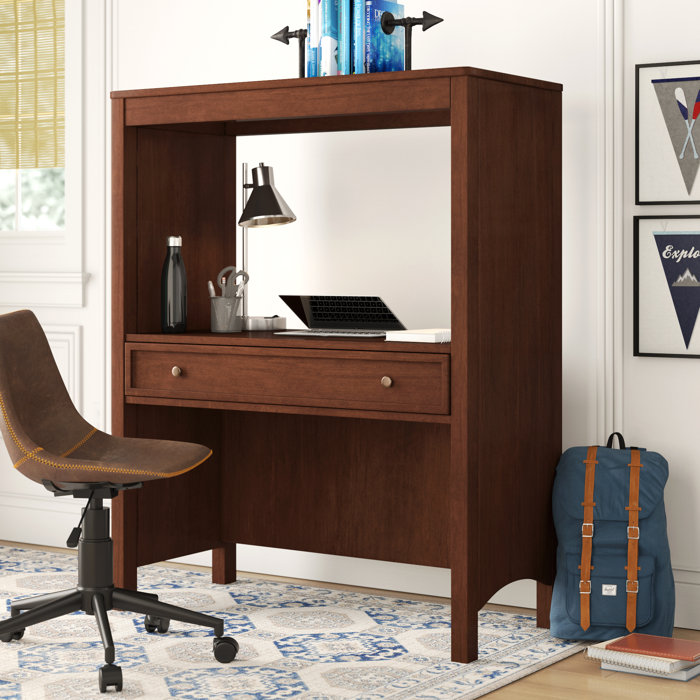 Virginia 42″ Writing Desk

Writing Desk,Computer Work Station with Detachable Hutch
Tower Computer Desk with 4 Tier Shelves and Bookshelves
Hollow-Core Left or Right Facing Corner Desk
Computer Desk
Back To School Desks For Kids on eBay
(Visited 311 times, 3 visits today)